Best Marketing Campaigns for Fashion Brands | 2023 Guide
When a fashion brand decides to launch a fashion campaign, it should take into consideration the different types of marketing campaigns that exist, which include social media, influencer, endorsement, traditional, and experiential marketing campaigns, among others.
An effective understanding of each of these terms leads to a wiser choice and ensures the success of the campaign in question. Therefore, in the following article, we will explore the different types of marketing campaigns that can be made.
What is a marketing campaign?
A fashion marketing campaign is a series of tactics and efforts designed to promote a fashion product or brand. The purpose is to attract the attention of a target group and achieve a marketing goal, such as promoting a product or raising awareness and sales of a brand.
The final aim of a marketing campaign is to encourage the target audience to take action. This action can take many forms, such as accessing a website, sharing a photo on social media, tagging the brand, and buying something from the store.
Evaluate Marketing Campaigns with the Marketing Funnel
After understanding what a fashion campaign is, why it is being created, and its main target group, it is necessary to plan the communication. This means understanding the different types of fashion campaigns that can be created. By fully acknowledging the diverse styles that can be adopted, it is easier to figure out which one is best suitable for the defined purpose.
So, evaluating which type of fashion marketing campaign is best for your product is important because it will help :
Reach the right audience

Since there are various types of fashion marketing campaigns, this evaluation will help ensure the effective reach of the target audience. If a label wants to reach younger audiences, social media channels are more effective than traditional advertising.

Improve brand awareness and recognition

If a fashion label evaluates which type of marketing campaign is most suitable for a product, it will increase the chances that its target public will become aware of the label itself.

Stand out from competitors

In the fashion business, there are lots of different industries always in competition in terms of recognition. Evaluating which type of fashion marketing better serves the purpose can help develop a new campaign that stands out from the competitors and makes the business more desirable when compared to other fashion brands.

Maximize the marketing budget

Fashion campaigns can be costly, so all the investments made must have a positive return in terms of sales. Understanding which type of fashion marketing campaign is better will help allocate the marketing budget more efficiently.
What is the marketing funnel?
To choose a fashion marketing campaign that works best for a specific product, we can lean on the marketing funnel. It is a model that describes the journey that consumers experience between awareness to purchase.
The largest foundation on the top of the funnel represents the number of potential target clients. The smaller number of actual customers is displayed at the final vertex. Between the top and the bottom, there are four main stages which include Awareness, Interest, Decision, and Action.
The marketing funnel is relevant for marketers of fashion brands because it helps them to understand the different stages of the consumer's journey and to create marketing efforts that will appeal to them at each stage.
In the following article, we will have as a base the stages of the marketing funnel to understand which are the best types of campaigns in each phase, taking into consideration the target public.
Awareness
Awareness refers to the first stage of the marketing funnel. The goal of this phase is to introduce a label and its products to potential clients, this way building brand awareness. This is the stage with more types of possible fashion marketing campaigns because it represents the caption of new customers and appeals to the whole possible market.
Product Launch Campaign
A product launch campaign is a fashion marketing idea used by fashion brands to introduce a new product into the marketplace. The objective is to create enthusiasm and a sense of interest in the new product.
In this kind of campaign, it is essential to highlight the unique features of the product and communicate how it solves a specific problem of the target audience. Normally, this type of campaign involves coordination between different channels, such as social media, advertising, and influencer marketing, among others.
An example of that was Balenciaga's "Triple S" Sneaker Launch campaign in 2017. Balenciaga used social media posts intertwined with a full-scale campaign that included billboards and collaborations with influencers.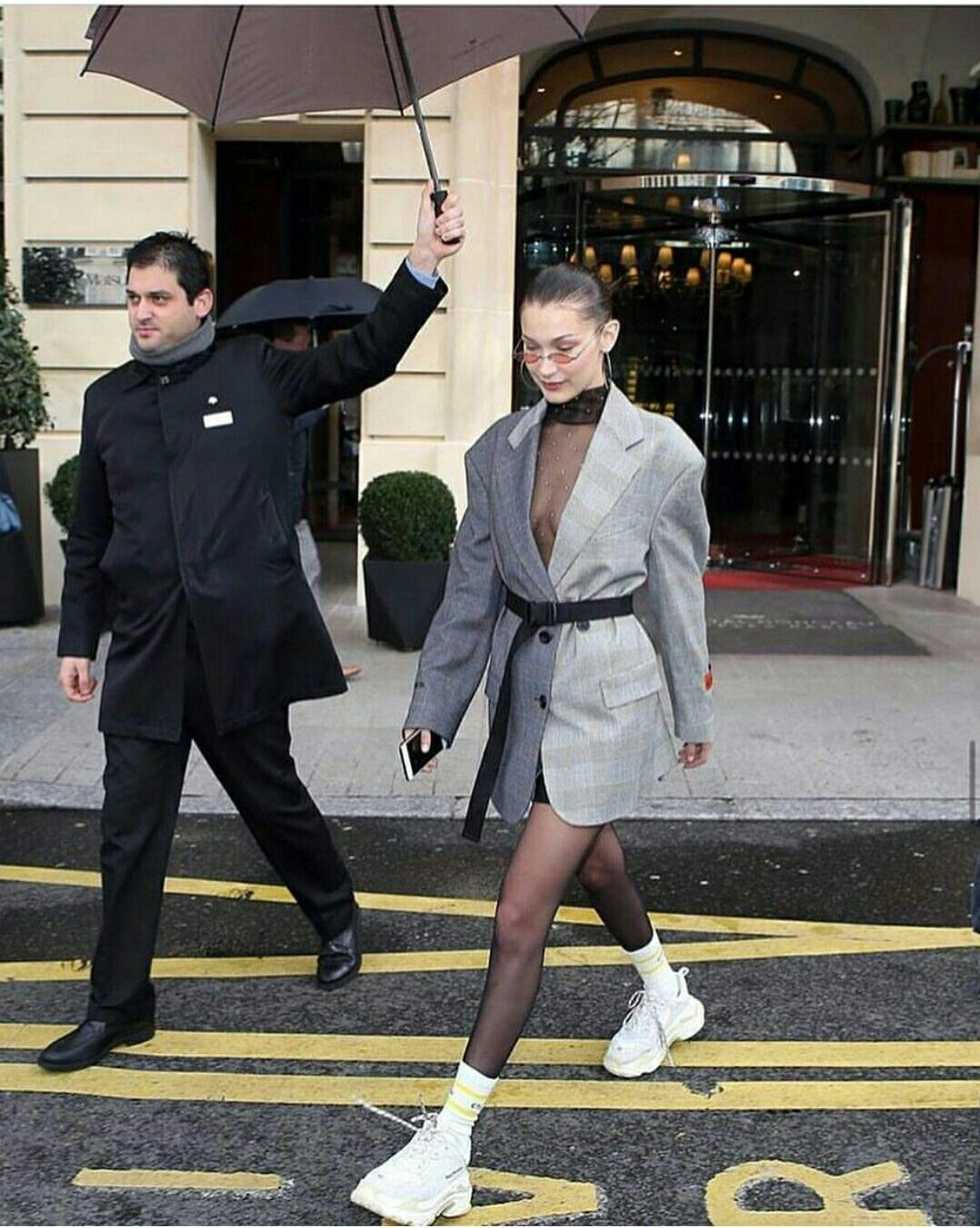 Social Media Campaigns
These campaigns use social media platforms such as Facebook, Instagram, Twitter, LinkedIn, or YouTube to promote a product. They can take many forms, such as contests, giveaways, or user-generated content.
The success of this type of campaign depends on the quality of the content (which includes images, videos, and texts), the regularity and timing, the use of hashtags and keywords, and the engagement with the audience.
Outdoor Voices is an activewear label that usually uses social media campaigns to gain notoriety. One time it asked followers to share a photo of themselves exercising outdoors with the hashtag #DoingThings. The winner of the giveaway was awarded a $1,000 gift card to the brand's website.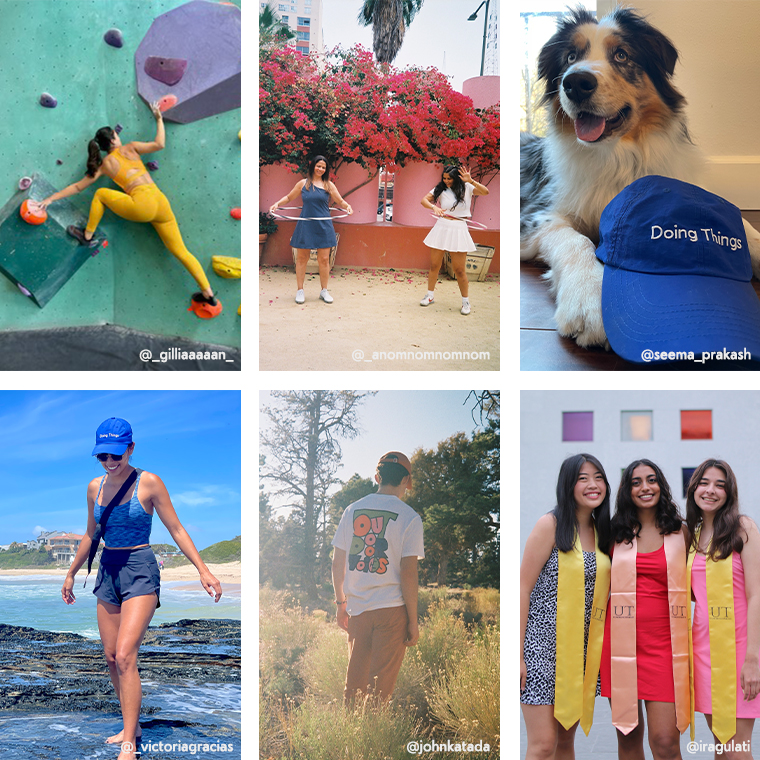 Social Media Influencer Campaigns
This type of fashion campaign involves partnering with social media influencers – which are individuals with a large audience on social channels – to promote brand awareness or boost sales of a specific product.
When partnering with an influencer is vital that the company's values and communication are represented in the influencer's image and sense of style to ensure credibility and appeal to the right public. In this type of collaboration, companies usually provide incentives to the influencer in exchange for visibility in social media posts.
A social media influencer campaign can take various forms, such as:
product reviews – the influencer receives a product from a fashion collection to wear and test and then posts a review on their social media channels.

sponsored posts – it is created organic content that features the product in a positive way to social media followers.

affiliate marketing – the influencer receives a commission for every sale that is made through their referral link.
One good symbol of this type of campaign was the Dior x Bella Hadid courtesy of Dior in 2018. The model partnered with the high fashion brand to promote the launch of its Backstage makeup line. The campaign included a series of Instagram posts with Bella wearing makeup and sharing her thoughts on the products with her millions of followers on social media.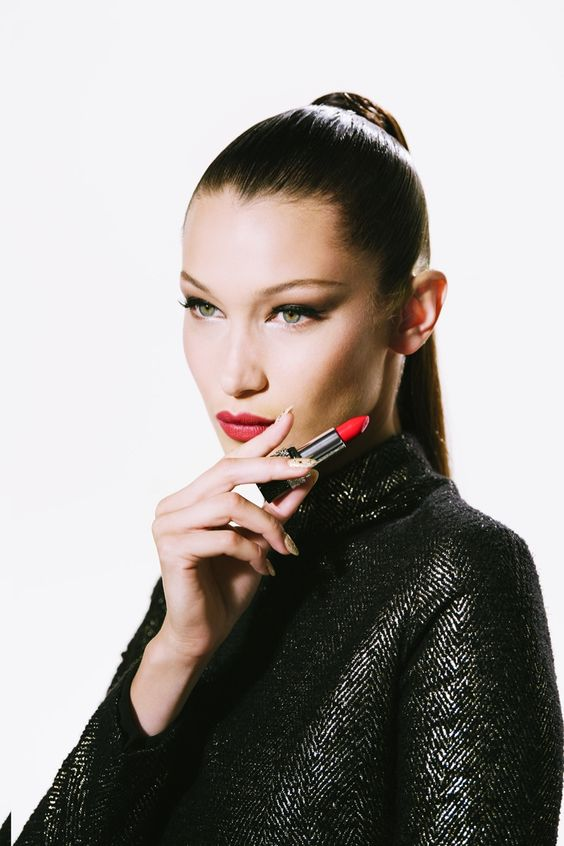 Brand Ambassadorship
We are talking about brand ambassadorship when a fashion company hires an individual to represent and promote their collections and own brand. The purpose of this type of campaign is to increase awareness, reach new audiences, and build loyalty by partnering with a respected and influential person.
The ambassador's role is to embody the brand's values, style, talent, and personality and create a positive image of the label. This communication can take many forms, such as:
attending events,
creating social media content,
participating in advertising campaigns,
conducting interviews with the media, among others.
Megan Thee Stallion is a good demonstration of brand ambassadorship. The rapper was recently announced as the new global ambassador for Coach. This means that she will appear in campaigns, events, and other channels to promote Coach, just like she did in their collaboration for the Coach x Megan Thee Stallion. In the latest campaign, she launched photos and videos wearing the collection on her Instagram page and created a virtual event where fans could participate in Q&A sessions with her.
Another example would be actress Anya Taylor Joy who was announced as the perfect fit for Tiffany & Co, meaning that she will be the face to appear in several campaigns to promote the brand's jewelry and accessories collection.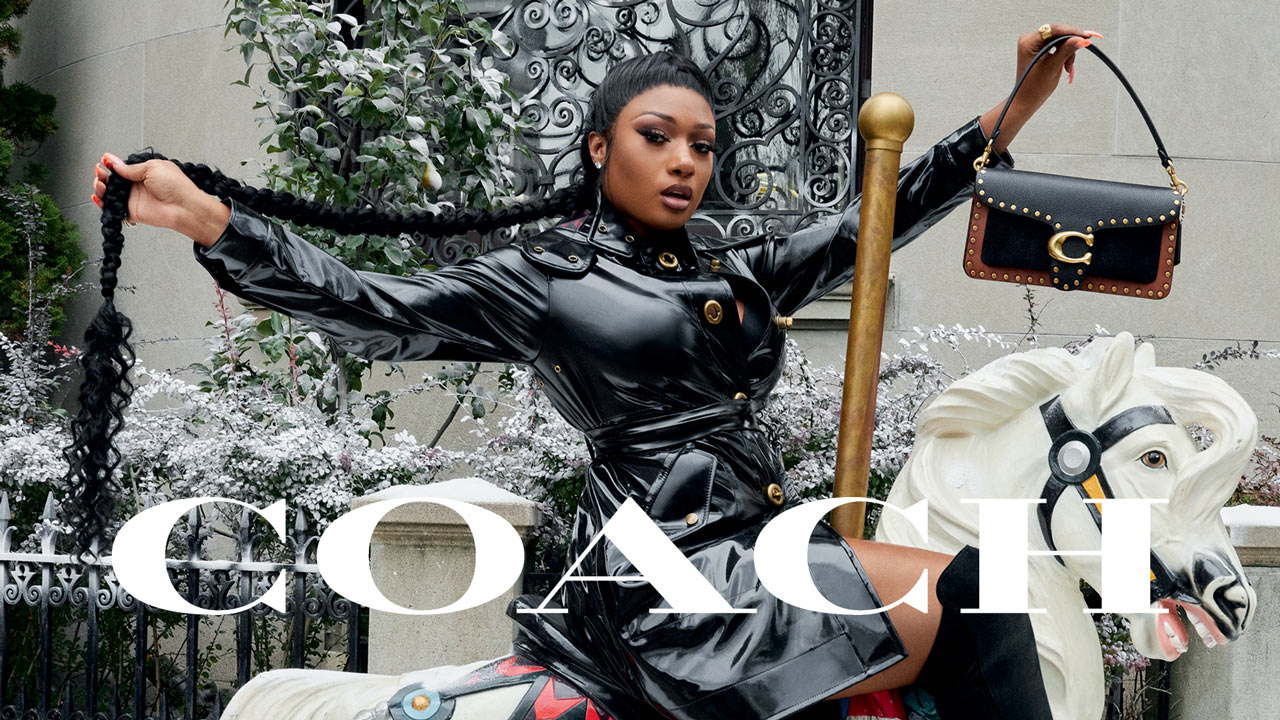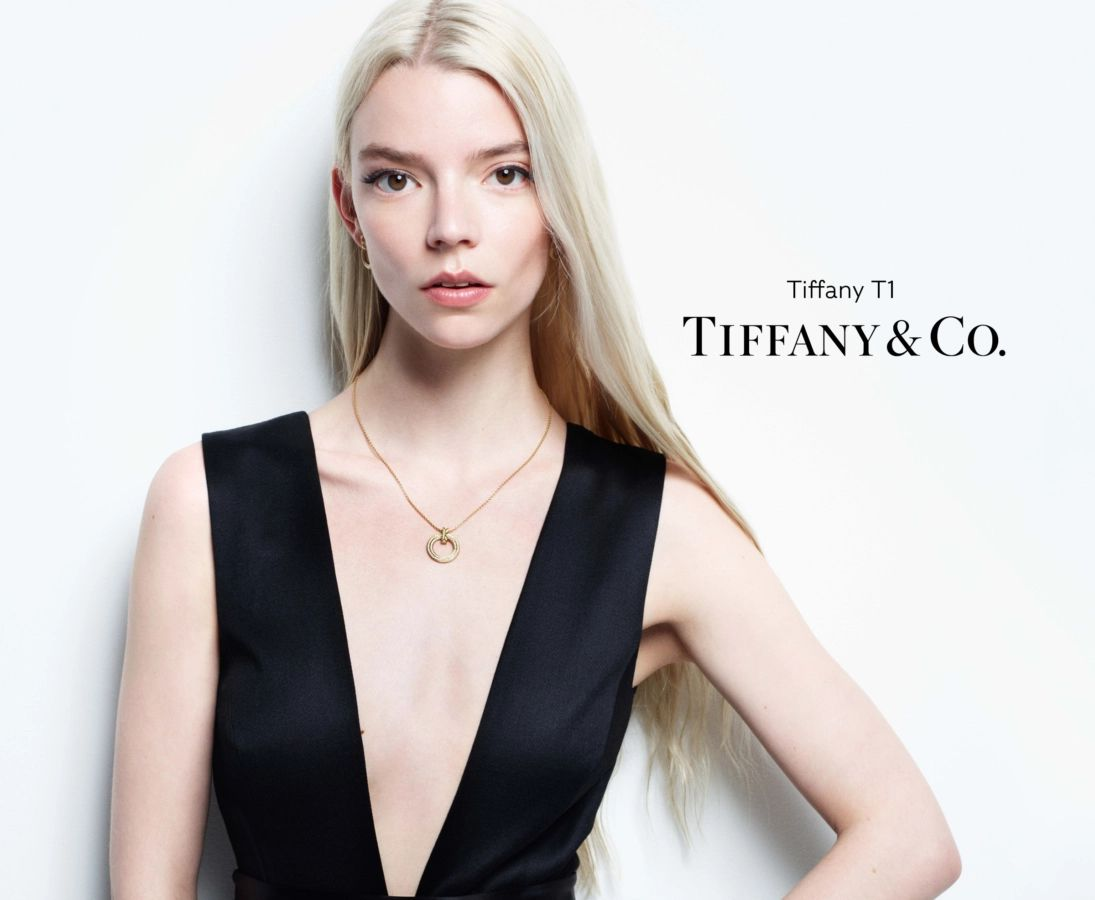 Endorsement campaign
When, instead of a long partnership like brand ambassadorship, we are mentioning a smaller partnership in time with an influencer wearing the products in advertisements or other promotional materials, such as billboards, magazines, or television commercials, we are referring to endorsement campaigns.
Endorsement campaigns are usually very effective because they allow companies to connect with their target audience through the influence of an admired public figure. For example, the Michael Kors brand has worked with several celebrities as endorsers, including Lupita Nyong'o and Gigi Hadid. They appeared in campaigns and events to promote Michael Kors clothes, accessories, shoes, and other fashion looks.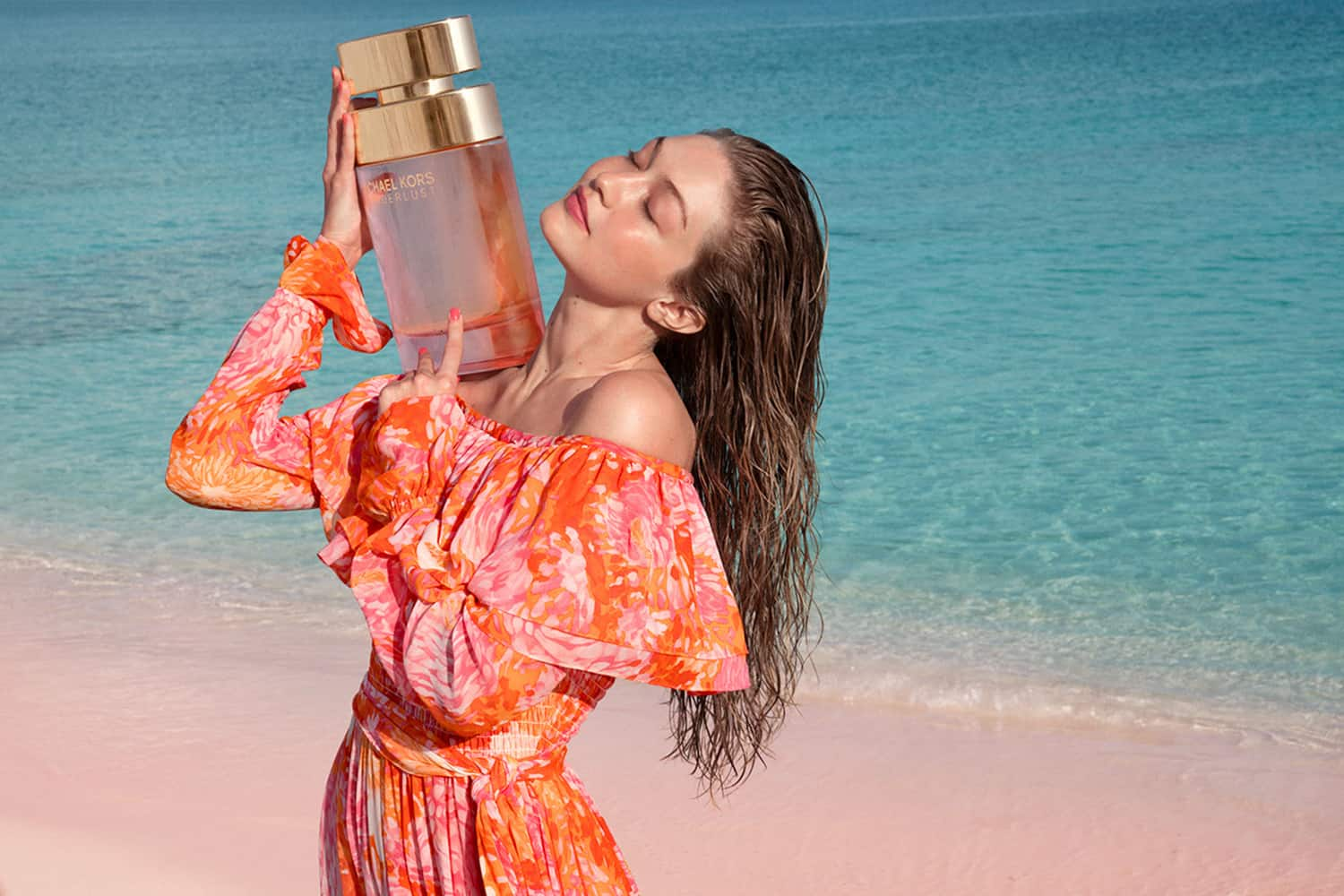 TRADITIONAL Advertising Campaigns
Traditional advertising campaigns are fashion marketing strategies that turn to offline media channels such as television, radio, print, billboards, and direct mail. In this, the message is designed to persuade the audience to take action, like buying a product.
Traditional advertising campaigns typically involve a significant investment of time and money as it is needed to work with creative agencies to develop the inspiration of the fashion marketing idea and with media planning agencies to determine the most effective channels and timing for distribution.
The success of these campaigns is often measured through metrics like:
reach – the number of people who see the ad,

frequency – the number of times the ad is seen by each person,

response rate – the number of people who take action after seeing the ad.
In 2018, Hugo Boss launched the "This Is Boss" print and outdoor campaign featuring black and white photography of models wearing Hugo Boss clothes with impactful taglines such as "The Future Is Boss", showcasing the brand's timeless style combined with their commitment to innovation. Some other case studies may include a holiday campaign made for television.
Content Marketing Campaigns
Content marketing fashion campaigns focus on creating and distributing relevant and consistent fashion content to attract and retain an audience while establishing the label as a thought leader or expert in an industry. This content can be seen in blog posts, videos, podcasts, whitepapers, and case studies, among others.
The success of these campaigns is often measured by online store traffic, engagement, and social media shares. The key to success is to create high-quality content that resonates with the target public.
Cause Marketing Campaigns
This fashion marketing effort involves a partnership between a brand and a non-profit organization or social cause. The objective is to promote the label while also raising awareness and support for a specific cause. Cause marketing campaigns can take many forms, including donation-based campaigns, volunteer programs, and awareness-building initiatives.
When an influencer like Bella Hadid connects with Balenciaga to defend a cause in common, we are in the presence of cause marketing. This campaign, made in 2020, was aimed at raising awareness and funds for hunger relief efforts and it showcase the model posting content on her Instagram wearing Balenciaga along with calls to action encouraging individuals to donate to the World Food Programme.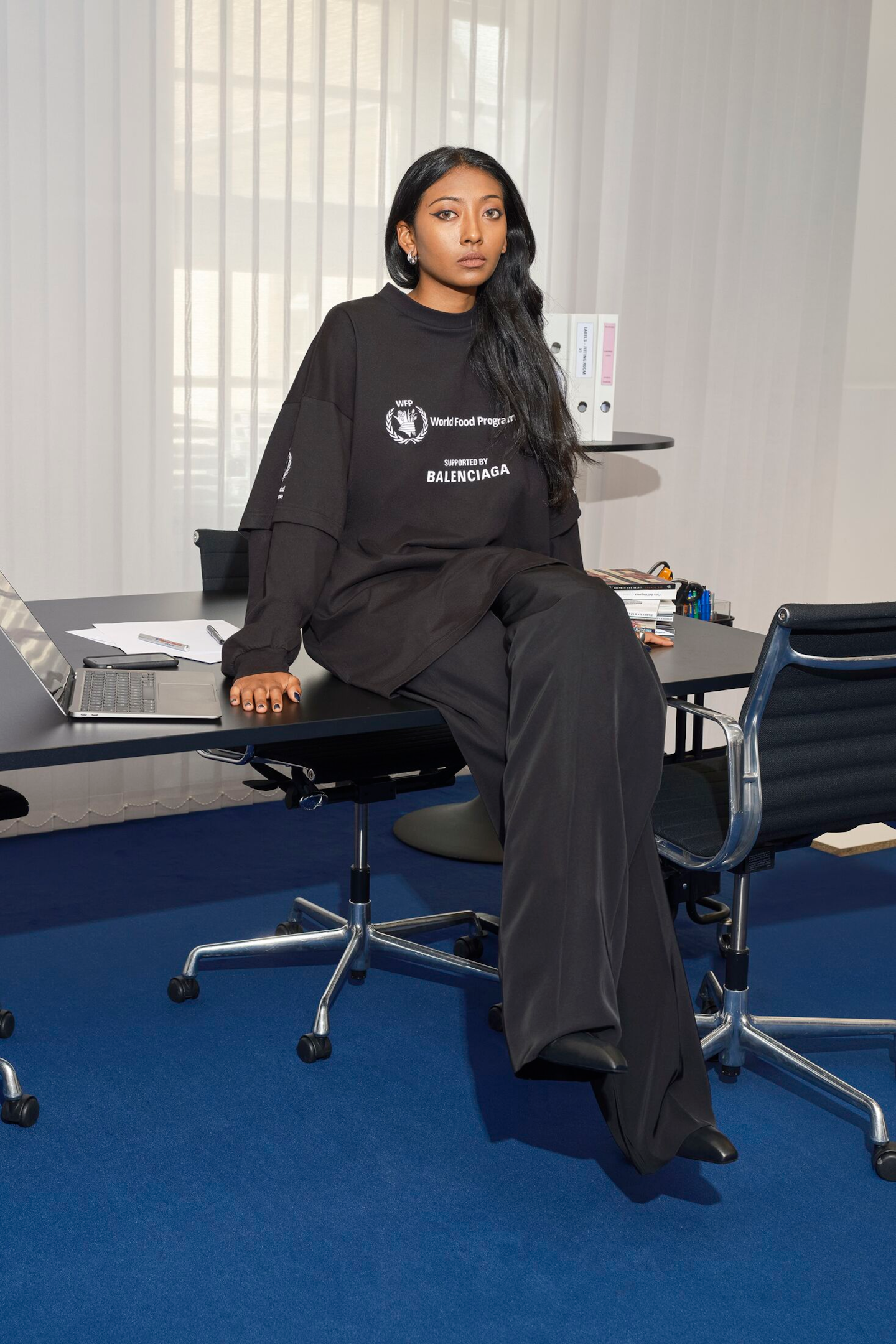 Digital Marketing Campaigns
Digital marketing campaigns use various digital channels and technologies and can take many forms, including search engine optimization and Pay-Per-Click advertising. They are more personalized than traditional advertising because they allow tracking of user behavior and preferences by metrics such as user-generated content, click-through rates, conversion rates, and return on investment.
Search Engine Optimization is a type of digital marketing that focuses on improving a website's search engine rankings to increase traffic to the website. The goal is to optimize a fashion website's content so that it appears at the top of search engine results pages.
Pay-per-click advertising involves paying for each click on an advertisement. In this, advertisers use keywords or phrases related to their product or service and design ads that are displayed on search engine results pages.
Co-Branding Campaigns
When two brands collaborate, we are in the presence of a Co-branding campaign. The goal is to increase awareness and reach new audiences on both labels. These campaigns can take many forms, including:
Product co-branding when is created a new product that combines the strengths of each label.
Service co-branding is when the two brands offer a new service
Marketing co-branding involves collaboration in a marketing campaign promoting both labels. For instance, a fashion label partners with a female artist to create a limited edition collection showcasing a t-shirt with a self-portrait woman print on it.
The collaboration between Louis Vuitton x Supreme, in 2017, which merged Louis Vuitton's high fashion looks style with the streetwear style and aesthetic of Supreme, was a huge success, generating excitement and buzz. This shows the power of successful brand partnerships in the fashion industry.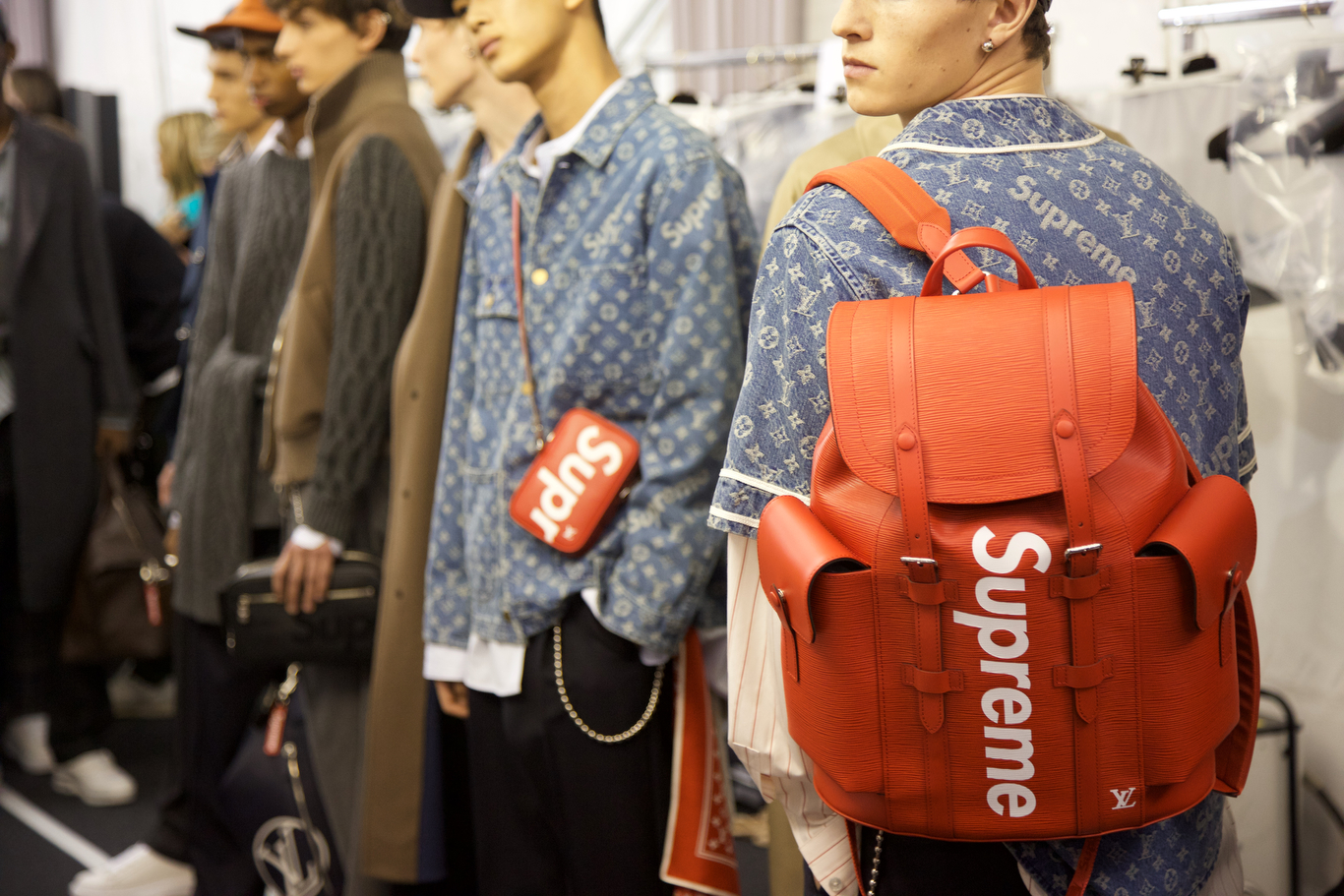 Interest
The goal of the interest phase is to further engage potential clients and build their interest in a label or product. The focus here is on providing more information about the product features and its benefits and building a relationship with potential consumers.
Video Marketing Campaign
Fashion video marketing campaigns create and distribute videos to showcase a product or service and engage with viewers. These videos can be short or long, depending if it is for easy visualization on Instagram or Tik Tok or product demos or tutorials. They can serve many purposes, such as:
Brand videos – with an overview of a brand's mission, inspiration, products, and services.
Product videos – to showcase a product and highlight its features.
How-to videos – tutorials on how to use a product.
Testimonial videos – featuring satisfied clients talking about their life experiences when they wear something by the company.
Live videos – real-time videos shared with the world recording events or behind-the-scenes.
Product feature campaigns
This type of fashion marketing campaign focuses on promoting the specific features and benefits of a product, highlighting its unique selling points, and demonstrating how it can solve a customer's problem. They can take many forms, such as:
Product demos to showcase the product in action. For instance, a video focus on women that wear different raincoats in the winter.
Feature-focused content includes blog posts, social media updates, or videos that focus on a specific feature of the product.
Comparison campaigns to compare the product's benefits to their competitors in the market.
Experiential Marketing Campaigns
Creating immersive, emotional, and memorable experiences for customers is the goal of experiential fashion marketing campaigns. By making experiences that handle all the senses, these campaigns are highly effective in accomplishing emotional connections with users and building brand loyalty.
This type of campaign can occur in many ways, like creative demonstrations in Pop-up stores, Life events, and Interactive installations. However, there are some limitations to this type of marketing because it does not reach a global demographic. A pop-up store in the united nations will not reach European buyers.
Decision
The principal purpose of this stage is to persuade potential customers to make a purchase. The main focus is on addressing any objections or concerns customers may have and providing them with the information they need to make a good decision.
Email marketing campaigns
Email marketing campaigns involve sending promotional or informative emails to a list of subscribers. The purpose is to engage subscribers and drive conversions. This can be done using:
Newsletter campaigns,
Promotional campaigns,
Event campaigns,
Welcome campaigns, among others.
Limited edition campaigns
Limited edition campaigns offer a limited quantity of a product or service in a limited time. It creates a feeling of urgency and exclusivity, which can lead to increased demand and boost action. This feeling can be made by launching:
Limited edition clothes that are designed in a small quantity and made available for a limited time. We can envision cutting-edge designer clothes that will sell only for a week.
Limited-time offers with special discounts on a limited time.
Limited edition packaging involves making special packaging that is only available for a limited time.
Flash sale campaigns
Flash sales campaigns offer a limited-time discount or promotion on a product or service. They can take the form of percentage-off discounts or gift promotions, and the discounts are only available for a short period. The objective is to encourage buyers to make a purchase quickly before the discount expires.
Action
The goal of the action stage is to convert potential customers into paying customers. At this stage, the focus is on providing a purchasing experience that encourages customers to complete their purchases.
Referral Campaigns
The objective of referral campaigns is to incentivize existing consumers to refer what will be a new longtime friend of a business. These types of campaigns can take many forms:
Referral discounts – offering an incentive to both the existing client and the new one when a purchase is made,
Loyalty programs – offering rewards to existing users when they refer new buyers to fashion brands,
Ambassador programs – identify loyal consumers who are willing to promote brands' clothes in exchange for special rewards,
Referral fashion marketing campaigns are usually highly effective as people tend to trust recommendations from friends and family more than other types of advertising.
Loyalty Program Campaigns
Loyalty program campaigns are planned to encourage consumers' loyalty by rewarding them for their continued engagement and long history with the company. This means that they are offered rewards, discounts, or other incentives for frequent purchases or other types of commitment.
When well executed, loyalty program marketing is very efficient because it helps businesses to build long-term relationships with their users and generate ongoing revenue.
Release your fashion brand campaign and see the results
Now, after understanding all the possible types of fashion campaigns that can be made, you can decide which one will better suit your fashion brand.
If you want to learn even more about planning a fashion marketing campaign, you can take a look at our article "How to Create a Fashion Marketing Campaign | Ultimate Guide".
By joining Epiprodux, you will find more tactics to improve your fashion campaign as well as measure the results more effectively. Join Epiprodux if you want to elevate your fashion marketing to the next level.