Fashion Trend Forecasting: How Brands Predict New Styles – 2023
How can new fashion trends be forecasted? What are some examples of new trends? Learn how a fashion business can predict fashion trends for the future and make a profit with them.
In this article, we will explore trend forecasting strategies and understand what fashion forecasting involves to predict the best trends to incorporate into a fashion label.
What are fashion trends?
A fashion trend is a style that becomes popular in fashion at a particular period and is often influenced by cultural background, historical events, social influences, or technological advancements. Trends are usually spread by designers and influencers, and they play a huge role in the fashion industry as they drive consumer demand and create new opportunities for creativity.
Fashion trend forecasting considers anticipating upcoming fashion trends by analyzing multiple factors, such as:
Consumer habits,

Social cultural movements,

Historical data,

Runway collections,
Social media content,
Urban fashion and pop culture,
Textile and material innovations,
Global economic and political events,
Sustainability and ethical considerations, etc.
Trend forecasters leverage this information to deliver insights and direction to designers and labels about the styles expected to be most popular in the future.
How can new trends be forecasted?
Fashion forecasting is essential to establish guidelines for the fashion business. To understand how trends will emerge, there are various fashion trend forecasting methods that trend forecasters rely on, and they include:
Studying past and current fashion trends via market research, consumer surveys, and sales data analysis;
Trusting fashion industry experts such as designers, stylists, and fashion forecasters with enough knowledge to anticipate future trends;
Looking at runway shows and street style for inspiration about new trends that fashion brands will adopt in trend forecasting;
Analyzing cultural and social influences such as music, art, politics, and technology, as well as events happening worldwide.
By analyzing this information, trend forecasters can accurately predict which styles will be the trendiest in the future.
Researching trends in magazines
The first method possible in trend forecasting is researching magazines because they dictate macro trends. That means fashion magazines like Vogue, Harper's Bazaar, and Elle publish exclusive previews, insider information, and content from fashion shows, street styles, or cultural movements, becoming great for tracking future trends.
To effectively research a fashion trend in a magazine, the following steps should be considered:
Searching for publications that focus on fashion, beauty, and lifestyle;
Reviewing the content from the perspective of a fashion forecaster by considering factors such as target audience, industry validation, season, and longevity and separating long and short-term forecasting.
Evaluating trends and analyzing their key elements like colors, fabrics, shapes, textures, and visual designs.
Keeping track of the trend by making notes, creating a mood board, or using a digital platform to save images and articles.
Seeking out variations in the trends based on region, season, and age group.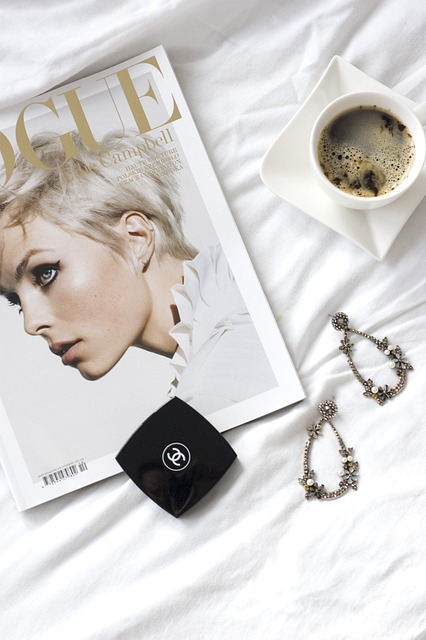 Identifying trends following a fashion week
Fashion Week is a great opportunity to identify trends for the upcoming seasons. It displays all the seasonal trends that are going to be in the fashion scene, as well as the macro trends that will be seen in long-term forecasting.
There are two paths that can be followed to identify upcoming trends based on fashion weeks: analyzing fashion shows from well-established fashion designers and observing street style.
When trend forecasting based on runway collections, one must:
Analyze the color palette of the season by studying the common colors that are presented by all fashion brands. For example, every season has a specific Pantone Color.
Look for recurring themes in shapes, silhouettes, fabrics, accessories, and trims.
Pay attention to details like unique embellishments, prints, or textures.
Consider the overall mood of the collections (if they are romantic, punk, nostalgic, etc.) This may help trend forecasting for the upcoming fashion year.
Fashion weeks, however, are not only about fashion shows but all the current events and parties that allow people to dress for the occasion. Analyzing street style can provide valuable information on future fashion trends by observing popular patterns, silhouettes, color tones, accessories, layering, and design choices. Following fashion influencers on social media can be beneficial as it allows watching what they are wearing to attend the shows.
Looking out on streetwear and high fashion for upcoming fashion trends
To predict future collections in the fashion industry, one must consider streetwear and high fashion. Keeping an eye on both provides valuable insights into fashion predictions, as they are the two poles that usually generate new ideas.
While streetwear is heavily influenced by street and pop culture and can be an indicator of what is popular among the younger generation, the haute couture runways set the tone for luxurious fashion, likely to be copied by more affordable brands to the mass market.
A trend forecaster usually predicts trends related to streetwear by:
Following popular streetwear fashion brands and their recurring pieces and accessories (hoodies, baggy pants, and backpacks, for example);
Paying attention to logos and graphics;
Following streetwear influencers and attending events like pop-up stores.
Projecting future fashion trends related to high fashion is different because trend forecasters must:
Follow high fashion womenswear brands and fashion designers, which means being attentive to their runway shows, lookbooks, and social media accounts;
Pay attention to fabrics, patterns, and color palettes used;
Look for innovative silhouettes and designs.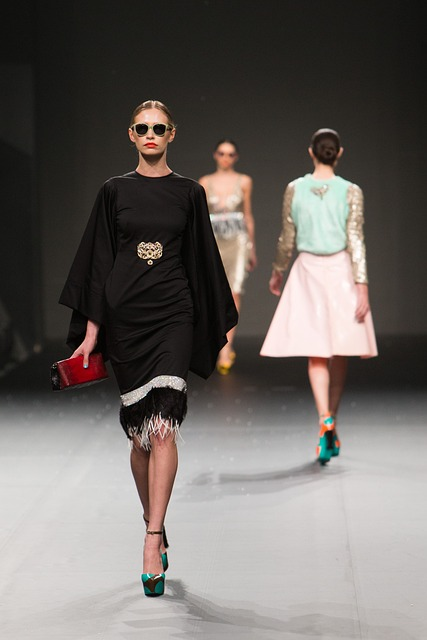 BUBBLE-UP and TRICKLE-DOWN effects
The concepts of streetwear and high fashion are linked, as they often recur with each other in trend forecasting. These concepts show that fashion trend forecasting can move in both directions and cross social boundaries. The movement of fashion trends can be characterized as:
The "Bubble Up" effect occurs when a fashion trend emerges from subcultures or streetwear fashion and gains popularity in the mainstream. This can be accomplished via fashion editorials, social media, or celebrity endorsements and leads to the establishment of a wider awareness of the trend prediction.

On the other hand, the "Trickle Down" effect refers to a trend introduced by high fashion brands which narrow down to more affordable brands that start reproducing similar styles.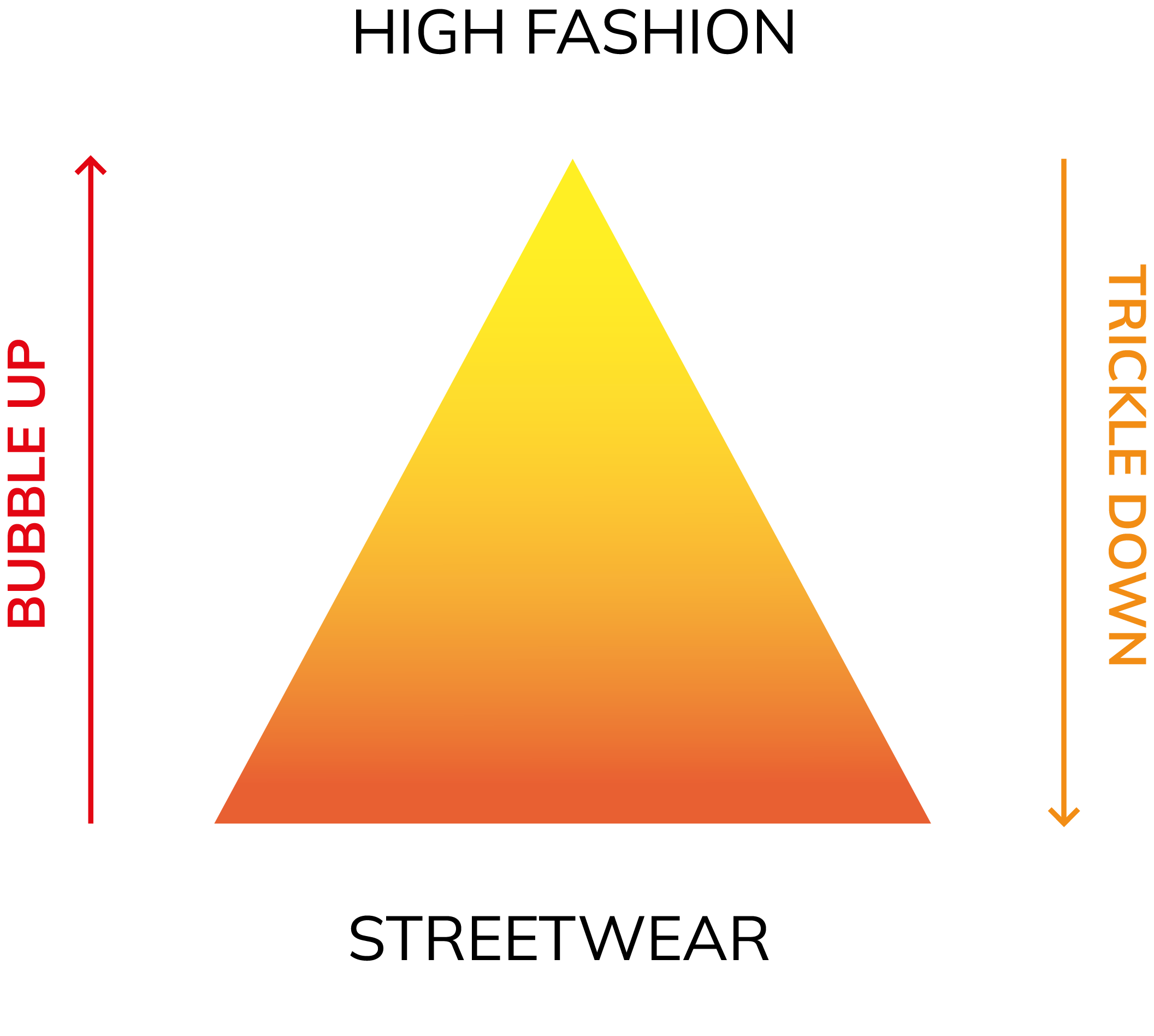 Social media as a tool to identify the latest trends
Social media is not only a great tool for marketing campaigns but also for predicting trends, as it provides an accessible way to see what fashion bloggers are wearing at the moment. This way, it becomes a powerful source for short-term forecasting, as well as micro trend analysis.
To predict a future trend based on social platforms such as Instagram, TikTok, or Pinterest, one needs to stay up-to-date on fashion influencers that forecast trends by sharing their lifestyles, values, and photographs and be attentive to specific hashtags that become a trend virality (such as #vintagefashion).
To conclude, social platforms are great for making fashion trend forecasting, as they allow you to see in time to market speed what people are wearing, sharing, and consuming.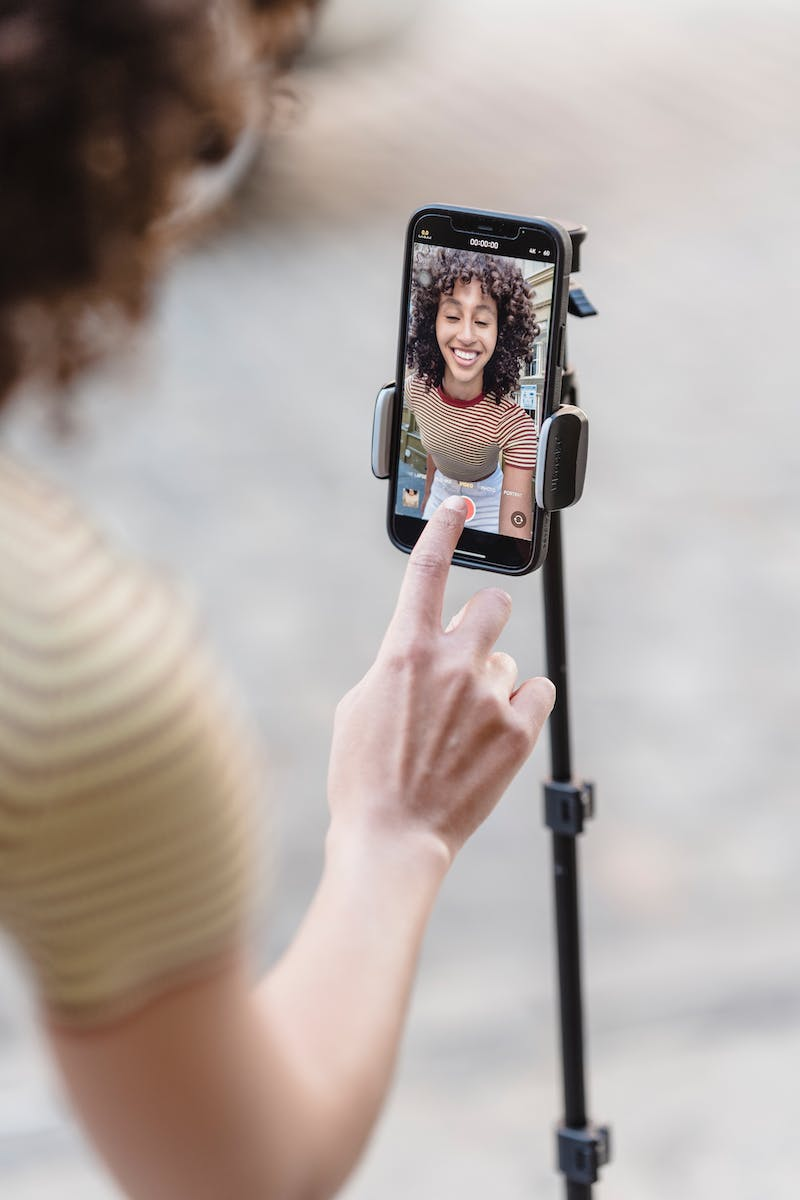 Understanding consumer behavior and habits
Trend forecasters rely on consumer behavior and habits to predict future behavior and, consequently, new trends that will appear in long-term forecasting.
By understanding consumer expectations, buying habits, international and domestic demographics, social and cultural movements their interested in, and the way they interact with clothing, fashion forecasters can better predict which trends will be more successful and how they will evolve over time.
Also, when a brand analyses its target market structures, online collections, store feedback remain, and past sales analysis, it can make more accurate predictions about what consumers will want in the future.
Trend forecasting agencies in the fashion industry
Trend forecasting agencies are important because they do trend research reports based on consumer habits and current events. They give valuable insights into upcoming fashion trends and spread them to the global supply chains in the fashion industry.
Fashion forecasting services give brands mood boards with market trends in the future that will allow them to make informed decisions about product definitions such as in color, fabric, and design concepts for their collections. This way, they reduce investment risks, save time and money, apply better marketing strategies, and improve the success rate of the brand as they will better appeal to their target market.
WGSN
WGSN is the world's leading consumer in forecasting trends for the fashion, beauty, and lifestyle industries. It uses a combination of data and global, cross-industry expert knowledge – from social media and catwalk shows to e-commerce, search, and consumer sentiment – to forecast trends with accuracy. With their trend reports and mood boards, WGSN helps clients that go from small startups to large multinational corporations to stay informed and competitive in their respective markets.
Heuritech
Heuritech uses artificial intelligence to provide trend forecasts to businesses. The used technology analyzes millions of real-world images shared on social media, e-commerce websites, and fashion blogs into meaningful insights.
The artificial intelligence used by Heuritech in trend research serves brands to stay competitive and meet consumer demands.
Trendzoom
Trendzoom's long-term forecasting seeks to give powerful information to apparel and accessories companies. Their experts include fashion forecasters, designers, and industry insiders. They offer other services such as trade shows reports and bespoke trend analysis.
Patternbank
Unlike most trend forecasters, Patternbank specializes in prints and patterns trends for fashion, textiles, and interior design industries. Patternbank is the go-to virtual textile-studio platform as it offers a streamlined service where customers can discover curated designs, obtain trend forecasting inspiration, and directly download digital files.
THE DONEGER GROUP
The Doneger Group is a long-term forecasting and creative strategy consultancy that delivers business and creative strategies on branding & positioning, consumer engagement, merchandising & curation, design direction, and marketing & messaging.
FASHION SNOOPS
Fashion Snoops helps fashion, accessories, home decor, beauty, and other brands to trend forecasting. The company offers a subscription-based online platform with trend reports and inspiration and tailored consulting services to support clients' specific needs in the fashion market.
Trend Council
Trend Council delivers long-term and short-term forecasting – runway analysis, color, pattern, retail reporting, and design inspiration – to partner consultants, premium retailers, designers, buyers, and merchandisers around the globe.
BoF
Business of Fashion is a media and analysis company that provides news, analysis, and insights to professionals in the fashion industry. Their mission is to inform, inspire and connect the global fashion community by providing articles, videos, podcasts, and newsletters.
BoF's mission is translated into fashion forecasting as they are always on the catch for new concepts and future ideas.
What are the new trends for SS 2023?
After learning about trend forecasting strategies, one may finally join all the information and report on future trends for Spring and Summer 2023. The Epiprodux team, based especially on runway shows but also on consumer habits and fashion forecasting agencies' reports, predicts the following trends for SS23:
Colors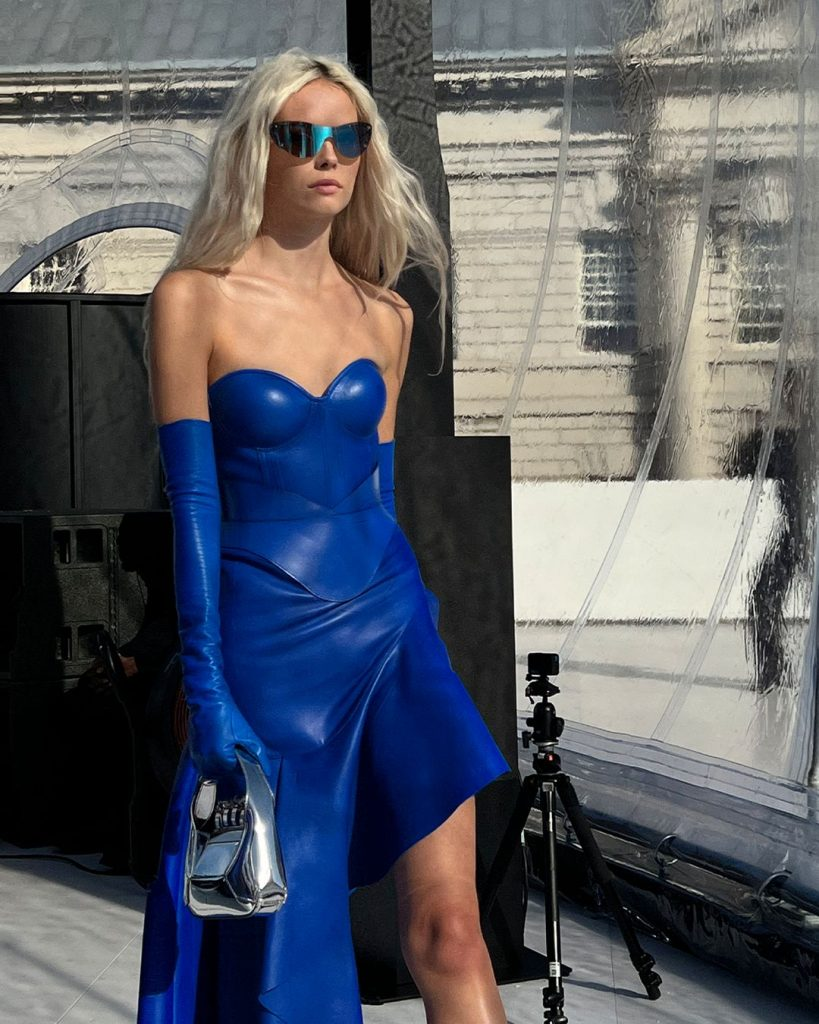 Acid Green;

Rich red;

Purple hues;

Candyfloss pink;

Sunset hues;

Soft-toned tailoring in pastel blues, greens, and grays;
Design Styles
Sheer black dress;
Lingerie pieces with sheer lace;
Cargo pants with oversized pockets;
Large flower sculptures and 3D floral motifs;
Reimagined denim;
Metallic silver;
Hooded dresses;
Low-rise waists;
Babydoll dresses with ribbons and ruffles;
Clothing with cascading details;
Oversized blazers;
Motocross-inspired look;
Big-size fringing;
Open weaving crochet;
Glitter outfits;

It is easier, in order to analyze all of these topics, to develop a mood board that contains all the concepts described. In the following images, Epiprodux presents their mood boards based on the research done for SS23.
Accessories
Use trend forecasting to your advantage
With Epiprodux, you predict customer demand by accessing customer data. We will guide you on how to develop and market your collections and use fashion forecasting to your advantage. Join Epiprodux to learn more about fashion trend forecasting and how you can use it to elevate the success of your fashion business.