How to Start a Clothing Brand with a low budget – 10 steps Guide
Starting a clothing line on a low budget is challenging but possible. Learn how to bring your vision to life and start a successful fashion brand with a low budget in 10 simple steps!
Is it difficult to start your successful clothing business?
Starting a successful clothing line is challenging, and it requires hard work, creativity, and perseverance, but it is possible to even with low resources.
The process is extensive and involves the creative design process, sourcing materials and manufacturers, and marketing strategies.
When starting your own clothing brand, it's important to have a clear vision that distinguishes your own business from competitors. Adding to this careful planning and a willingness to learn and adapt, you can start a clothing line that stands out in the clothing industry.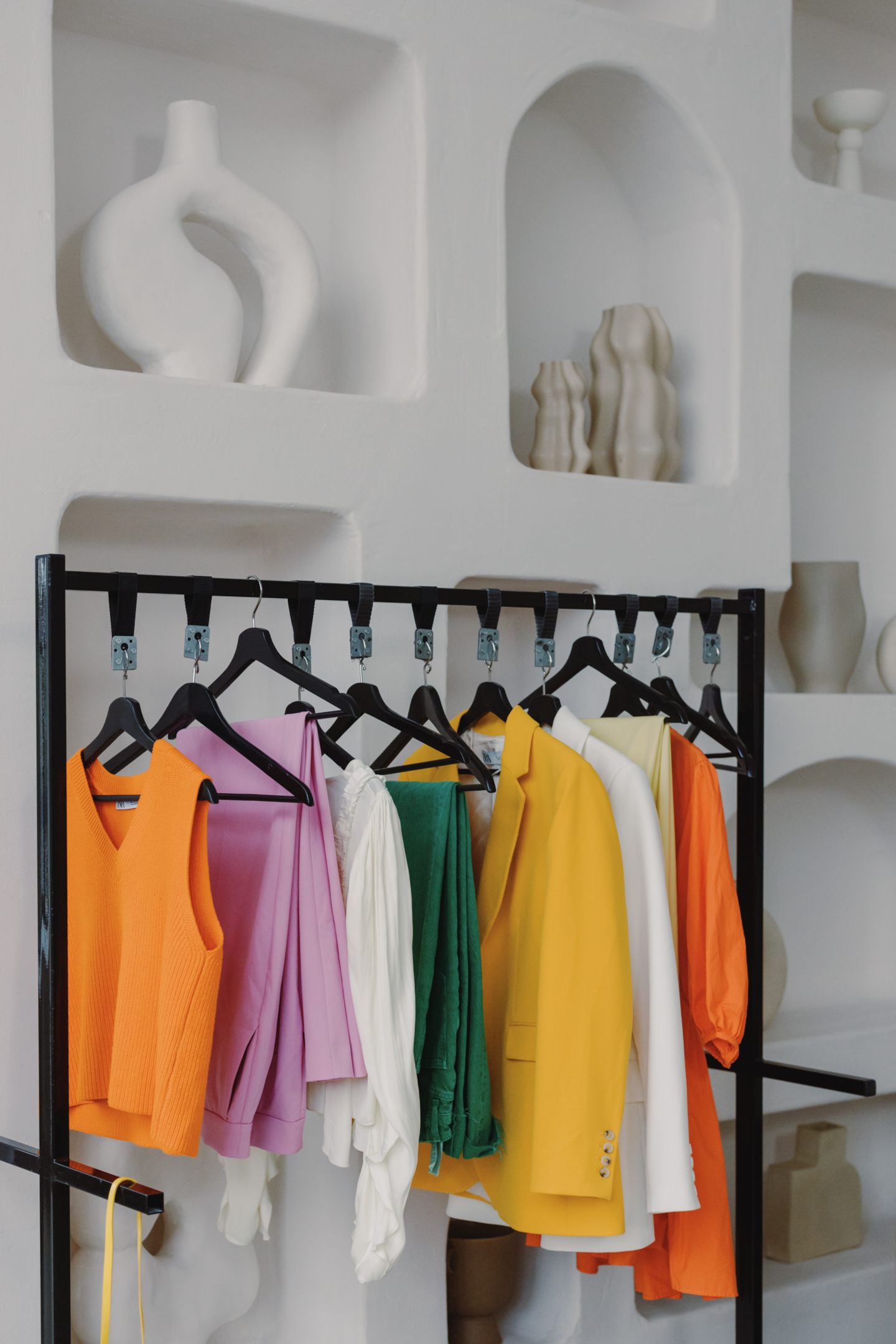 How much does it cost to start a clothing line?
Starting a clothing line involves different factors, such as the type of clothing collection, the quality, and quantity of materials, the manufacturing process, the cost of marketing and branding, plus legal and administrative fees.
Starting small business clothing lines can cost between $500 to $5,000 to launch and launching a mid-sized fashion line could cost between $10,000 to $50,000. Nevertheless, these are just some estimate numbers, as the actual cost to start a clothing line varies widely from each brand depending on the scale and complexity of the business.
Before starting your own clothing line there are some common costs such as:
Design and development costs like sketching, pattern making, material sourcing, and prototyping. This cost category can account for 20-30% of the initial investment.
Manufacturing costs will depend on the number of items, their complexity, and the location of the manufacturer. They might represent 30-40% of the total costs.
Branding and marketing costs include logo, website, social media presence, advertising, and partnerships. Branding and marketing costs can account for around 15-25% of the total costs.
Legal and administrative costs to obtain the necessary licenses and permits, to make a legal business entity. These can range from from 5-10% of the total costs.
Analyzing all the costs involved is necessary to evaluate the possibilities when on a low budget. So, before building a careful business plan, making financial analysis and projections is crucial to identify areas for improvement and plan future growth.
Starting a label with a low budget is complicated but not impossible. To make it simpler, we will show the 10 steps needed to create your own clothing line from scratch without having to invest a lot.

1) Identify a need in the fashion industry
The first step to starting a fashion line is identifying a need in the industry. This will allow a brand to meet customer demand as well as differentiate its business idea from others.
By identifying a need, a fashion startup can offer products that meet the specific preferences of its target customer. Solving the problems of a particular target audience can help build a loyal customer base but will also add unique value to the fashion business itself. It gives a competitive advantage over other clothing companies.
The most difficult part is to identify a specific need worth addressing. To do this, there are strategies commonly used by brands, and some of them include:
Conducting target market research through surveys, focus groups, or interviews with potential target market customers to understand their needs and pains;
Analyzing the competitors to perceive what they are or aren't offering in the market;
Identifying gaps in the market, meaning areas where target customers' needs are not being met. This way, a new brand can join the market with low or zero competitors since none of them meets that need in particular.
When making your own clothing line, it is also important to keep up with the latest fashion trends. The reason for its importance is that a brand will:
be aware of emerging opportunities;
meet customer demand, as it will give coordinates on what products potential customers are looking for;
stay competitive by attracting more attention to its fast-forward designs;
forecast future demand that will help make informed decisions on product development and marketing strategies;
Inspire creativity and innovation, leading to the creation of unique items that will stand out in the target market.
This way, identifying a need will make a label develop something customers want, making the chance for success most certain. This is good to start a clothing line with a low budget because it spares preoccupations with revenue possibilities as you already know that the products are needed, making your investment worth it.
You can also be certain the brand will grow, so keep in mind that the next collections will be easier to produce in terms of budget opportunities.
2) Conduct market research and understand your competitors
After identifying a need, brands must conduct market research and understand their competitors. This implies analyzing the market in detail and perceiving which clothing businesses are meeting that need (or are closest to doing that) and what methods they use.
So, to properly conduct market research, a clothing brand must understand the market size and its potential to make informed decisions about product development, pricing, and marketing strategies. Conducting marketing research involves the following steps:
Defining a target audience based on demographic and psychographic data like age, lifestyle, and behaviors.
Collecting data from customers through surveys, focus groups, and interviews or exploring existing data from industry reports or existing clothing brand websites.
Use the collected information to develop a marketing strategy that will enhance the success of a clothing business by taking advantage of market gaps.
Continue to monitor the market to always understand the changes that are passing through.
Understanding your competitors is important because you may learn about their strengths and weaknesses and improve them. Comprehending what products an established brand develops, what is their overall pricing, and their marketing strategies will make a new clothing line more informed.
Overall, conducting market research and analyzing competitors gives a new brand a competitive edge. Even though a new brand doesn't have lots of resources to compete with others, it will better understand what market investments are worth doing or not.
3) Develop your clothing brand identity
Developing an appealing identity is crucial to make a clothing brand more easily recognizable. When a clothing company thinks about the way it will be perceived by its public, it will more easily communicate the values that it wants.
The values of a brand are imperative as they represent its essence. Communicating with them is key to success. To give an example, a brand that has values based on innovation can not have a logo based on Victorian typefaces. The contradiction would be too big and communication with their clients lost.
Therefore, properly choosing the values of a brand is essential not only to pass an idea of what the company represents and stands for at its core but also to know how to communicate it.
There are various benefits to properly developing a language and identity for a brand based on strong values. Some of them include:
Standing out in the market as it creates a recognizable image customers see and associate with the brand products;
Attract the right customers by creating a connection with them, leading to brand and customer loyalty;
Building credibility by passing your values and making customers understand what to expect from your brand;
Create a sense of belonging and emotional attachment to your brand that may lead to repeat purchases.
Creating a clothing business identity involves lots of concepts. The first and most crucial is the business name, followed by the logo. The business name should be unique and memorable.
Then you must create style guides which are documents that outline a brand identity's elements like colors, typography, and imagery. Only after that can you make up a brand story that tells the narrative of your brand and is reflective of your values.
Having a consistent brand identity is the key to success, so it's essential to consistently reinforce it across all platforms like website and social media.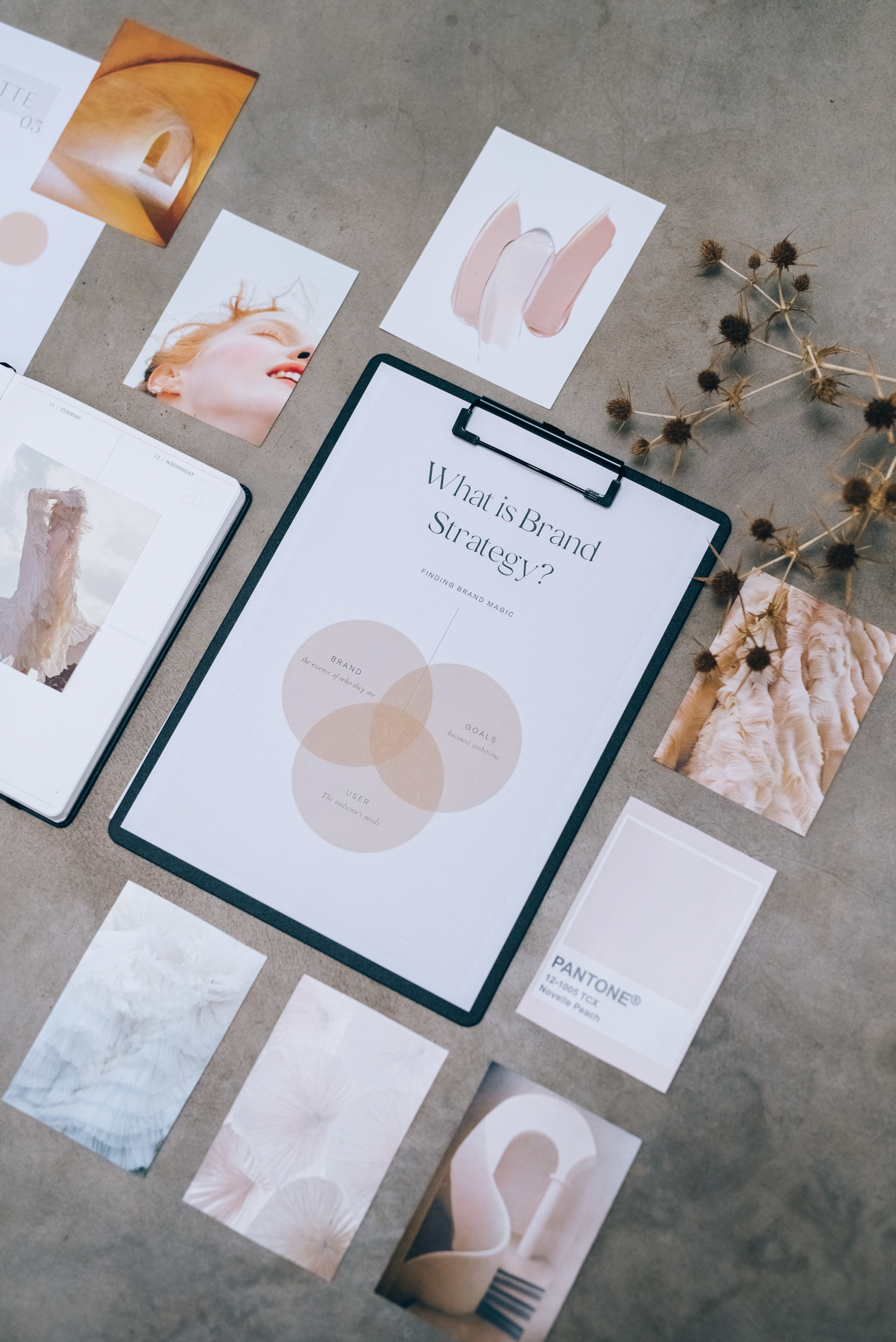 How does a brand decide on its mission and vision statement?
To develop a brand identity, a new business must have a clear mission and vision statement. The key elements to defining it are:
Choosing authentic values that reflect beliefs and objectives. For example, Pangaia's values are based on sustainability and are communicated in all of their products and platforms;
Consider what message you want to transmit;
Determine your unique selling proposition (USP), and realize how it links to your label mission;
Consider the position you want your brand to have in the fashion industry.
A well-defined clothing line mission and vision statement help clarify brand purpose, create a sense of identity, guide decision-making, communicate brand values, and inspire employees. It is important to transmit all these values to the target group by conveying them in the overall brand identity.
4) Design and develop your product
Developing a new product to be part of a clothing line is the most essential step and is placed above all else. When a fashion designer starts creating a product he must work on developing a concept that makes sense to the brand and the needs of the customers without forgetting the fashion trends of the moment.
The process of starting a concept in the fashion world normally involves lots of research in arts, music, cinema, literature, nature, lifestyle, historical or current events, political events, etc. However, a fashion designer can be inspired by everything around him when developing clothing line concepts.
After the concept and inspiration phase is finished, an experienced fashion designer can start a product by developing a great number of possible sketches to use. From that, only a small percentage will be chosen and improved to develop the clothing designs. In the next phase, patterns and graphics will be made to be placed on the small clothing line.
In this initial phase, it is important to choose and focus on a product or product category as it allows for more efficient use of resources, reduces production costs, and helps establish a clear brand identity (as your brand will be known for a specific style).
Which Clothing Items to Pick for Your Fashion Brand?
When on a low budget, the design and development phase should be seriously taken into consideration because this is the moment that will make everything happen.
If you don't have lots of money and want to do a very complex product, full of ruffles that demand a lot of fabric, then it will be impossible to go forward with the process. But if you think wisely about your resources and the products you can create to be more profitable, you will achieve success.
So, when starting a clothing line, instead of using lots of different fabrics and trims, you may wanna use essential and reduced materials and simpler products that will cost less to produce by manufacturers. This intelligent and strategic thinking must be done in this phase.
Some clothing items are usually better when starting a clothing brand with low resources because they are cheaper and offer lots of possibilities besides being very popular. Some examples of key products, good when starting a clothing brand are:
T-shirts and sweatshirts as they are always trendy, versatile, and affordable to produce, and can maintain the same silhouette but create different ideas by playing with graphics;
Simpler dresses and skirts for day-to-day life;
Tops, spring blouses, and shirts;
Classic trousers and shorts, as well as simpler coats.
One must focus on creating a cohesive collection by starting with a product or a few key items that can gradually expand for the next collection.
Plan your collections around fashion seasons
If you want your fashion business to be successful, you must start planning your collections around fashion seasons because it makes it possible to align your designs with the current trends and consumer demands.
This can help increase sales as you are giving what potential customers are looking for. Also, if you want to sell your products to retailers, it's easier, as they make their purchasing decisions based on seasonal trends.
5) Source fashion fabrics
Sourcing fashion fabrics is always challenging, more so when on a low budget. The difficulty lies, most of the time because shopping for fabrics in retail stores has a higher price point, but you also can't shop from wholesale fabric suppliers because they don't sell in small quantities. When you are a small business with low resources, this is the main issue.
However, some tips help you find more good quality affordable fabrics for your clothing business, such as:
Look for wholesale fabric suppliers which offer fabrics at lower prices than retail stores. If they don't sell in small quantities, try your best to negotiate and come to an agreement. Remember you can try to use a fabric for different products;
Attend fabric trade shows to connect with suppliers;
Check online fabric stores that often offer lower prices;
Consider using deadstock, which is leftover fabric from other fashion brands or factories. They often have discounted prices, and fabrics aren't making anything new, so it is more sustainable.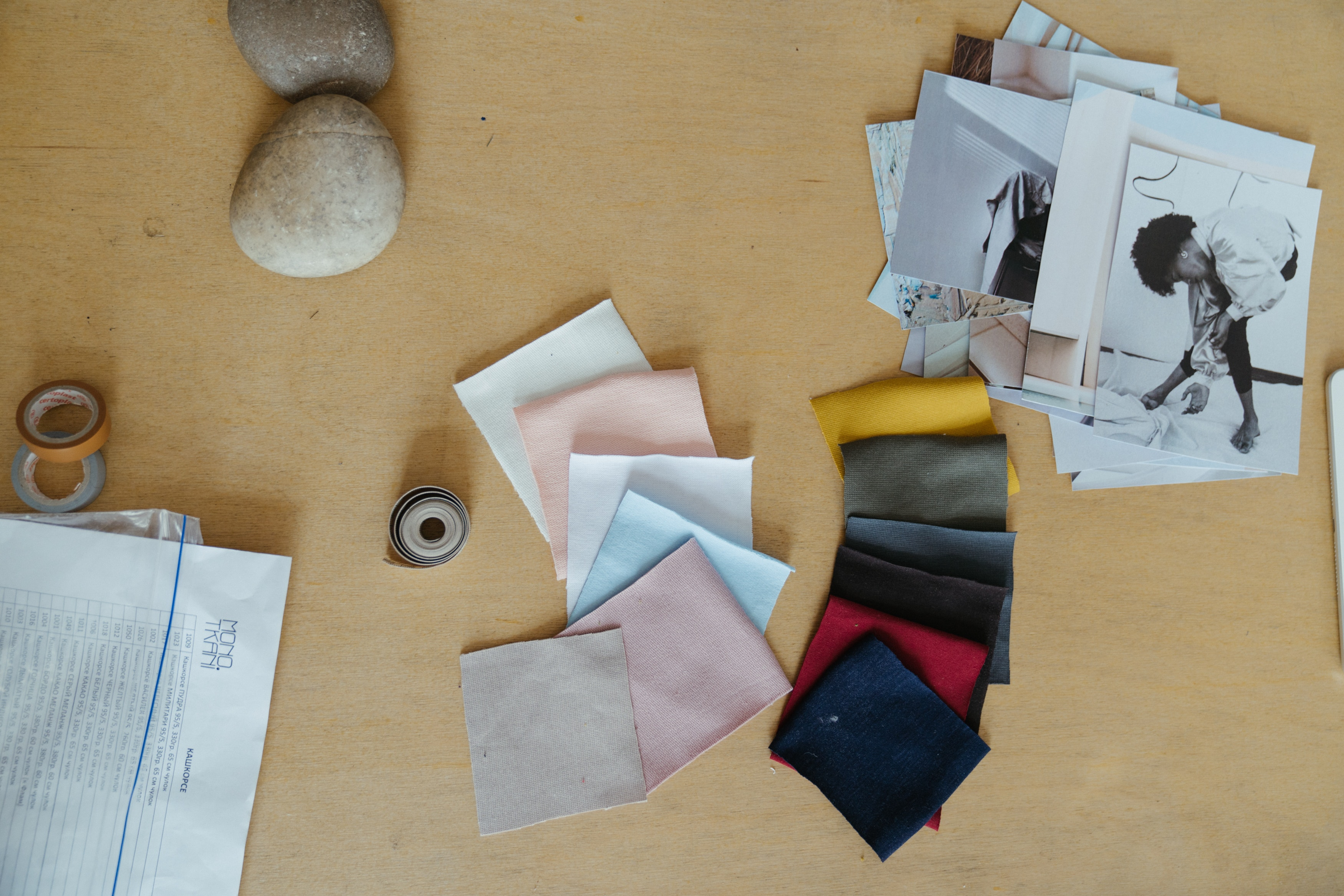 6) Prototype
Prototyping is the process of creating a sample or preliminary version of a fashion product. It is important because it allows testing of the design, fit, comfort, and functionality before a fashion product goes into mass production.
This way, if there is any issue or design flaw, you will understand in this initial phase, saving time and money in the long run. Prototyping becomes particularly crucial for small businesses with limited financial resources for various reasons, such as:
costs savings;
maximizes the resources;
ensures that the final product meets the designer's vision and the customer's needs;
helps develop a better communication with manufacturers about the designer's specifications;
ultimately leads to a better final product while staying within budget constraints.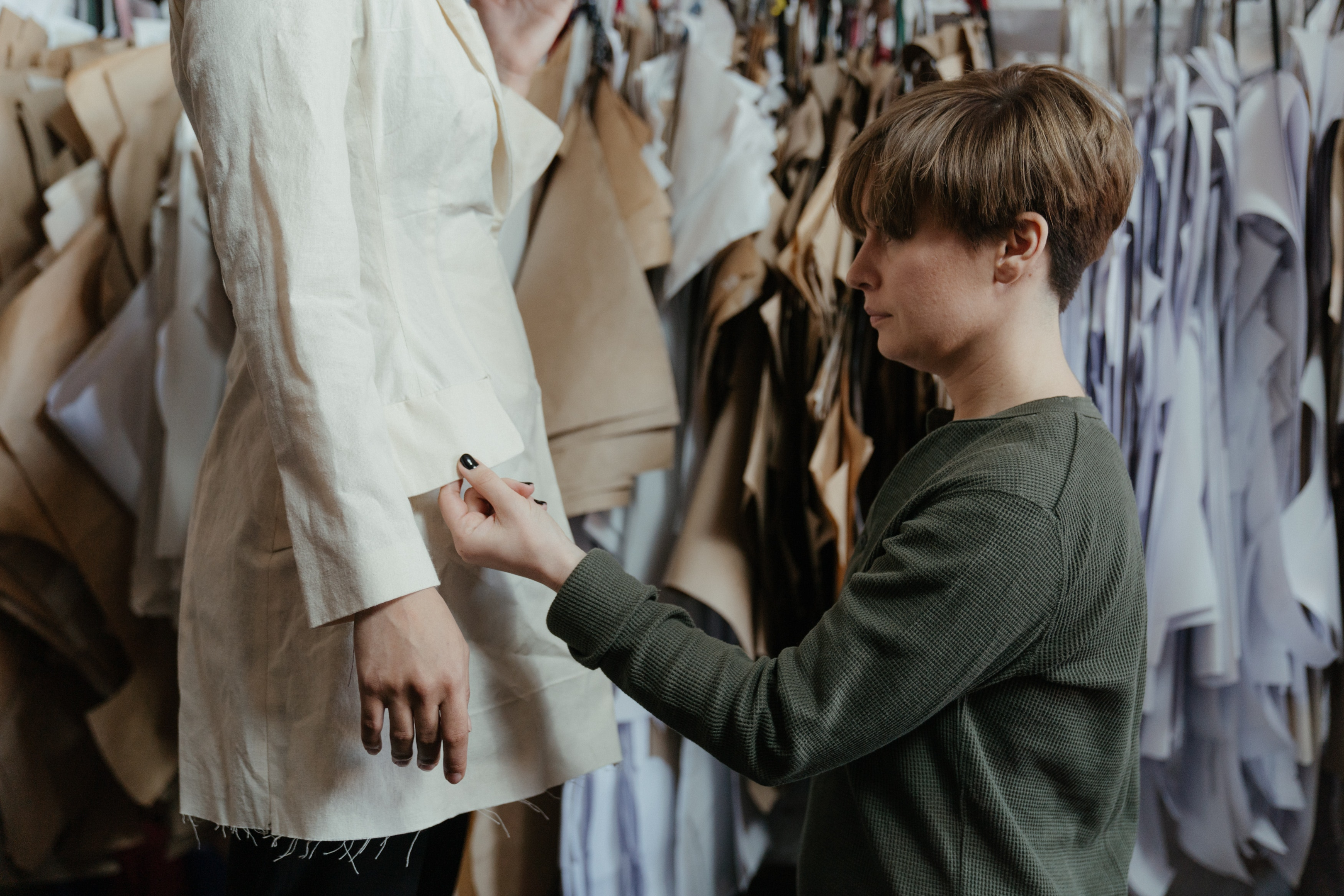 7) Work with clothing manufacturers
A Clothing manufacturer is a manufacturing facility that specializes in producing fashion items for a clothing company. They have a manufacturing process that allows them to produce in large quantities.
A clothing manufacturer offers services like fabric sourcing, pattern making, sample production, and final manufacturing of wholesale clothing. For a new business, working with manufacturers to produce in larger quantities is beneficial as it allows brands to focus only on design.
There are some tips to help choose an existing clothing manufacturer that fits your needs and budget:
Compare services and prices from different companies and look for one that specializes in the type of clothing you want to produce;
Consider the location and the minimum order quantity;
Be clear about the number of products and your budget but try to negotiate the wholesale price;
Check their production process to ensure products meet your standards;
Ask for a sample before committing to a large order.
Choosing the best manufacturer for your clothing brand is essential because it can reduce costs, so be attentive when doing this choice.
8) Set up your distribution channel
Considering your distribution channel, which means the way you are selling your designs, is essential when starting a brand. There are various options, and they include:
Physical stores such as department stores, boutiques, and specialty stores.
Wholesaler, where one sells the designs to other distributors.
Pop-up shops involve setting up a temporary retail location.
Consignment, which involves selling a clothing item to a third-party retailer (that will take a percentage of the sale as commission).
Online stores such as ecommerce platform, online marketplaces, and social media platforms.
When on a low budget, starting an online store is a popular clothing line business plan option for entrepreneurs as it allows them to offer lower expenses, reach a wider audience, more flexibility in terms of work schedule, access to data and analytics, and lower marketing costs through digital marketing tactics (like social media advertising).
That being said, we advise creating an online clothing store because it increases the chances of creating a successful business plan while keeping costs down.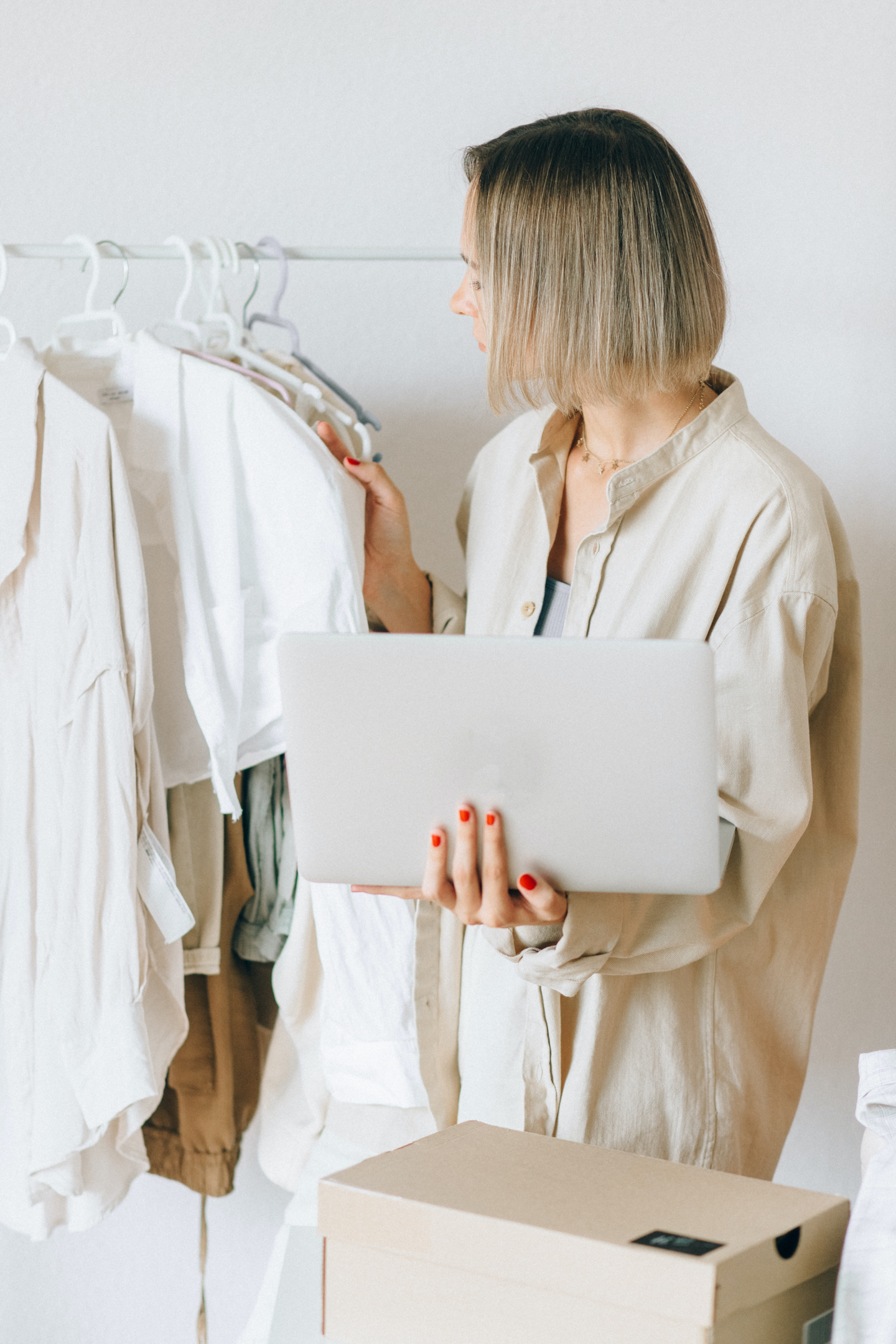 Which Business Model Is Best for Starting an Online Clothing Store?
Several business models can work well for starting your own online store if you don't have lots of money to invest. Some of them are:
Dropshipping works with a supplier who ships products directly to your customers, and you earn a profit by marking up the retail price of the products. It is a low-risk way to start an online business.
Print-on-demand model, when you create designs that print on-demand products only when an order is made. Print-on-demand is a great option for selling unique designs.
Private label, when you work with a manufacturer to create your fashion business plan. This is a bit more expensive, but it allows for greater control over your business.
Subscription model, when customers sign up to receive a regular delivery of products.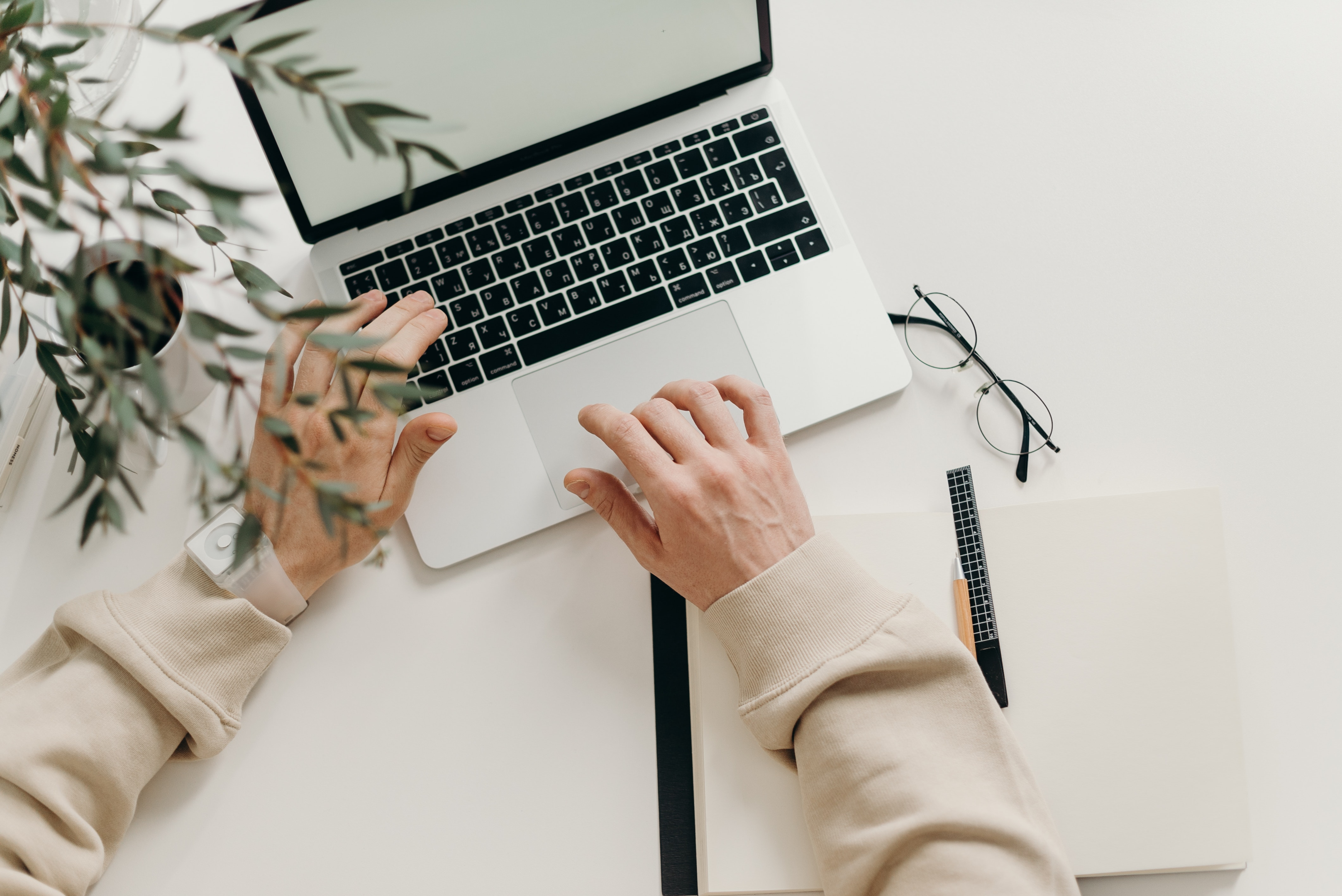 Create a website and social media accounts
Creating a website and social media presence is crucial for any fashion business. Having an online presence allows a brand to be more accessible and easily visible to potential customers. Having a social media and e-commerce platform brings visibility, especially if the branding identity is cohesive across all sales channels.
Also, online tools are important marketing tools as you can use them to promote products and new collections and engage more with the target audience through targeted ads, influencer partnerships, and user-generated content.
Having an online store on your website or through social media can help drive sales because it's easy to use and view. That is why, when setting up a website, it should be easy to navigate, visually appealing, and secure to use.
You can also take advantage of search engine optimization (SEO) to improve the quality and quantity of website traffic to the brand's online presence.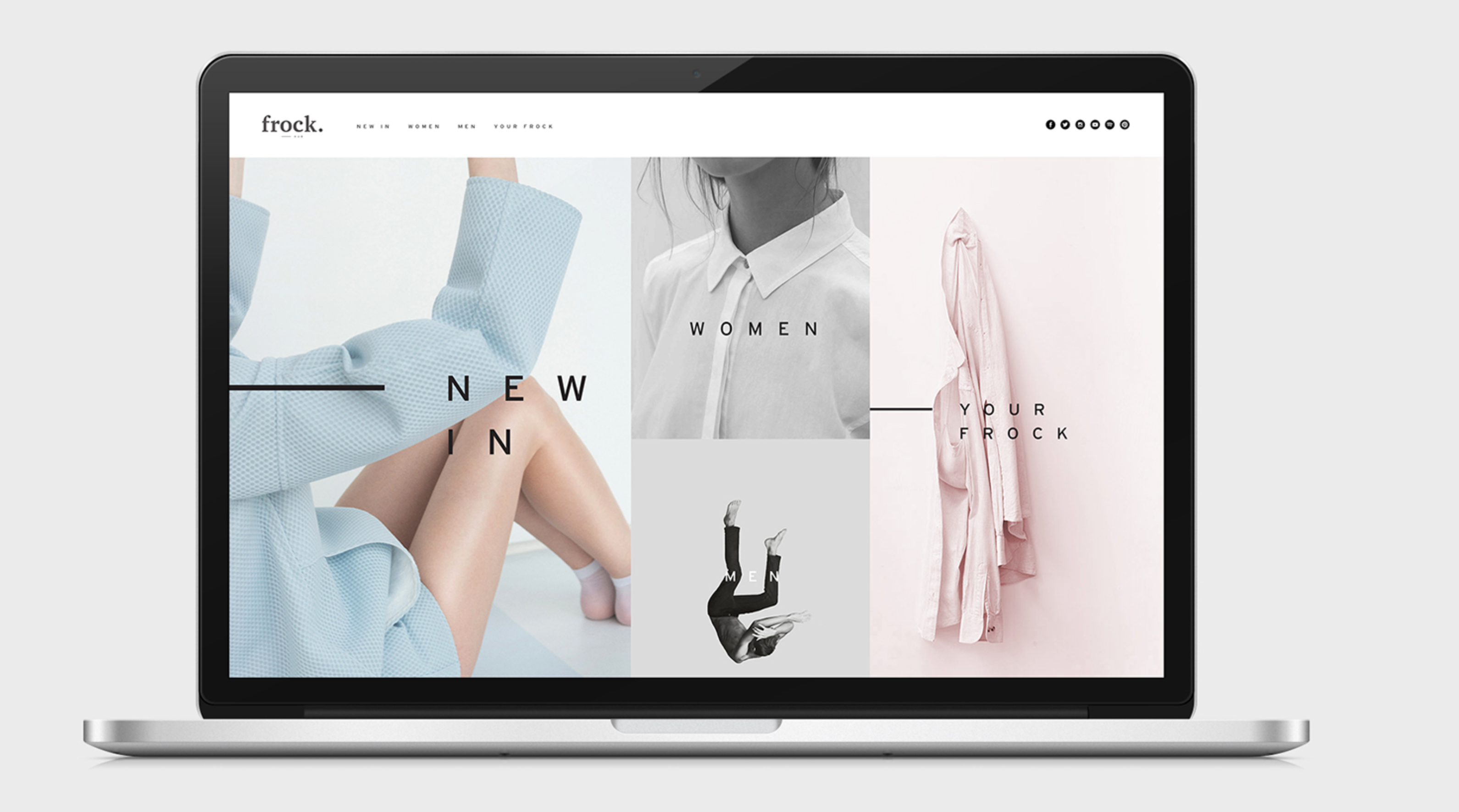 Photography for clothing brands
Photography for clothing labels presupposes capturing high-quality photos and videos of your products to showcase on your website and social media platforms.
To have really good material for your online presence, you must have attention to detail and use high-quality equipment to ensure that the images accurately represent the clothing pieces.
You must fuel your website with photography because it allows customers to see the clothing items in detail before making a purchase and improves customer engagement, eventually increasing sales for your business.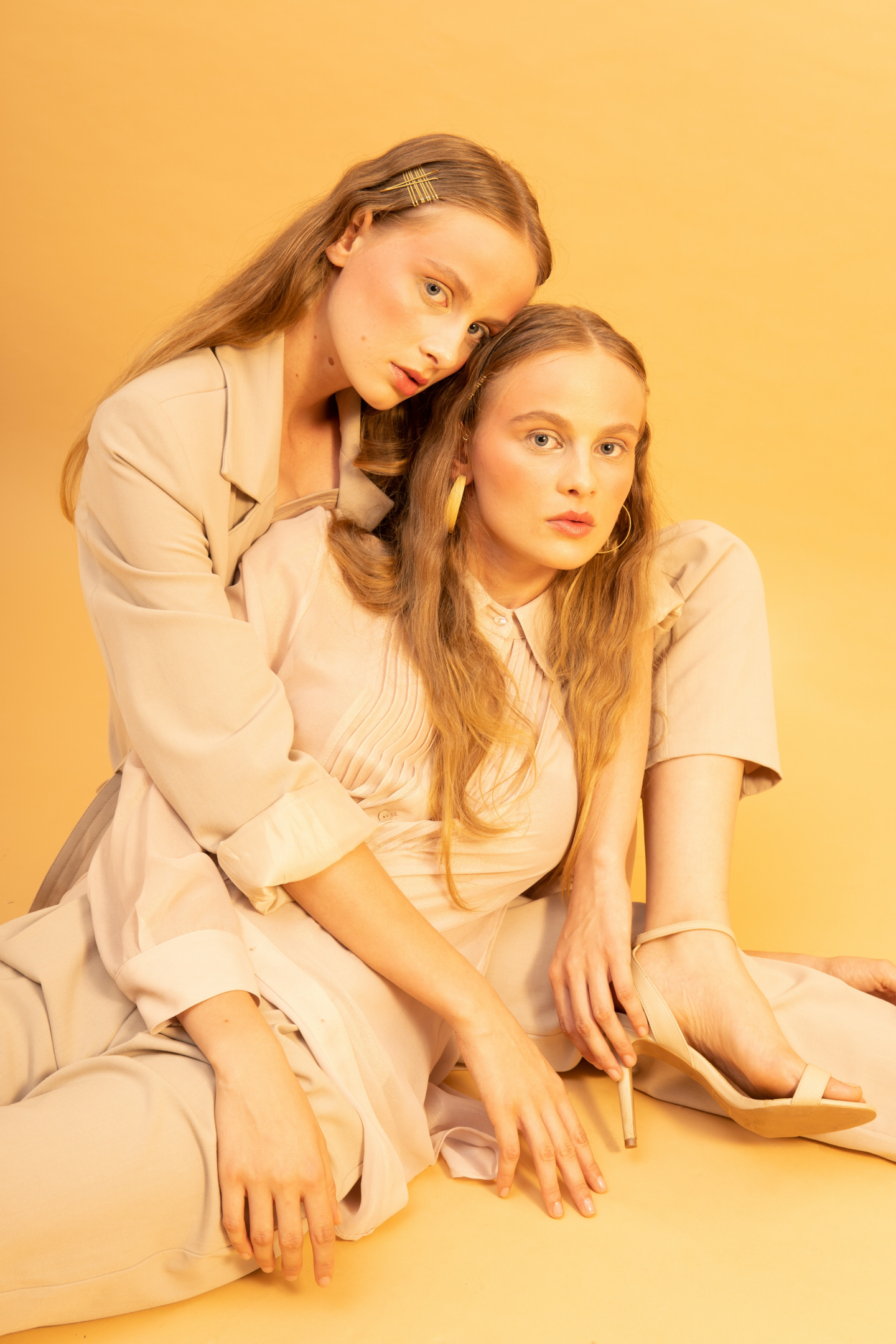 9) Create a marketing plan and launch your own clothing line
A marketing plan is a document that outlines a fashion label's marketing and sales strategy. It typically includes an analysis of the label's current marketing efforts, budget, and implementation timeline. It also identifies the key performance indicators (KPIs) that will measure the success of a marketing campaign.
It's important to have a marketing plan joining with your business model because it will allow you to better promote your own brand. By having a strong online marketing presence, your brand will grow without having to invest must.
To make successful marketing, you must not forget to tell your brand story in order to engage with customers. This way, even when starting from scratch, you will start getting recognition.
So, after making an elaborate marketing plan, you are ready to launch your first clothing line online and finally start a clothing brand.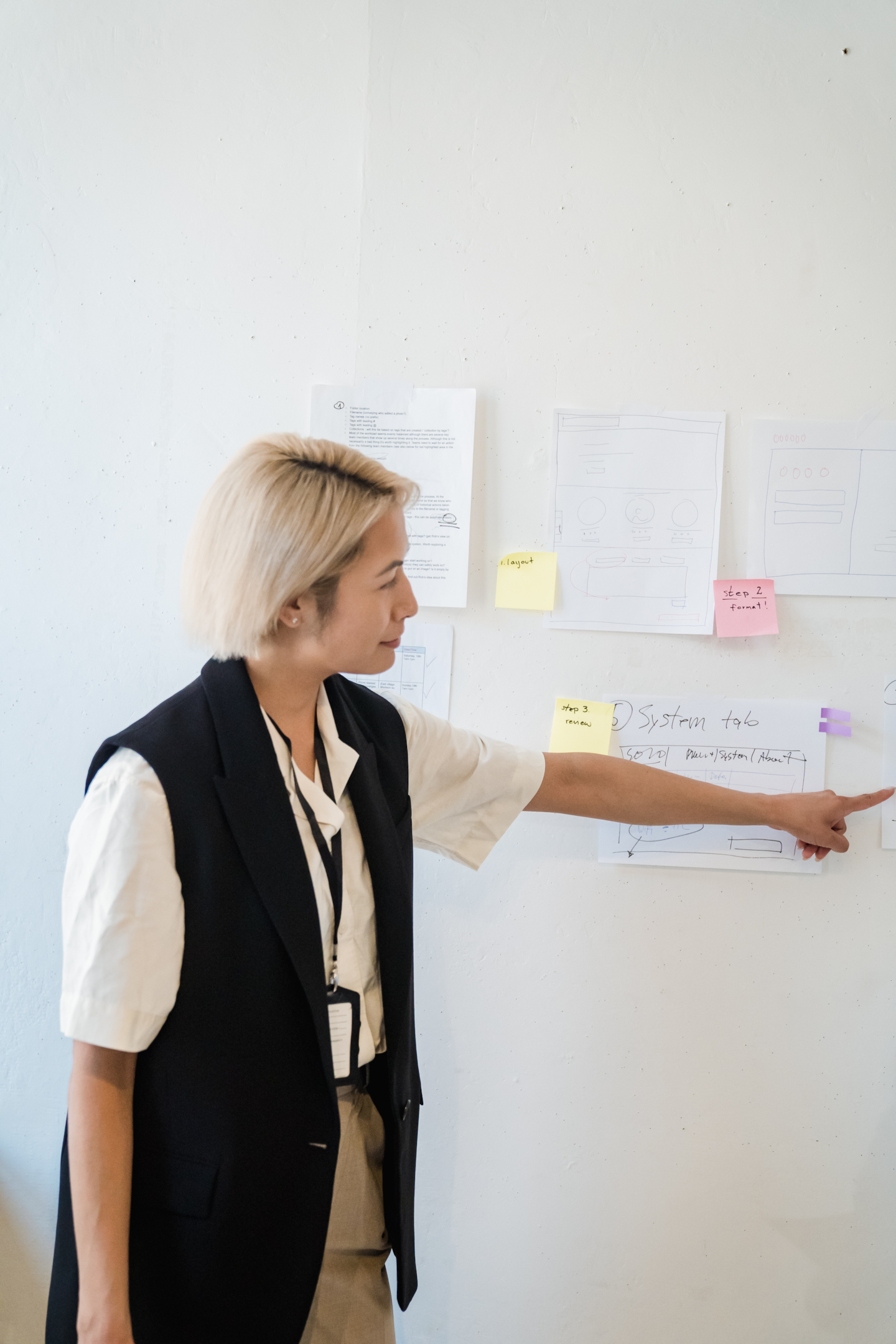 10) Collect Data to optimize your brand
After launching your clothing line across all social media channels, it is important to collect data because it provides insights into consumer behavior, market trends, and the effectiveness of marketing strategies.
By collecting and analyzing data, you can identify what is working and what needs to be adjusted to improve your business model. For example, if you collect data on your customers' preferences, you will use that information to develop products that will meet their preferences.
By regularly collecting and analyzing data, you will make informed decisions about your business and, this way, minimize risks and optimize your resources, improving your rate of success.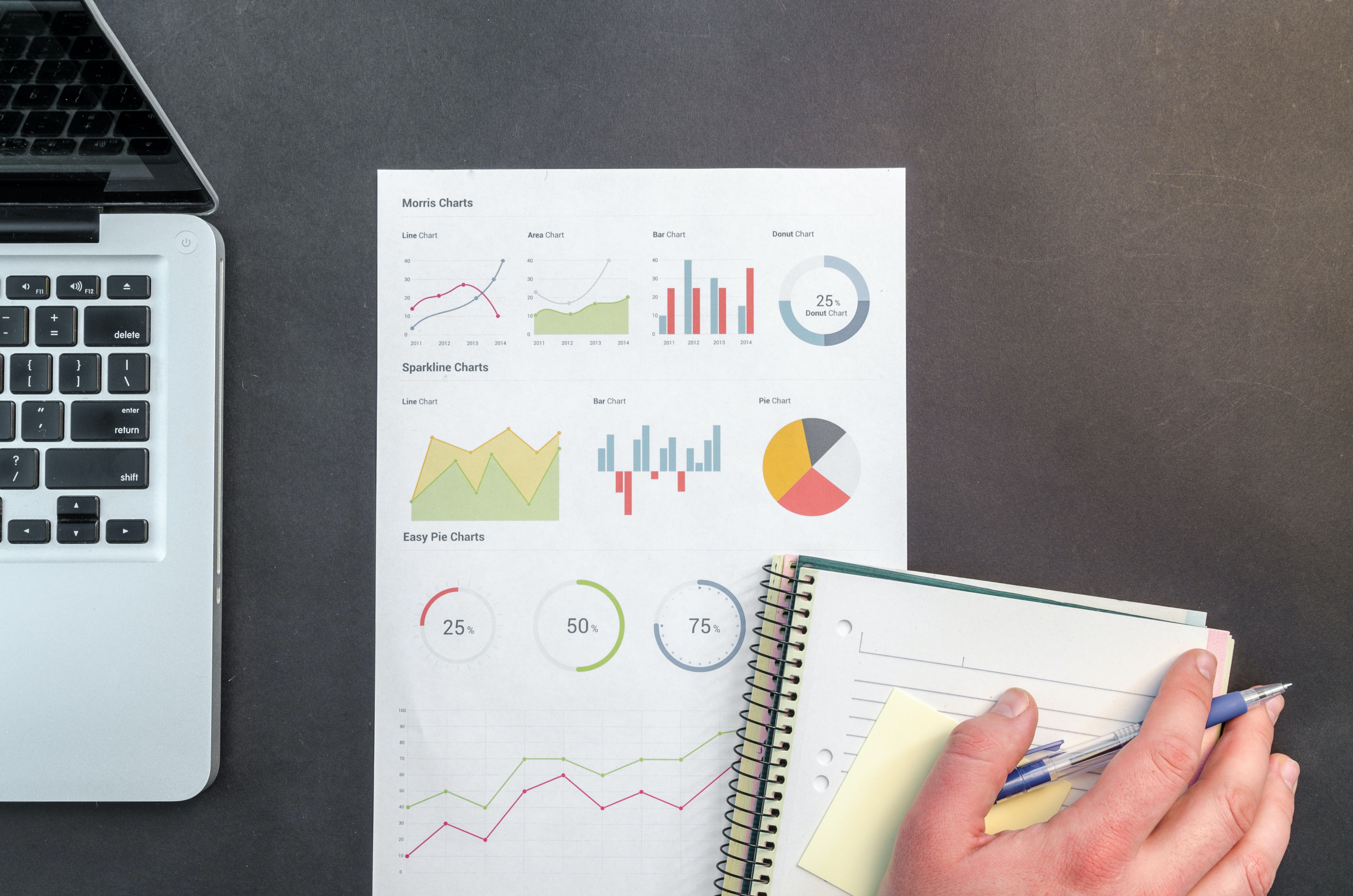 Start growing your fashion brand from scratch
If you join Epiprodux now, you can start your fashion brand with tactics and practical steps to develop your concepts from scratch, even if you have a low budget. Join Epiprodux if you want to elevate your clothing brand to the next level.