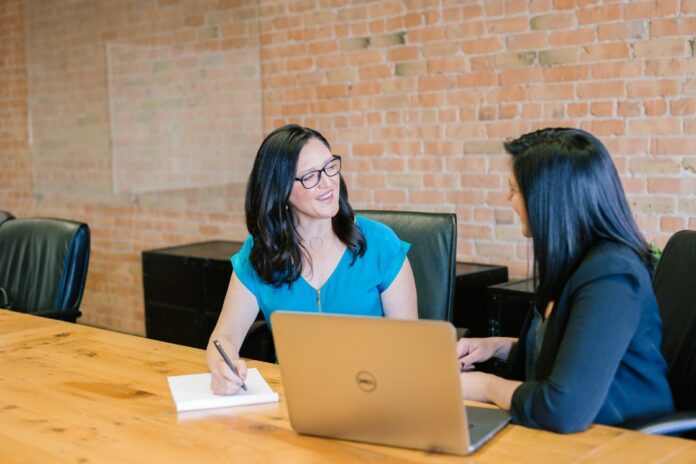 Adding new products to your online store without market research is always a risk. You have to be sure that your target audience has a reason to look for, purchase, and recommend any fresh additions to your catalog.
A comprehensive testing process is vital to gather the most beneficial insights and build a valuable product. And that's where the product validation process comes in. Two of the most effective methods are surveys and interviews.
What does product validation mean? Why does product validation matter? And how can you create an effective process for surveys and interviews? How do you know when a product is validated?
Read on to find the answers to these and other vital questions — and implement a product validation process that helps you deliver goods your target users want.
What is Product Validation?
The eCommerce industry is incredibly competitive, and consumers can find virtually anything they may need online. That means it can be more challenging for businesses to find valuable ideas for products that meet unfulfilled demand.
The issue must be so common that enough consumers will buy your product and generate ROI. But working on product validation helps you determine if your new idea addresses consumer pain points and offers a solution that people need so much they're willing to pay for it. The main aim is to define the customer's problem and understand what you can offer to make their life easier.
The way eCommerce websites validate a new product depends on the product, the target audience, and the demand. Broadly, this falls into three categories:
Branded products: If you would like to sell big brands online, you need to find a product with significant demand. You need to test for a big market and research the competitive landscape.
Unbranded products: If you want to sell unbranded products, you need to test that customers are willing to buy the product and how big the market is.
New products: If you would like to build and sell a unique product, you need to test customer interest in your product.
Why Do You Need to Validate Your Product Ideas?
You'll spend your money and time more wisely when you test your product to confirm its necessity. Investing significant amounts of both into a product that nobody (or too few) needs could leave you without the resources to channel into better products down the line. The product validation process empowers you with the information to answer critical questions like:
What market am I building a product for?
What's the scale of that market?
What difficulties do the customers experience in this market?
What product could you offer to fix an issue?
Would people be prepared to pay for your product?
How much would people be willing to pay for the item?
Would you be likely to achieve enough ROI to justify building and selling the product?
Why Should You Use Surveys and Interviews for Product Validation?
Reduce the Risks of Assumption-Led Product Development
Making new products to sell online involves creating and testing assumptions. You assume that you know what problems people face, what options they already have to solve said problems, and how your product will help them do it better.
But assumptions aren't enough to launch a successful item. Some of them will be slightly inaccurate, others may be wrong, and a few could be right on the money.
But asking your target users questions about specific issues and products directly as part of the validation of your product will reduce your risk of being wrong. And it'll help you bring the right solution to your buyers.
Learn More About Your Audience and Identify New Opportunities
Another benefit of surveys and interviews to validate a product is that it encourages you to connect with your target audience and learn more about them. Developing a deeper insight into your users helps you identify new opportunities that you may have missed otherwise.
Your research could inspire fresh ideas that spin off into valuable new products that meet an unfulfilled need.
Make Changes to Refine Your Product Sooner in the Process
You may realize that your initial thoughts about demand and customer pain points are incorrect early into your product development process. By understanding your audience feedback, you'll be able to make the necessary adjustments sooner rather than after the money has been spent and your product is almost built.
What Do You Need to Do Before Conducting Surveys and Interviews?
Decide what aspects of your product need to be validated before you start speaking to consumers. You might already have good reason to believe that there's an audience for your product or that your planned price is good enough to compete. But still, ask questions about these and other critical aspects of the product during your validation process. Significant factors to focus on include:
Design: Does it have visual appeal? Is the product practical to use? Have you added too many elements for aesthetics rather than functionality? 
USP: Does your product have a clear USP, or is it just like many other goods on the market? A strong USP maximizes your product's appeal and helps you gain a competitive edge.
Features: Does the product include all the features a user would be looking for? Is it capable of solving their problem independently, or would it need to be used with others?
Price points: Is your product affordable for your target audience, or will users find another way to solve their problem at a fairer price?
Target market: Do you understand who you're aiming for with your product?
Who Should You Survey and Interview to Validate a Product?
Your assumptions and current understanding of your target audience will help you initially find the right people to interview. For example, you could invite customers on your mailing list to complete a survey about a product that may interest them. Ideally, their purchase history will suggest that your new idea will be relevant to their needs.
Another option is to use focus groups. These involve a small number of people (often between five and ten) from the same or similar demographics. Interview them about the price, the visual appeal, and other vital aspects of the product. You can discuss their thoughts to understand better how a broader audience would react.
Both approaches will help you define your target users more clearly. You'll then be able to survey and interview a more specific range of people who would most likely consider purchasing the product.
How Should You Design Your Process for Survey and Interviews?
Surveys
Surveys should be brief and straightforward. Make surveys convenient for respondents to fill in: provide instructions on filling in different sections if necessary, and help them understand what sort of response you're looking for (e.g., "tell us about a time when …"). Recipients may back out if you send them a seemingly endless set of questions requiring in-depth answers.
Choose your survey questions carefully to get the insights you need without tedious or confusing respondents. A thank-you message and entry into a giveaway will leave them with a positive impression of your company. And be appreciative of the time and effort they invest in completing your survey. That could lead them to buy from you in the future.
Interviews
In-person interviews can be longer and more detailed than surveys. They give you a chance to interact with potential buyers and enjoy a two-sided conversation to gather more feedback. Here are some critical factors to consider:
Ask open-ended questions: Avoid questions that prompt a "yes" or "no" response. Get interviewees to open up about their feelings toward the product by asking, "what do you think of it?", "how do you think we can improve it?" and "what changes would you make to the product if you had the chance?".
Let interviewees speak without interruption: You might have a burning desire to ask the interviewee to elaborate on a point they just made but let them finish their current response first. Then ask a follow-up question to delve deeper.
Record interviews and take notes: Get the interviewee's permission to record your conversation for future reference, as well as taking notes.
Show gratitude for the interviewee's time: Be polite throughout the interaction. Make interviewees feel valued to ensure they're happy to provide you with honest, considered responses.
How eCommerce Brands Use Surveys to Validate Products
ASOS
Let's take a real-world example, ASOS. In 2020, the fashion giant reported revenue of nearly €4 billion. And, guess what — the highly successful online brand uses a simple survey to understand its customer feedback and validate products.
Take this simple email survey, for example. It arrives immediately after you've received your order, and it makes it easy for you to provide feedback. All you need to do is click a star rating and add an optional review.
Amazon
Amazon is built upon pleasing its customers, so it's no surprise that surveys are a large part of its product validation strategy. This simple survey shows how you can break customer feedback down and get insights into a specific feature.
While this strategy works best if you have a large customer base, the key takeaway is that you don't need each customer multiple questions. Keep it quick and straightforward to ensure you get helpful feedback on a specific feature; you'll increase your chance of getting responses, and also you'll generate higher quality responses.
How Can You Collate and Report Results?
Collating and reporting results can appear complex if you gather a vast amount of research through surveys and interviews. Categorize them based on various criteria to make your analysis easier. For example, you may want to filter results based on participants':
Geographic location
Age
Occupation
History with your business (existing customer or not)
Income
Organizing results into clear segments can help you develop a more structured insight into your product and its potential impact on your audience. You can identify which personality or lifestyle traits relate to specific types of responses (e.g., positive or negative).
Conclusion: How to Validate Your Product Idea
When you validate a product idea through surveys and interviews, you reduce the risk of wasted time and money, create a product that customers need, and identify the most critical aspects by interacting with your audience directly.
EpiProdux makes it simple to validate your products with surveys and interviews. We offer ready-made surveys for your product testing and concept validation. Use EpiProdux to plan your experiments and get the correct conclusions out of your data. Easily collaborate on investigations with your team, mentors, agencies, and freelancers.
You can make it easier to research by using a platform like EpiProdux. This helps you learn more about your target audience and market and determine the profitability you can expect to achieve with a new product. You can also analyze and test feature values of your products based on specific pain points.  Want to try it for yourself? To find out how EpiProdux works for free, take advantage of a complimentary demo today!