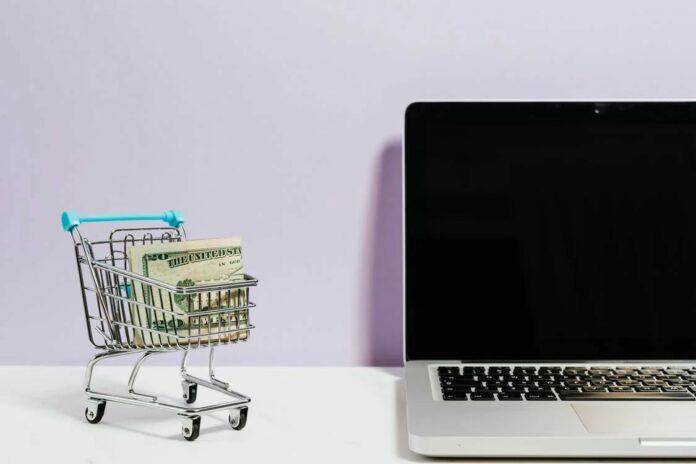 Cart abandonment is a constant issue for global eCommerce businesses, costing $18 billion annually. Companies invest in attracting prospects, generating leads, and guiding customers to the point of purchase with high-quality content and ads — only for a would-be buyer to back out at the last moment.
Fortunately, eCommerce brands can reduce cart abandonment rates and secure more sales through various techniques, including RFM-based customer segmentation.
What does that mean? How does it work? And how does it fit into your customer segmentation strategies?
In this post, we'll take a deep dive into RFM segmentation for customer in the eCommerce space to help you try it for yourself.
What is RFM and RFM Analysis?
RFM means Recency, Frequency, and Monetary Value. It's a strategy for developing a better understanding of your customers based on those three factors.
The aim of RFM analysis is to accurately predict which shoppers are likely to purchase from your site again and help you identify your most valuable customers.
You can then segment buyers based on their relationship with your business, such as those who have purchased from you and will again vs. those at risk of switching to another provider.
It's believed that the concept of RFM emerged from an article titled "Optimal Selection for Direct Mail" by Jan Roelf Bult and Tom Wansbeek, published in an edition of Marketing Science from 1995. Countless businesses have incorporated elements of this into their marketing methodologies since.
Here's a closer look at each factor:
Recency
This relates to how recently a customer purchased from your eCommerce site (as you no doubt guessed). Buyers who have completed a transaction on your site recently are far more likely to have your company at the forefront of their minds when they need to purchase the same or similar items again than those who buy from you less often.
You can use your knowledge of a customer's recent purchases to remind them about similar products available in your catalog, such as those that perform a similar purpose or come from the same brand.
Here's how Amazon uses Recency to encourage you to make another purchase:
Frequency
Frequency refers to how often a customer purchases from your eCommerce website. Various factors can affect the frequency of a shopper's buying habits, such as the lifespan of a particular item, the cost, and its availability.
For example, customers who invest in a high-end gadget are highly unlikely to need to buy another within another few months or even years. But you may prompt them to purchase accessories or complementary items, such as headphones or a portable charger.
Monetary Value
You need to work out who your high value customers are. This applies to the amount that a customer spends on their purchases from your eCommerce store.
It's natural for decision-makers to push marketing teams to focus on buyers who spend the most money during transactions, undervaluing those who spend less but still purchase from their brand more frequently and consistently.
In other words, you need to take into account the customer lifetime value. One shopper could buy one of the most expensive products in a business's catalog but bring in less revenue over the following two years than a buyer who purchases dozens of low-cost items within the same period.
By considering customer lifetime value, you can work out your best customers, your high value customers and your most loyal customers.
How Can You Calculate RFM Scores?
Calculating RFM scores is more straightforward than you might expect.
Start by gathering the following customer data:
The date of their most recent purchase
The number of transactions they completed within a set timeframe (typically one year, but this can vary)
Total sales for the customer
You can implement a ranking system for customers across Recency, Frequency, and Monetary Value. This helps you create clear segments, identify your most and least loyal customers, and determine effective marketing techniques to secure their repeat business.
Create a List
Create a list for each of the three factors and place customers in order of their value. For example, customers who purchased from you most recently would rank top of the Recency table (high Recency score), while those that buy from you regularly would be highest on the Frequency table (high Frequency score).
Score Customers
You can structure a scoring system for customers within specific areas. Those who completed transactions within the past day may be assigned a "10", those in the past week a "9", those in the past two weeks an "8", and so on. You can apply this type of scoring system to both Frequency and Monetary Value, too, as you see fit.
Assign RFM Score
Ultimately, the aim is to assign each customer an overall RFM score based on the average of their stats.
Those who have recently purchased from your eCommerce business do so frequently and spend the most will have the highest scores.
Create Customer Segments
You can then start segmenting your customers to develop a personalization strategy and start reducing cart abandonment.
RFM Analysis and Customer Segmentation
You need to create customer segments. To do so, take your RFM scores and separate customers into multiple groups. For example, you could place buyers with the top 20% of scores in one segment, the next 20% in another, and so on. This would give you five audience groups to work with.
Now, it's time to analyze each customer segment and understand how they're different. You might ask:
What types of products do they buy most often?
How much do they tend to spend each time?
Do they take advantage of discounts or promotions?
Do they spend more to qualify for free shipping?
Customers' Shopping Decisions
Think about the factors that influence customers' shopping decisions, such as:
Geographic location
Income
Lifestyle
Occupation
Marital status
Children
Interests
Cultural/religious beliefs
Analyzing your audience demographics will help you build a more comprehensive understanding of your customers and their shopping habits on your site.
Your best customers will be in your "Champions" group: they may respond well to rewards that motivate them to stay loyal and could recommend your company to others if they're consistently satisfied with the level of experience you provide.
Customers in the "At Risk" segment may not have purchased from your brand for a long time and be likely to take their business elsewhere. Reminder emails and tailored offers can help to lure them back to your store.
You can offer greater personalization when you know who your customers are, what motivates them, what problems they need to solve, and how much those within each segment are likely to spend.
How Does RFM Affect Cart Abandonment Tactics?
One of the main reasons why RFM analysis can help eCommerce businesses like yours improve your cart abandonment strategy is that it enables you to deliver a more tailored experience to suit diverse customer goals or tastes.
Why does that matter?
Because personalized recommendations or promotions help customers feel valued, help them find what they're looking for sooner, and create a more streamlined browsing experience.
And personalization has been shown to achieve tangible results for businesses.
More than 90% of consumers are more likely to purchase products from businesses that recognize and remember them well enough to offer relevant recommendations
83% of consumers will share their data to ensure a personalized experience
Almost half of consumers have abandoned a site because it was "poorly curated."
67% of consumers want brands to tweak content according to their current context automatically
42% of consumers become annoyed when content isn't personalized
66% of consumers who find content to be non-personalized, poorly designed, or not optimized to suit their devices would be unlikely to make a purchase
Creating a personalized experience tailored to your customers can help you provide recommendations and offers that genuinely engage their interests. You'll increase their likelihood that they'll buy the goods in their cart instead of abandoning them.
Another tactic to reduce cart abandonment is implementing a reward scheme that incentivizes customers to shop more frequently and spend more. You can offer different perks, such as discounts on specific products, free shipping, or entry into giveaways.
More than 70% of consumers prefer companies that provide rewards, and 56% stay loyal to those brands that "get them." Implementing a more personalized approach and rewarding customers for their loyalty can increase retention.
And as 28% of carts are abandoned because of unexpected shipping prices and 23% due to a need to create new user accounts, providing free or discounted shipping and offering reward schemes can cut down on the likelihood of cart abandonment.
Use your customer research to create the most enticing promotions and deals for each segment to increase the likelihood that they'll complete transactions without abandoning their cart.
The Benefits of Customer RFM Based Segmentation in eCommerce
Using RFM analysis to segment customers empowers eCommerce businesses to understand their audience, offer a personalized experience, increase retention, and reduce the risk of abandoned carts.
And it's easy to perform analysis in Excel or Google Sheets from almost any device — but you can make RFM analysis and customer segmentation much simpler with EpiProdux.
This is the easiest way for eCommerce brands to segment customers, deliver the right products to the right buyers, and prioritize the essential website features to increase revenue.
How does it work? Try EpiProdux for free today to find out!