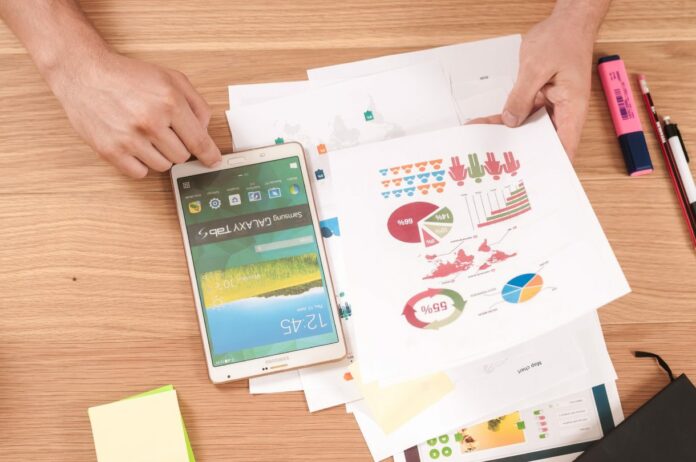 As a business, you are already familiar with the concept of customer segmentation. Customer segmentation means splitting your target market into definable, accessible, and profitable parts to tailor your product or pricing according to segmentation variables like their unique needs, desires, and willingness to pay.
Segmenting your customers without conducting a customer segmentation analysis is ineffective. You need to regularly analyze your customer's segmentation to optimize and focus on the best performers.
What Is Customer Segmentation Analysis?
Customer segmentation analysis reviews how each of your customer segments is performing. Without this analysis, businesses cannot identify problems, make improvements, or verify whether campaigns deliver the desired result.
Segmentation can drive customer loyalty and extend the customer lifetime value, and your customer segmentation efforts can have a significant impact on your bottom line.
Different Types of Customer Segmentation Models
Demographic Customer Segmentation
Customers are grouped by characteristics like age, gender, income, or education.
Take Saga Holidays for example. They sell holidays to over 50s and their website and marketing collateral clearly reflect this segmentation.
The images are relaxed and serene, with people in the target audience's age range. Likewise, the website focuses on items relevant to this age group like door-to-door pickup, insurance, and peace of mind.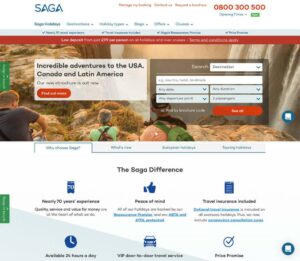 Geographic Customer Segmentation
Grouping customers by their country, region, state, or city is called geographic segmentation. A customer in the sunnier southern West Coast will shop for different items than one based in New York City in autumn.
Psychographic Customer Segmentation
Psychographics are usually determined through questionnaires or behavioral analysis. This method groups customers according to their personality, attitudes, values, interests, or other behaviors.
Some customers will only buy items on sale or when they believe they've found a good deal, others only want the latest and greatest products and are willing to pay a premium for them.
Technographic Customer Segmentation
Often seen in digital marketing, technographic characteristics include whether a shopper browses using their mobile phone, desktop, app, or tablet. This can guide your marketing efforts and digital spending.
Behavioral Customer Segmentation
Behavioral segmentation looks at tendencies, frequent actions, habits, features, or product use. Some customers will check into an eCommerce daily; others loathe online shopping and will only log in during the holidays when they are pinched for time.
Needs-Based Customer Segmentation
This groups customers according to their must-haves and needs. Some customers will pre-order the latest video games no matter the cost; others are happy for prices to drop.
Value-Based Customer Segmentation
Value-based segments are formed by looking at the economic value of different groups. Some customers can and are willing to pay top dollar if a business meets their needs. Others are more price sensitive. Knowing the difference can guide your pricing strategies.
Why You Should Run a Customer Segmentation Analysis
Customer segmentation analysis allows companies to address customers effectively. Some of the benefits of creating defined segments include:
The Ability to Focus on Best-Performing Segments
Once a business becomes aware of which of their segments convert the best and spend the most, they can focus their efforts on upselling and nurturing them. You can use the insights to create ads tailored to your high-value customers' needs.
Improve Your Customer Service Delivery for High-Value Clients
Customer segmentation and analysis help you determine which customers add the most value to your business and allows you to serve them better.
Let's say you discover that the American Hispanic market responds much better to your product than any other demographic. You could launch a Spanish language version of your site or marketing materials.
Build Your Product According to NPS/CSAT
The analysis goes beyond customer profiles. You can use NPS or CSAT scores to identify your most or least satisfied customers and determine what it is that appeals to them. This will allow you to make improvements to your product or service guided by real insights.
Because these customers are already brand promoters, you can use their collective knowledge and networks to convert even more customers to your brand.
Reduce Churning Customer Base and Revive Underperforming Segments
Churn is inevitable. If you serve a customer segment with a high churn rate, you can stop putting your marketing dollars behind targeting them. Customer segmentation will also help you realize which customers to avoid in the first place.
Similarly, you might find a few segments that aren't meeting expectations as well as they used to. You can change your messaging, up your ad spend, or use other strategies that can revive your failing segments. By conducting analysis, you can find out what the pain points are and what appeals to your promoters to improve your conversion campaigns.
Sub-Segmentation for a Better Experience
Many brands have several large segments they are serving. If this is true for you, are you sure you can't segment customers even further to suit their needs better? Perhaps you have lots of small customer segments that respond to similar messages that can be combined to reduce creative and marketing spend. Adjust customer segmentation for maximum effect.
In general, your customer segment should be big enough to impact your revenue but small enough for you to personalize your campaigns to them.
Validate Your Customers with Surveys
In the digital age, it's possible to obtain as much information as you want about your customers. If you realize that you have information gaps, you can conduct useful surveys personalized to your customer to find out whatever you need to know.
Regular customer success surveys show customers that you care while providing helpful insight that you can use to improve your product or service.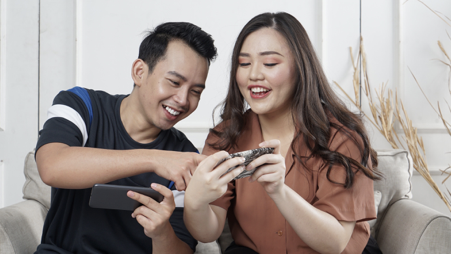 Set Up Audiences
You can use customer groups to set up audiences in Google Analytics. An eCommerce store might create a segment of users that visit their menswear page. They would then target that segment with ads for the latest men's fashions.
You can create:
a subset of users (e.g., people that have purchased from you or add items to the shopping cart but didn't check out)
a subset of sessions (e.g., all people that have viewed and responded to a specific marketing campaign)
a subset of hits (e.g., all hits in which revenue was higher than a set amount)
How Do You Conduct a Customer Segmentation Analysis Effectively?
Determine Your Goals
Decide why you want to segment customers. Would you like to learn more about your customers? Serve them better? Identify new opportunities for expansion or product lines? Customer data can drive your marketing strategies in a meaningful way, but you need to know the questions to ask and answer.
As soon as you know which results you are looking for, you can tailor your strategy in a way that can help you accomplish those goals.
Bear in mind that your segmentation analysis and goals will be unique according to your business type, size, industry, and customer characteristics. You may also choose to focus on assisting one department (e.g., your marketing team) or multiple business units (e.g., procurement, marketing, sales).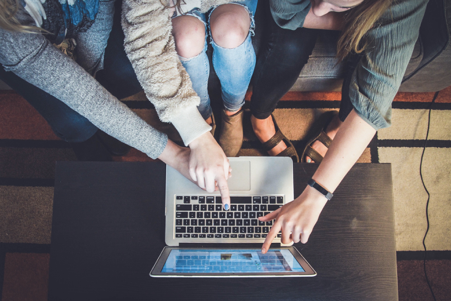 List Your Customer Segments
This can be tricky to execute. Decide whether you want to segment based on users with high retention, low acquisition costs, or high average order value. If necessary, use customer analytics tools to organize and segment your existing customers or audiences.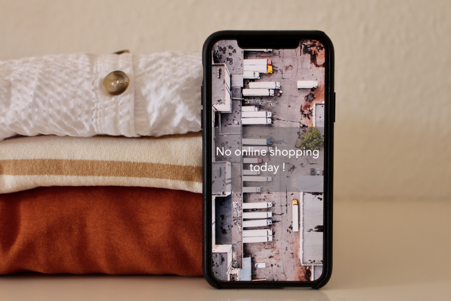 Validate Your Segments
Use surveys to find the user segments with the most potential. Find about more about their habits, needs, problems, and their perspective about your products. You can use the customer data you receive to create solutions that fit their needs.
Start Targeting
Once you've created your segments and validated their needs, determine how you will target your customer base with content, sales drives, marketing, and ads. Target segments according to your findings
Adjust
Keep gathering feedback from customers to segment them more effectively. You can delve deeper to find out how they use products after purchase, their habits, and what appeals to them.
A single analysis isn't sufficient for segmentation. Remember that your customers and their buying behavior will keep shifting over time. Stay curious and keep analyzing your customer base and reorganizing to make the most out of your data.
Segmentation Mistakes to Avoid
Marketers don't always get it right when it comes to segmenting their customer base. Make sure that you avoid the common pitfalls of conducting customer segmentation.
Making Your Segments Too Small
If your segments are too small, it becomes far too expensive to target the various segments. They will also be less accurate and more difficult to manage.
Ensure that your segments are statistically relevant enough to gain real insights and make strategic decisions when they conduct a customer segmentation analysis.
Not Doing Regular Customer Segmentation
Keep your eye on the prize – in this case, the ROI. If your customer segmentation strategy isn't working anymore, you need to shift things around. Your goal is to find the most valuable segment and to learn what makes them tick.
Not Looking For New Personas
Your customers will keep evolving. Find your new segments and new potential customers and develop along with the market and their shifting needs. Customer loyalty won't last if you are out of touch with their needs
Summing Up: Market Segmentation Process and Analysis
If you need help with your customer segmentation and analysis, speak to EpiProdux. EpiProdux can assist you through the entire customer segmentation process. They will help you analyze your products and brands and validate new features with your customer segments.
EpiProdux is your eCommerce secret weapon. Conduct customer segmentation research, market research list, and formulate a customer segmentation strategy that will maximize your profits.
Try it for free today