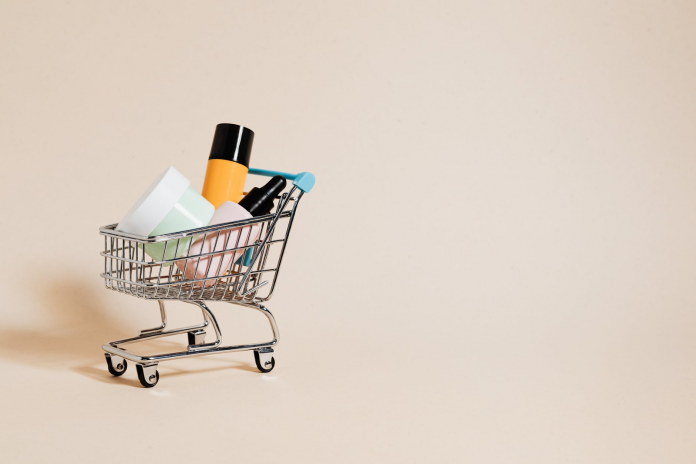 As a cosmetics business owner, your customers are your very foundation. If you deliver your customers the right products for their specific needs at exactly the right time, you will enjoy consistent commercial growth.
While many industries suffered during the early phases of the COVID-19 pandemic, the beauty sector saw a 20 to 30% rise in online spending. This boost was most likely caused by shoppers wanting to feel good during times of isolation.
As the world continues to open up and people across the globe settle into a state of 'new normal', the cosmetics industry is set to thrive, with a CAGR increase of 5.3% (a predicted market value of $463.5 billion) by 2027. And, if you're an online cosmetics business owner, now's the time to gain your market share.
To accelerate your business growth and push yourself ahead of the competition, taking measures to boost your cosmetics business's average order (AOV) is the way forward.
But, what is average order value, and why does it matter? Here we consider the role of average order value in eCommerce and consider how to increase your cosmetics business's AOV.
Average Order Value (AOV): A Practical Explanation
Average order value (AOV) offers a clear insight into how much each of your customers spends when making a purchase from your cosmetics business, on average.
Expressed as a number, the average order value is calculated based on your customer's purchases or orders over a specific timeframe (usually monthly, quarterly or annually).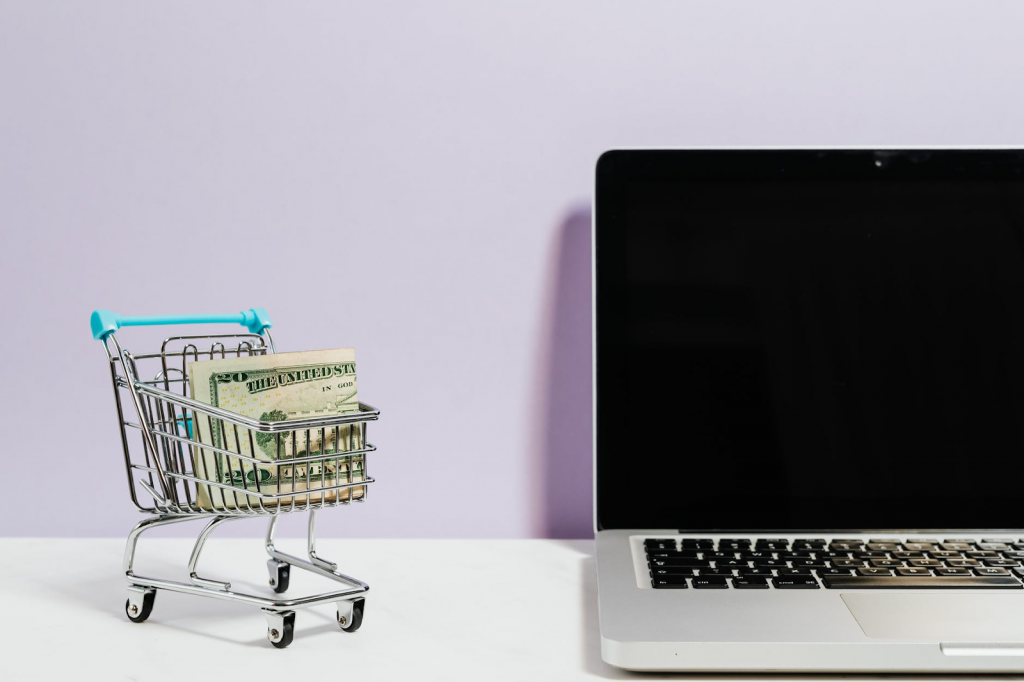 AOV is valuable to an online cosmetics store because it's a metric that highlights your highest as well as lowest value customer segments. It's also relatively simple to calculate.
By understanding which customer segments are your strongest or weakest, you can develop targeted campaigns or communications to serve personalized product recommendations to your audience, using the channels or touchpoints where they're most likely to engage. 
Also, by monitoring your cosmetics brand's AOV, you can increase your marketing ROI. The higher your AOV, the more the business is getting from each customer—which means that your customer acquisition efforts are effective.
You can also highlight products on your online store's landing pages that are likely to attract your target customers, earning more revenue and increasing your average order value as a result.
How to Work Out Your Average Order Value
Before looking at how to calculate order value, let's look at a quick cosmetics-based eCommerce example:
If your organic makeup store's monthly revenue for June is $4,000 split between 100 orders, your AOV is $40. 
Based on this notion, your consumers spend an average of $40 on a single makeup order. You can use this data to set a benchmark and make your sales and marketing initiatives offer enough consistent income to the business.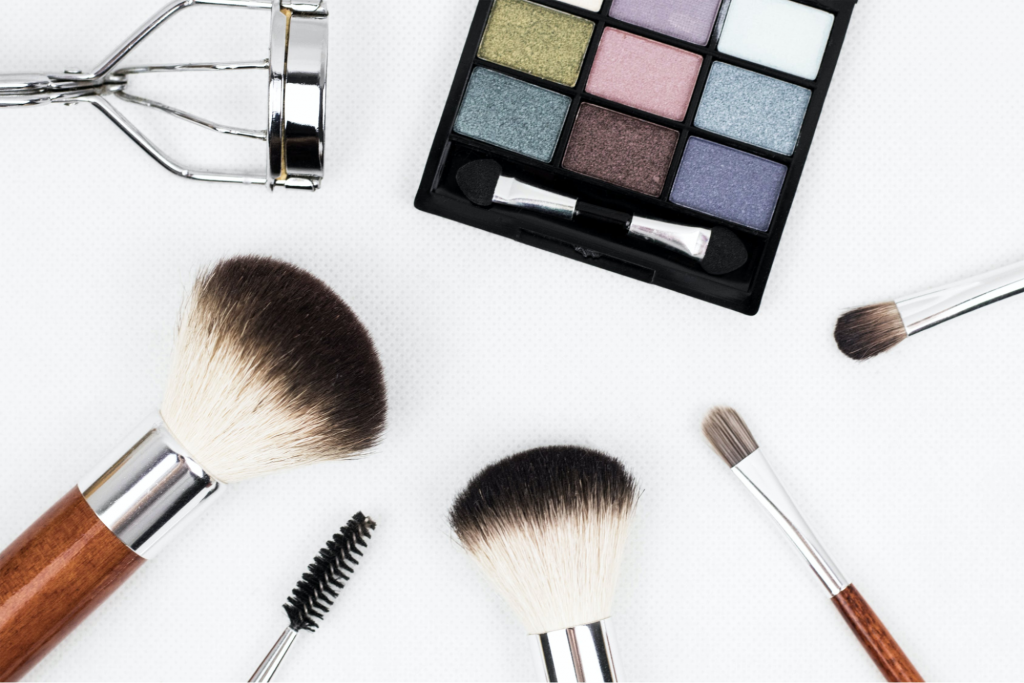 To calculate average order value, you add up your total revenue for your desired timeframe (weekly, monthly, quarterly or annually) and divide it by the overall number of orders.
It's a swift and insightful way to arrive at the general value your customers bring to your cosmetics business, based on their perceived value of your products, branding, and the level of customer experience (CX) you offer.
Why is Average Order Value Important to Your Online Cosmetics Business?
For a cosmetics-based eCommerce store or business, the average order value is an invaluable top-line method of measuring your ongoing success based on strategies such as:
Cosmetics product pricing

The promotion and merchandising of your products & offers

Your brand marketing campaigns and consumer communications
As the three primary pillars of constant commercial growth, calculating your AOV regularly is more than advised. Another big perk of calculating average order value is that it will help you set your sales and marketing budgets accurately.
Boosting your return on investment (ROI)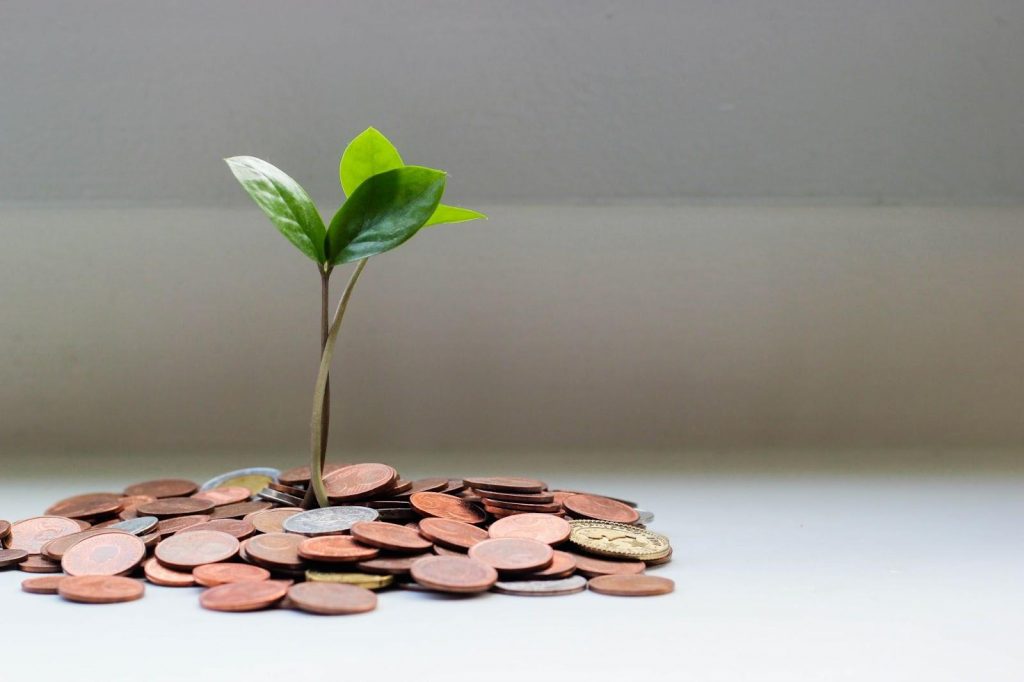 If you understand your cosmetics business's average order value for a given period, you can make sales and marketing-centric investments that will offer a healthy return on investment (ROI), rather than draining your budgets on campaigns, communications or channels that are likely to attract little interest or engagement.
Identifying customer behavior
Another value-driven benefit of tracking your AOV is that it can give you a greater understanding of consumer buying patterns.
For instance, if you sell three makeup sets priced at $15, $21, and $29 with an AOV of $19—this suggests two main trends concerning your consumers' behavior:
People aren't buying multiple items

The low-end makeup represents the lion's share of sales
With this knowledge at hand, you could place more focus on the mid to higher value sets, creating marketing campaigns to promote them to a specific target audience. You could also further boost your low end items' AOV by suggesting complementary product add ons (which we will cover in due course).
Increase Average Order Value in Cosmetics: Essential Strategies
As a rewarding but competitive eCommerce market sector, cosmetics brands need to adopt a cohesive mix of strategies to stand out from the crowd and meet the needs of your audience head-on.
Investing in strategies that will increase your cosmetic brand's average order value will not only ensure you offer your audience more personal value, but you will earn a consistent flow of healthy profits.
Boosting your AOV is one of the best ways to ensure a constant growth rate in the cosmetics industry.
Here, we're going to explore a mix of valuable average order value-boosting strategies—including:
Offer free shipping

Leverage cross and upselling

Add to your returns policy

Launch a program for loyal customers

Conduct regular A/B testing
Provide Free Shipping
One of the easiest yet powerful ways of lifting your AOV is by offering free shipping to your customers.
You can either inflate your retail prices a little to offset the cost or absorb the slightly reduced margins based on the idea that your free shipping incentive will inspire a healthy portion of your customers to buy either multiple items or higher value products.
Another savvy AOV-boosting approach is to set a minimum free shipping threshold for free shipping. Presented with a free shipping threshold (a minimum purchase of $40, for instance), many of your customers will make an additional purchase to avoid delivery costs, driving up your average order value in the process.
Did you know? 65% of online shoppers check a free shipping threshold before adding items to their carts—so it's an AOV-raising tactic worth considering.
Leverage Cross & Upselling
Repeat customers are more likely to make impulse purchases than first-time customers. 
Plus, as cosmetics items fall under the umbrella of health & beauty, many makeup, perfume, or skincare customers are open to product suggestions or recommendations that will boost their personal appeal or appearance—cue cross and upselling.
Both cross and upselling are AOV-increasing. eCommerce tactics are based on sharing personalized product or service recommendations to various segments of your audience or peppering opportunities to upgrade or purchase add-ons to the sales journey.
Cross-Selling for Your Online Store

Cross-selling focuses on serving your customers products or add-on prompts relevant to the cosmetics item they're looking to purchase—as illustrated by the above example.  Here are some tips to help you maximize your cross-selling efforts:
Incentivize your customers by telling them how much money they will save by adding complementary products to their basket. If a customer is in the process of buying an anti-wrinkle night cream, you can suggest the complementary day cream and an organic face mask—explaining that they will save a total of 15% by committing to all three.
Trial cross-selling and upselling strategies across various channels including your online store, marketing emails and most active social media channels.

Offer especially curated cosmetic product bundles of products (hampers and themed sets are likely to work incredibly well around Valentine's Day and the Holiday Season) that provide personal value. If you're looking to capture the attention of Christmas partygoers, for instance, you could curate a sleek seasonal bundle that adds an eyeliner, foundation, and lipstick to your brand new range of miniature makeup bags.
Upselling for Your Online Store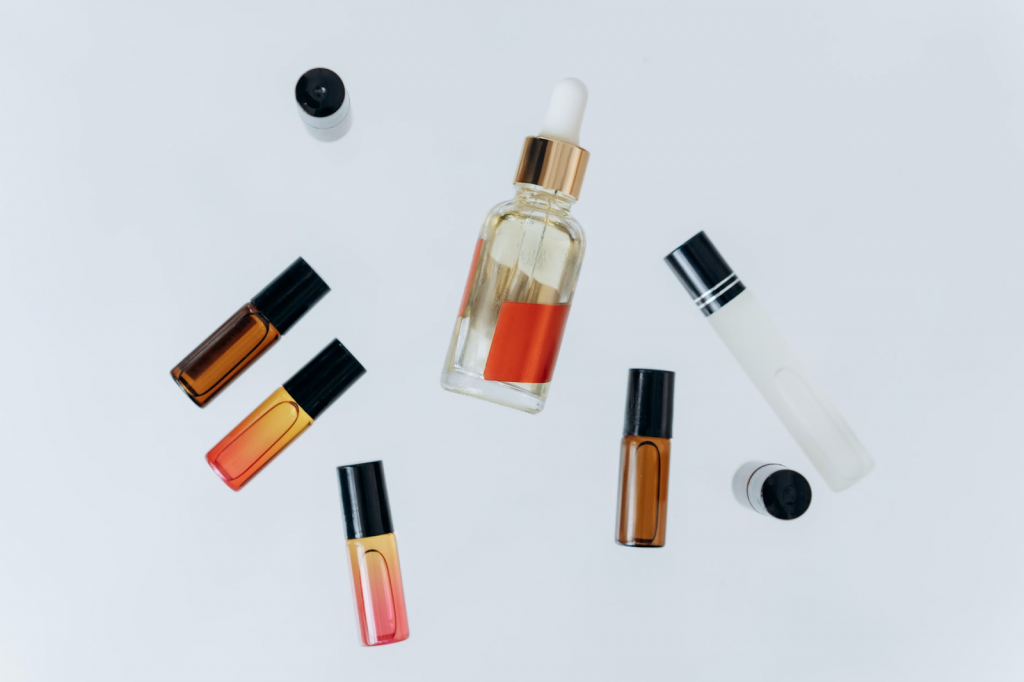 Upselling is a tactic based on presenting your customers an upgraded, more expensive version of the existing item they're looking to buy. Here are some proven tips to help you maximize your upselling efforts:
Incentivize your customers to upgrade to an upgraded item by offering an incentive like free shipping or a small complimentary item relevant to their purchase.

Feature other upgrade items on your checkout page, outlining outlines their specific USPs (the reasons to upgrade), coupled with a call to action button for each ('Upgrade' or 'Buy now', for instance) option.

 Apply a small discount to the upgraded item recommendation in question to offer your consumers a perceived level of value. E.g. "You can make your eyes look more youthful as well as exfoliate your facial skin for just $10 extra when you buy this product upgrade discount."
With such an eclectic range of cosmetics products to offer your consumers, there is lots of upselling potential here. Cosmetics buyer guides are another powerful way to upsell your products.
For example, you can create a guide around the 'best concealers on the market as recommended by experts', and highlight the cons of each product, suggesting a higher value item from your range as the solution. A value-driven approach that will boost your search engine rankings, improve consumer engagement, and increase your AOV.
Volume Discounting
Offering your consumer's volume discounts is a practical way of increasing AOV for your cosmetic store. It's another means of cross-selling.
Giving people the option to buy a larger number of items at a discounted price, you will see your average order value rise over time.
One of the most effective ways of rolling out volume discounts with a tiering system. You can offer a different level of discount depending on the number of items purchased. Your tier-based volume discount off  may look something like this:
Biodegradable nail polish remover pads: Buy two packs for a 5% saving.

Biodegradable nail polish remover pads: Buy three packs for a 10% saving. 

Biodegradable nail polish remover pads: Buy five for  15% saving.
This level of perceived value works well, and as long as you consider your margins in advance— setting your discounts accordingly—this clever tactic will help you grow your AOV.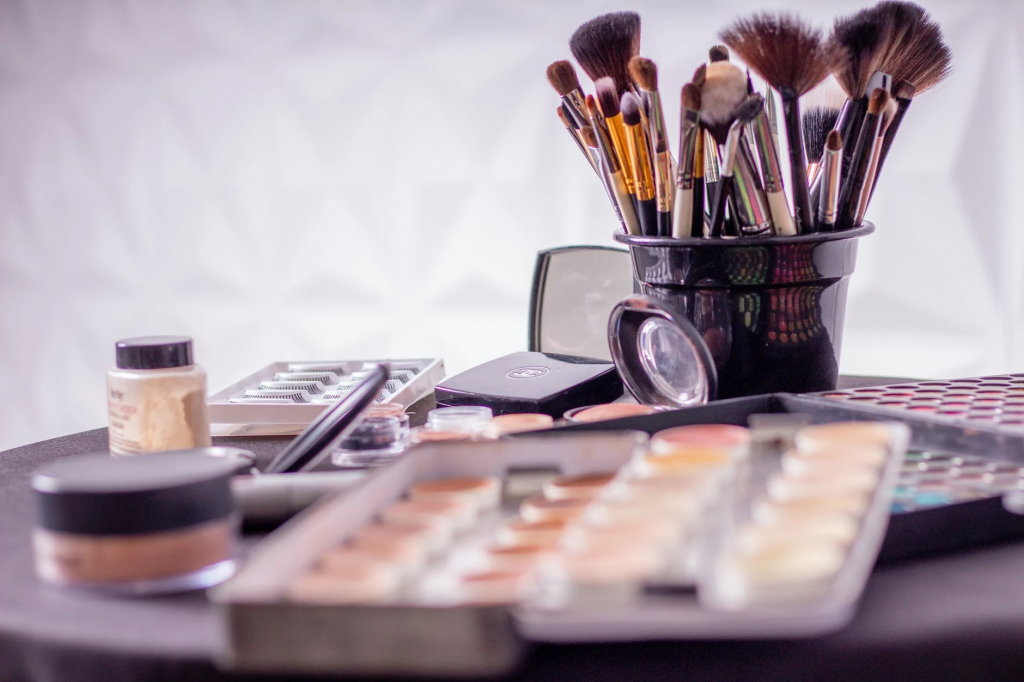 Add To Your Returns Policy
Believe it or not, your returns policy can help you to build customer trust and boost your average dollar amount per order. Just a tweak or extra sentence will help towards boosting your brand's average order value. Allow us to explain:
A simple addition to your policy's copy (highlighted to make it stand out) empowering your customers to send their items back without hassle if they're unhappy will inspire confidence in your cosmetics brand, build trust, and help increase your AOV further.
Launch a Customer Loyalty Program
 69% of consumers choose brands based on where they can earn loyalty points or incentives.
While this may be a slightly more demanding tactic, by investing time and resources into a simple customer loyalty scheme, you will see a sustainable rise in your cosmetics store's AOV.
Repeat customers are more economically viable to eCommerce businesses, and loyalty programs will empower you to deliver exclusive deals, discounts, personalized and content to your consumers, increasing your average order value in the process.
Lancôme, for example, offers its customers an Elite Rewards program that offers traditional loyalty rewards as well as points for being a brand advocate or engaging on its loyalty platform.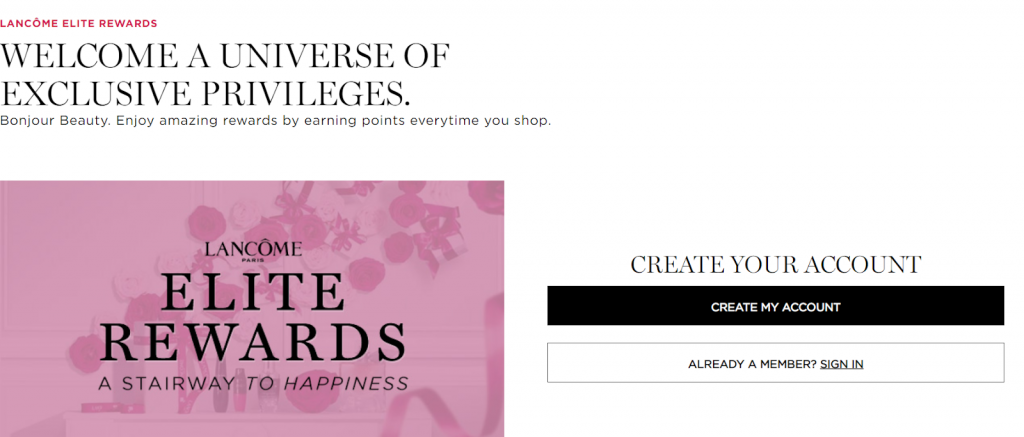 By providing a consistent flow of loyalty reward points while encouraging brand engagement, Lancôme inspires its customers to buy more, more often. This initiative has helped the brand to remain popular and earn healthy sales, even in the wake of the pandemic.
A sustainable way to grow your business and ensure a steady increase in your cosmetics store's average order value.
Conduct Regular A/B Testing
If you know which parts of your customer experience (CX) or user experience (UX) offers negatively impact your average order value, you can make targeted improvements that will drive more revenue to your organic cosmetics business.
Making A/B testing a core part of your eCommerce strategy will equip you with the intelligence required to make the tweaks that will increase your AOV.
A/B testing is where you take two versions of the same web page or product page, each with slightly differing variations.
For example, you could run an A/B test on your cosmetics store's checkout page—one with a personalized makeup add-on recommendation above the fold and one with the add-on recommendation below the fold. By running a split test and serving both versions of your checkout page to your customers, you can track performance and analyze which performs best.
With A/B testing, you can extract a wealth of detailed insights that will keep your customers engaged when navigating your online store, boost conversions, and raise your business's average order value.
Anti-ageing skin company, NuFACE, wanted to test a mix of AOV-boosting tactics on its webpage, including a free shipping incentive.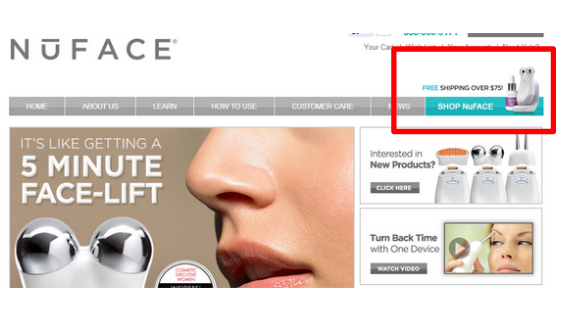 By running a version of its page with the incentive (detailed above) and one without, the brand tested its hypothesis that free shipping on orders over $75 would earn better results. The test proved right, and the brand reaped the rewards of 90% more orders during its test period—a testament to the business-boosting value of A/B testing.
You can conduct regular A/B tests across almost every channel and page element, gathering the insight needed to make your sales, marketing, and AOV-boosting strategies a consistent success.
Here are some A/B testing tips that will help to increase your AOV:
Test your upselling and cross-selling graphics, captions, and content in various page positions.
Add your call to action copy and buttons above and below the fold to see which benefits from more click-throughs and conversions.

Try a mix of color, design, and placement variations of your AOV incentive content, such as cross-selling bundles, volume discounts, free shipping with minimum order thresholds, and email subscription sign up prompts (once your customers are signed up, you can send them personalized cosmetics deals and product recommendations directly) and track which version yields the best returns.
Final thoughts
Improving your cosmetics brand's AOV is a strategic process that takes time, persistence, and consistency across every channel and touchpoint.
But, by taking the time to test these practical tips and initiatives, you will see a healthy improvement in your store's average order value. 
If you're searching for a platform that will help you deliver your AOV-based strategies with confidence and create targeted product strategies, explore the key features of our cutting-edge eCommerce management solution.