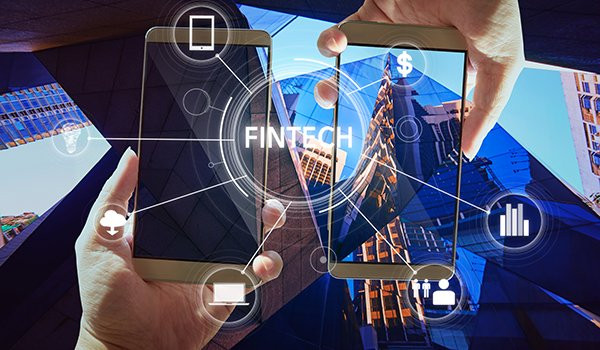 As of November 2021, there were 26,346 fintech startups globally, according to Statista. And that means fintech mobile apps with the best financial solutions and features get the most sales.
Consumers are interested in secure, fast, easy, and innovative fintech app features. Even if it's just a few seconds of your app, the first impression drives the sale.
To make your fintech app the go-to financial solution, here are ten vital fintech features of fintech apps that will pull off the best user experience.
And this will result in more installs, more retention, and more brand loyalty.
List of Top 10 Must-Have Fintech App Features
1. User-first navigation.
2. Data analysis.
3. Blockchain in fintech.
4. Personalized user experience.
5. Voice-assisted banking.
6. API integration with other fintech apps and fintech solutions.
7. Multi-tier functionality.
8. Biometric Sign-in.
9. Simplicity.
10. Friction-free form.
User-First Navigation
The navigation bar is a key component of every mobile app. And it should be designed to prioritize the user. Rather than your title taking center stage, why not turn the navigation bar upside down and put the most-used features front and center?
The design should provide plenty of room for users to scroll vertically (if possible) or horizontally. Though vertical scrolling is more popular, it's important that you consider both horizontal wells as vertical scrolling designs to create a balanced customer experience.
No matter which type of device(s) people use to access the app, your navigation buttons should be easy to reach.
The best browsing experience is achieved by putting footer links at the bottom of each page instead of burying them in menus or hamburger menu bars. Footers also clearly indicate that more information about Fintech products and services can be found within their pages. eg
First-time users will find navigation that includes tabs for;
Examples of Navigation Bar Tabs
Home- This contains the most important features and products for new users.
Balances- Opens up transacting windows, balances, and other core functions like the "VISA" tab.
Discover- Contains bars to other non-financial ventures, e.g., travel, health, music, etc.
Chat- Allows users to message other users within your app.
More. The "More" tab will open up secondary navigation of "connect with us" and settings. The "Connect with us' tab links users to your website, social media accounts, and contact center.
An example of a fintech app with an impressive navigation bar is the Sasai app
Checkout the Sasai Pay dashboard,
EpiProdux's product management tool will help you start your fintech business. And this tool will help you do market validation of your potential fintech application. Market validation will help you define the solution your mobile app will solve.
Also, market validation will help you with the cost of fintech app development and the ways to scale the business. In addition, our product management tool is a great guide and reference of how to start every fintech project step by step into the fintech application development life cycle.
Data Analysis
In the lingo of fintech apps, people using many fintech apps with data analytics loaded will have decision-making power corresponding to their spending, investment, and financial activities. The option for individual data is key to making financial analyses and giving the app users reports to take full advantage of their information.
The App Idea for Data Analysis:
A fintech application can do marketing and make money using in-app purchases, but it also needs analytics algorithms to support this purpose. How does fintech use big data? There are three possible ways you could leverage your analytical software platform with its analytic applications.
1. If anyone makes a purchase, big data analytics link other personal interests transactions data to a ledger transaction. And this creates publicly available one-time usage reports and A/B testing campaigns during sale periods.
2. This data can be used to develop marketing campaigns where customers can see their transactions and have feedback on their app. This would allow you a more real-time analysis of promotional trends at any given time of the day or month.
3. Using mainly big data analytics, merchants could analyze customer spending habits pre/post-purchase.
Data Analysis Helps App Users in:
Financial Analysis on the Down Low: Fintech app users can save time through data analysis that helps them with budgeting, banking transactions, saving accounts, etc.
Transaction report: This shows the spending and transactions of the users. It also informs where and how they spent funds and gives categories for those expenditures.
Personal finance apps allow customers to set financial goals and clear objectives. And this makes app users feel more in charge of their personal finance management.
For instance, see Mint's example below,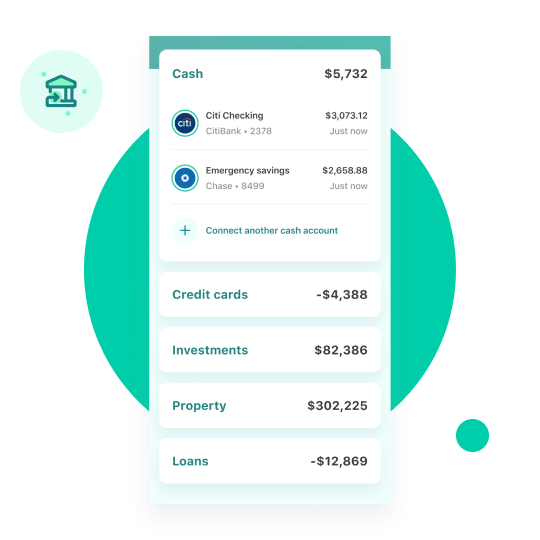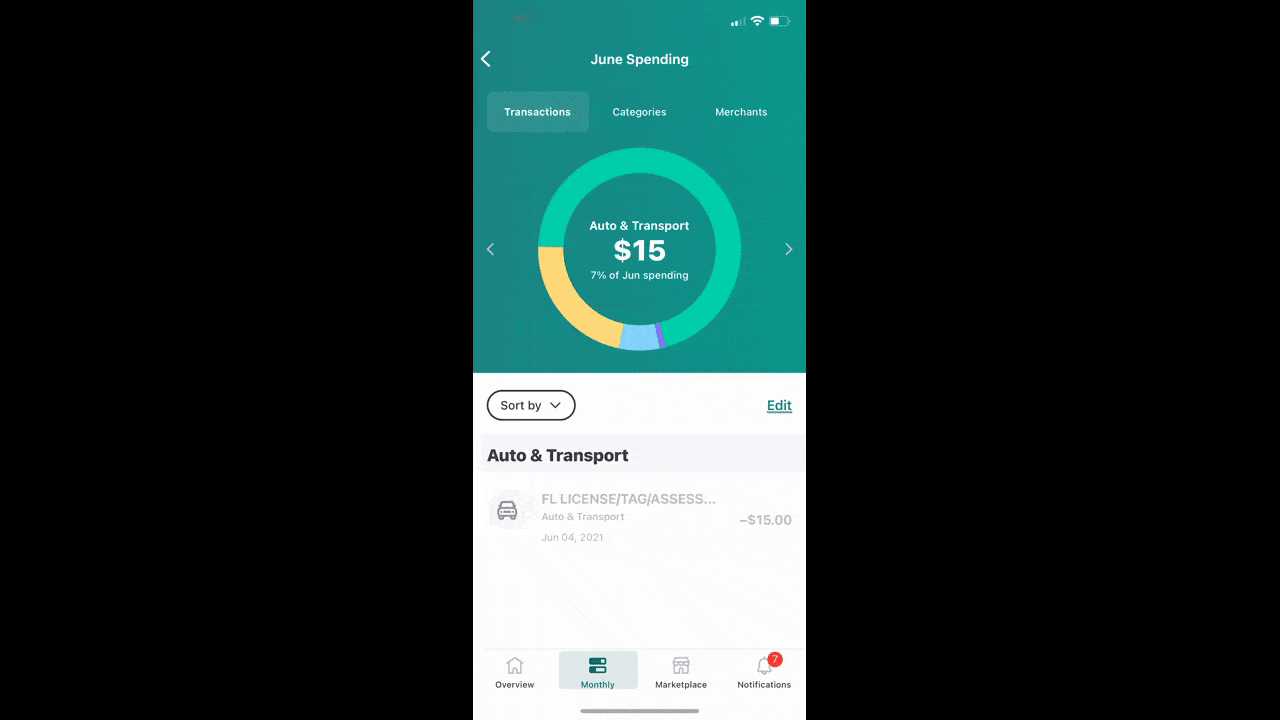 EpiProdux's product road-mapping tool lets app developers know what fintech app features they are responsible for and when. The product roadmap feature also helps developers quickly suggest how to develop the app from ideation (creating initial idea) to implementation. Prioritization of features helps increase profitability by keeping a relatively limited launch date.
Artificial Intelligence
Many fintech applications are already using AI. According to the Cambridge Centre for Alternative Finance, 90% of fintech companies are already using forms of AI. Why don't you join the ride?
Fintech apps with artificial intelligence blend cutting-edge innovations with customer-centric solutions in fundamental ways. Navigating tools to filter through opportunities or consumer account updates, these apps keep the transactions fluid. The biggest advantage of AI is automating customer support with intelligent chatbots, freeing human professionals for more complicated tasks.
An example is Ocrolus's ai enabled finance app,
EpiProdux's product management tool offers a customer-centric marketing strategy with a free marketing manual. Get marketing campaigns ideas and manage marketing campaigns for your fintech business with this tool. Targeted marking campaigns will drive more sales and overall product revenue.
Start managing your blockchain-based fintech mobile app on EpiProdux's profit-centric road-mapping tool. Get a free product roadmap guide and segment your customers in the right fintech market. Customer segmentation will help grow your revenues. It's essential to know who is right for your company's services and goods, grouped by things such as demographics, psychographics, and their interests.
Blockchain Technology in Fintech
Blockchain technology, the decentralized database technology, has been widely adopted by many Fintech applications. With advances towards blockchain data centers, blockchain databases can handle more data than ever before at faster speeds. Blockchain technology databases enforcing a write-only protocol make it impossible to delete and tamper with any data, lending ultimate security to Fintech transactions.
Blockchain-based security can ease traditional financial models by cutting costs and developing new business models. Peer-to-peer online payments created new business models, permitting users to bypass proxy services, thus saving money.
An example is Gemini,
Start managing your blockchain-based fintech mobile app on EpiProdux's profit-centric road-mapping tool. Get a free product roadmap guide and segment your customers in the right market. Customer segmentation will help you in customers retention and grow your product revenues. It's essential to know who is right for your company's services and goods, grouped by things such as demographics, psychographics, and their interests.
Related Read: Complete guide of blockchain business models 2022
Personalized User Experience
Personalizing the UX is no different with finTech app development. Modifying UX design, allowing a custom choice of menu options, and providing features that appeal to user preferences are three key ways that an app can push for personalization.
An example is Buddy customization tools.
The active customization options for push notifications are a prime indicator of Buddy's improved user experience. They are hidden in the onboarding process with ugly pop-ups, which ask users to give permission to messages from the application. With Buddy, the user can select which messages they receive.
Buddy users can categorize their money as they want. After importing their bank data, users get to select from a few common budgets and name the categories they will be tracking after. They can also remove any unwanted categories and add custom ones as well.
You can control the app's theme, colours, language, and more to ease you into the experience.
Start and build your mobile fintech app with EpiProdux's product management tool. Easily conduct market research and explore customer behaviour for your mobile fintech application with this tool. List your app in the appropriate investment services and streams. On top of that, receive a free roadmap guide for success with your strategy.
And this will help you make more sales and achieve a four-point gain in the ROI of each call.
Voice-Assisted Banking
Voice recognition and voice interaction technology have become cutting-edge features for FinTech app developers. Users can make voice commands to carry out transactions and consult reports. FinTech app development has been simplified as speech recognition capabilities create connectionless, offline capability for apps that can function without an internet connection.
The use of voice commands as personal virtual assistants for information such as Apple Siri, Google Assistant, and Amazon Alexa allows users to inquire without making calls to banks and customer care services via the online banking app. Unlike traditional banking, voice recognition enhances mobile banking services by enabling customers to perform banking transactions, verify balances and gather information without making calls.
Voice recognition can also integrate more functions into mobile banking apps such as automatic calendar entries, approval of bank accounts remotely with voice commands, and transfer of financial assets at zero cost using smart contract technology.
An example is the Nuance voice-enhanced banking app,
Develop the best marketing campaign for your fintech business with detailed customer feedback from their target market with EpiProdux's product management tool. The targeted campaign will benefit you by saving you time and resources and delivering greater conversion rates for recruits. EpiProdux will let you get more customers and enhance your fintech business.
API Integration with other Fintech Apps and Fintech Solutions
Third-party authentication apps offer a diverse range of products and services within their program. Mobile apps, asset management solutions, and crowdfunding facilitators can easily integrate API. Wealth management products such as investment alerts, automated portfolio advisor tools, and trading bots allow customers to access the mobile app from their phone without the need for a traditional computer.
With the integration of fintech solutions at the API level, there is a big boost in functionality, power, ease of use, and efficiency. Users are free from the difficulties of using multiple interfaces when handling their financial transactions. Integration also ensures clean accounting for any fintech industry verticals adopting fintech solutions effectively at the API level.
An example is Zelle's app features;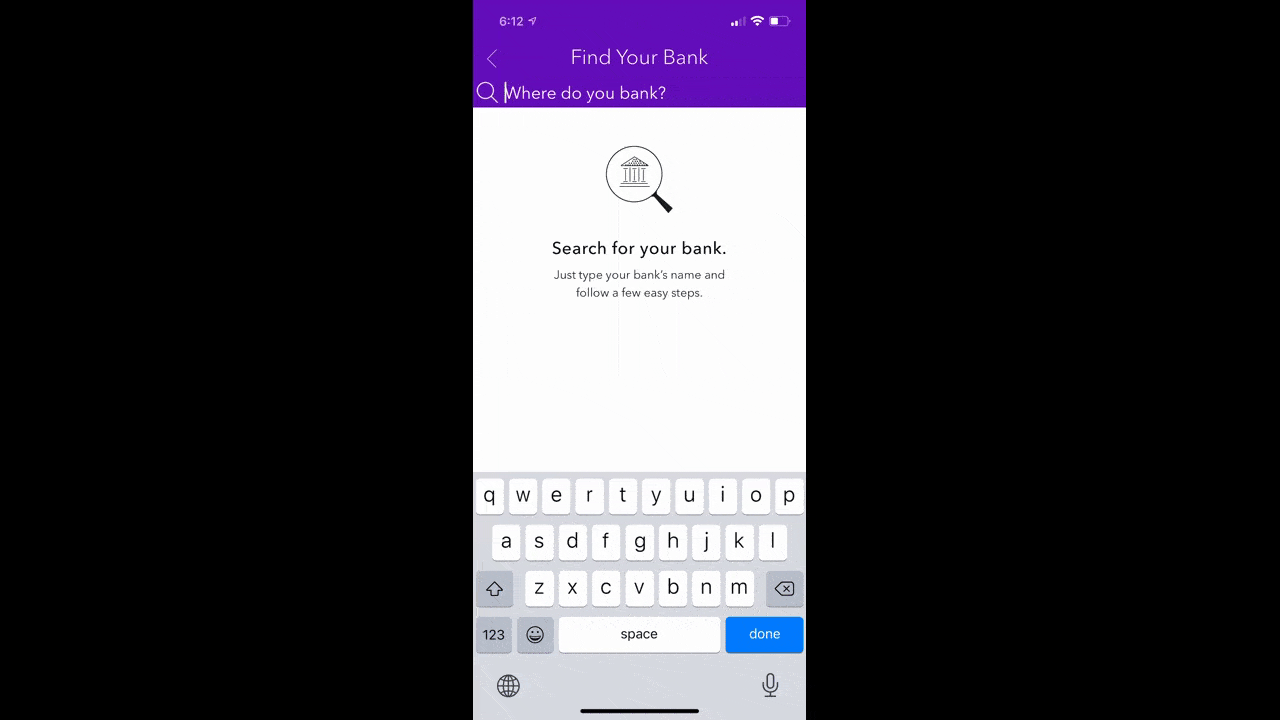 Use EpiProdux's product management tool to boost your revenue and keep your customers satisfied by analyzing the features of your fintech app. The first step is prioritizing the best features to enhance the customer experience.
EpiProdux will allow you to present your fintech solution in a way that can be easily visualized and implemented by prospective investors. The information gained from the API integration will help you identify potential risks, problems, and solutions for all investment options within financial industry verticals which are adopting Fintech solutions effectively at the API level.
Multi-Tier Functionality
Multiple tier functionality is necessary for fast transactions, as FinTech apps are on our PCs and smartphones. Service providers are required to manage multi-tier access with the maintenance of user-pleasing response time durations.
Two key features of ServIce's software make it the go-to for businesses: Tracking commissions and real-time notifications. Options like tracking commissions and real-time notifications allow for smarter results and to know the state of investments in your business at all times. A multi-tier feature allows you to see the current activity at hand so as not to miss accidents while they're happening and be caught unaware by commissions that would prevent the continued growth of your business through slow, delayed payments.
An example is Robinhood's multi-tier functionality.
Use EpiProdux's product road mapping tool to derive a strong fintech app product roadmap. With a strong product roadmap, you can make more informed decisions about how you want your fintech app to move ahead. And this will lead to more product revenue which increases overall profitability.
With EpiProdux's product road mapping tool, you can test the app features and make changes and modifications as required before you go live. And this tool makes it easy to discuss the ideal product iterations taking note of input from your customers. They can test out all or some parts of your fintech app in an accessible form. This will help you make the ideal product choices and get your fintech app to market faster.
Biometric Sign In
The online world poses many new opportunities for high-tech innovation and simultaneously opens doors for criminals ready to take advantage. To combat the growing security risks, it is time to leverage predictive data and biometric sign-ins to create a highly secure payment system.
Fingerprint input is an excellent means for biometric authentication. Use fingerprint authentication instead of the old password way. It works well enough to provide the highest levels of security.
Sophisticated facial recognition systems for mobile apps provide a much more secure option for biometric data tracking.
With new biometric security, only you can access your app with your mobile heart rate sensor on your smartwatch.
The palm-vein biometric sign-in processes on the user's hand, reading the scales present either on their palm or back.
An example is Bank of America's Erica which has a fingerprint sign-in.
Build customer loyalty with Epiprodux's product management platform. Segment your customers To get high retention rates, you should combine segments with similar customers and customers in similar markets with the same goals. To do this, you must configure your site's user personas and data in powerful CRM software. Customer segmentation will help you get low customer acquisition costs, repeated customers, and long-term success.
Micro-segmentation aims to break the data into smaller chunks, with their model and objective according to the particular goals you have for each one. To achieve this aim, it can be useful when building features that are tailored by customers' objectives or behavior without getting too personalized information from your main users (this would get personal).
With EpiProdux's product management tool, you can segment your users and their needs based on various factors.
Simplicity
Due to the complexity of the financial industry, segments such as banking and insurance can take a long time to understand. This is because each segment requires a mix of various procedures and numerous perspectives, which must be navigated through or collected from many different contributors. Given this, one might start from an individual perspective and notice that there are links outside what they take for granted.
The best fintech app has simplicity in its features, eg Nubank.
One great way of winning faith is by providing access to any app, desktop, or page with ease. This will allow the audience to enjoy using the mobile application comfortably, which will lead them to subscribe or use it frequently.
Do market validation with EpiProdux's product management tool. To start this process, you should test the app by taking note of some key metrics like demand, cost, and ease. In most cases, these are already listed in your business plan.
If not, it can be a good pilot to know how well users will respond to testing your mobile beta before putting even more effort into funding development costs. Market validation will help you spot potential pitfalls before spending money on mobile app development.
Friction-Free Forms
When it comes to user experience design, poor form design is one of the most common mistakes. No one wants to fill out forms repeatedly to complete any tasks. You really can't afford to put form over function here—especially if a sign-up form is one of the first things a user has to deal with immediately after installing the app.
Whether freemium financial companies or premium fintech apps, you need to ensure the experience is friction-free.
The important thing for new fintech apps is that they should be as inclusive, easy, and stress-free as possible. This will result in many users coming on board from day one, which takes away most of your development efforts later on too!
An example is Incognia's frictionless app.
EpiProdux's product management tool lets you do market research before fintech app features launch. Prior market research will help you decide how much investment to put into every feature of your mobile app.
On top of that, you will sell your product in market segments that sell more. More sales mean more product revenue and profitability.
Final Thoughts
A good finance app rises above the competition on the storefront, starting with a top-of-the-line experience. To create a personalized user flow, integrate these ten fintech app features for a more fluid experience.
EpiProdux's accessible product road mapping platform provides you with tools and confidence for success. Are you challenged to calculate your margins and markups? No problem!
Epiprodux offers flexible reporting that can give you visibility into what is contributing to your overall profitability. The "analytics" tab lets you see the contribution of a product variation, as shown with the following example, making it easy to know which edition of a fintech app feature is the most profitable.
Start your free trial here to start using EpiProdux and test these amazing features. Enjoy increased efficiency with EpiProdux today!