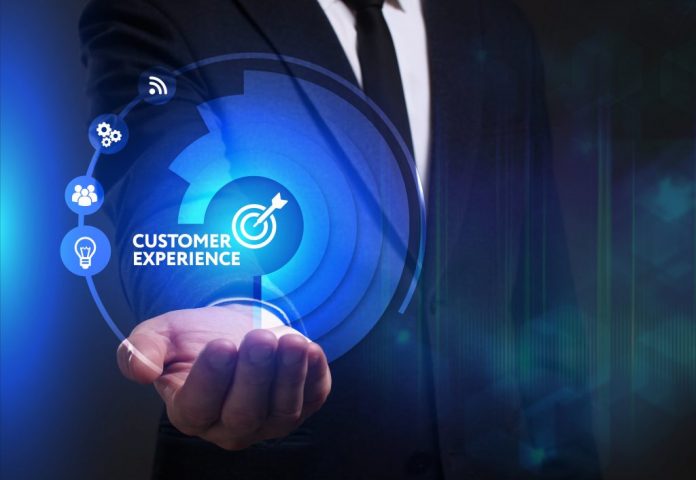 The customer experience (CX) has become the umbrella term for nearly all tech companies. Companies have to improve their relationship with their customers to win their loyalty. So what does customer experience have to do with financial services? Everything.
The tech world is moving quickly, and customers expect businesses to adopt the latest tech trends and provide them with the solutions they need. So many trends have emerged in the past decade, and tech businesses have realized the importance of good customer service.
In the fast-paced world of fintech, there are many ways to create an immersive and engaging customer relationship. Customers can do their transactions at the comfort of their seats, access banks, make payments, apply for credit, among other things. Similarly, banks can check customers credit scores and allow them to access financial products only after verifying their data.
The existence of fintech mobile apps makes it easy for safe mobile payments. Integration of Artificial intelligence (AI) in the CX platforms has greatly improved customer service in the tech industry. There's is a great need for every fintech company to adopt the latest technology to give the customer the desired results.
It is important to cluster customers at various levels and create personalized offers to suit their individual needs. This will only be possible if you can identify customers unique needs and develop solutions to serve them better. Financial institutions can adopt tech apps that will help them match customer data and develop tailor-made fintech solutions to meet every customer need.
Understand Your Customer Touchpoints
It's been said that competition is a good thing, but it can be a terrible thing regarding client service in fintech companies. Nearly every central bank has launched some mobile or online venture to appeal to millennial and Gen Z customers. Consumers are now more aware than ever when their bank fails to provide excellent customer service.
If you're hoping that your brand will "maintain" its market share because your competitors are doing the same, you're making a big mistake. Your customers will eventually find another institution that provides them with the high-tech solutions that they want — and with 17% of customers already trying at least one new bank per year, you don't have much time to lose. To remain competitive, banks must provide an excellent customer experience while also understanding what factors are essential to their customers and improving their service.
Why Should You Put FinTech Customer Experience First?
Financial institutions should adopt new innovative tactics to innovate and improve customer services in the tech industry. Customer experience is everything regarding retention, winning over new customers, and attaining business growth.
A good experience will encourage customers to come back, while a bad one could scare them away. The ability to provide proper solutions is very crucial in fintech businesses. Good customer service goes hand in hand with proper customer feedback channels.
Importance of customer feedback in the tech industry
While tech is making FinTech easier and faster than ever before, it has also led to higher customer expectations. Customer feedback helps you develop fintech solutions geared towards real customer needs. Good customer relationships make the customers feel appreciated and come back. Using multiple channels for customer feedback works great towards collecting the best opinions that can create personalized experiences for each customer.
If the customers need some services that may not be available, assure them that the company is doing its best to avail such services in the future. Contact the customers and update them on any upcoming trends. But be careful not to spam their emails with unnecessary ads.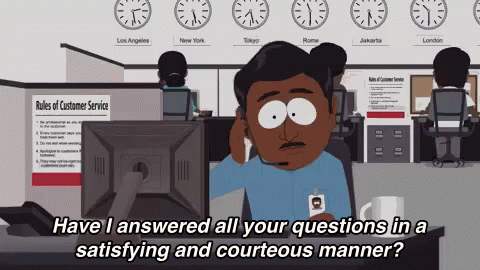 Related: Customer Segmentation Analytics
How CX Works 
On the surface, the customer experience (CX) in fintech might seem similar to that of other industries. However, there are some reasons why it works differently in the fintech industry. Moreover, fintech players can capitalize on this to develop a competitive edge.
Examples of Fintech Client Experience Initiatives
Many companies aim to improve their client experience, but few succeed. However, there are some modern FinTech companies that have reached our attention and earned our trust with the help of their advanced CX strategy. Let's look at some of the most popular CX leaders and see what they have in common.
To begin with, let's talk about the Revolut app. The design is minimalistic, yet striking and unique. The famous grey background is complemented by black icons and texts and is complemented by blue illustrations of the app's main functions. The app's functionality is also very well-rounded, thus proving that a good UI can only be created with a well-designed UX behind it! Hence, it's clear that this solution is aimed at younger people who are looking for convenience and efficiency in their daily banking routines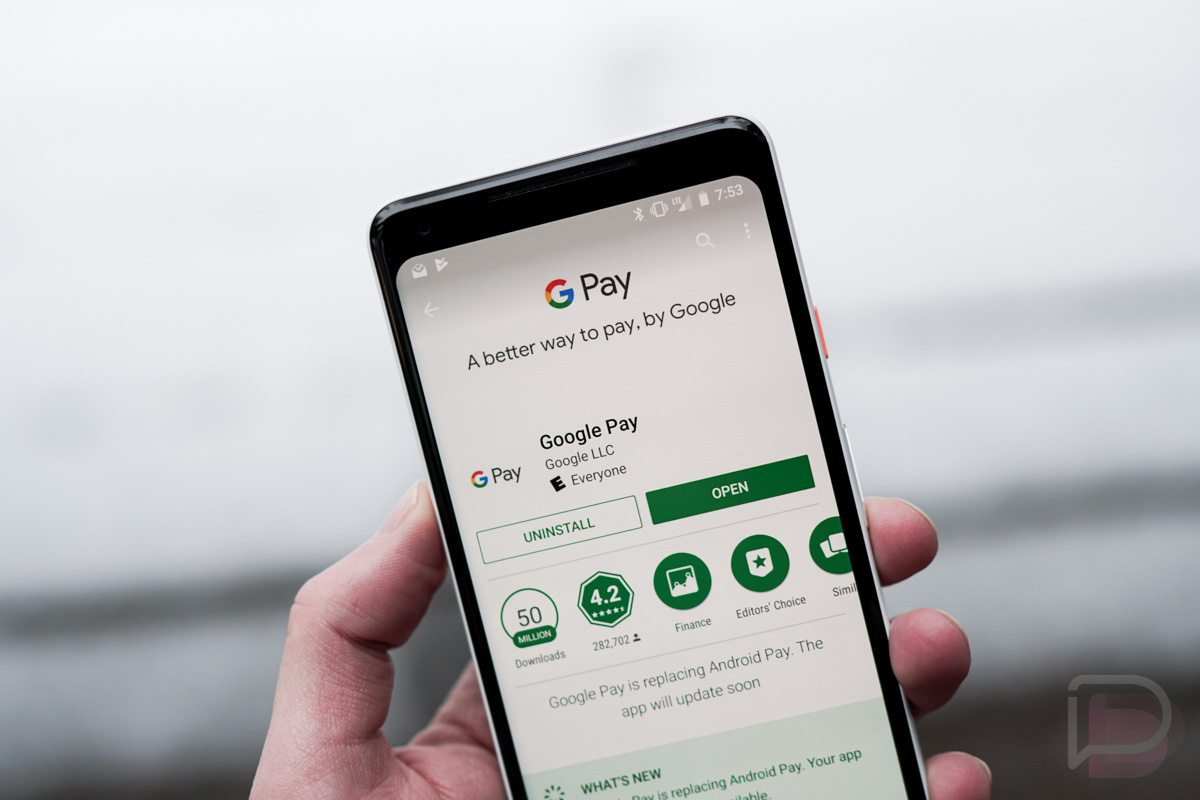 The simplicity of Google Pay is what makes it so great. The app is simple to use and easy to understand for both novices and experienced people. The user flow is straightforward and has a few steps for each process.
One great aspect of Google Pay is it is seamlessly working with other Android payment apps such as Samsung Pay and Android Pay. This eliminates confusion when choosing how to pay at checkout because you'll know your purchase will be processed with your preferred payment method. Linking your debit card to these online apps can be very risky unless the security of your money is assured. Google has invested in high-security standards to keep your money safe.
You can manage your bills on the mint financial app and even track your spending habits, something that has taken traditional banks ages to achieve. Fintech mobile apps have brought so many improvements in personal finance management.
Mint has done a lot to educate its customers on navigating the app. New users find it easy to navigate the app by following a thirty-second video tutorial explaining its key features.
The Coinbase app is among the best gateways to the crypto revolution. The app boasts of serving over a hundred countries, with more than 73,000 active subscribers, and still getting more customers each new day.
The app presents new customers with numerous welcome bonus perks. One thing that sets this app apart is the step-by-step video guidance, giving the customers easy navigating the app.
People find this app attractive due to its sleek design and easy navigation. In addition, the app serves you with news updates helping you keep in touch with any new trends on the Fintech market. You can get news updates on cryptocurrency trends and track how well your money gains or loses value
Most financial institutions fall short of delivering a valuable customer experience. The best I have seen at the moment is Cash App. This company offers a fresh and convenient banking experience with a simple sign-up process and striking design architecture.
The first impression of Cash App is its active decision to customer touchpoints to form a geo-specific localized gateway for every user, rather than provide globally-uniform solutions. Cash App, one of the most successful fintech apps available, is an excellent example of how to catch visitors in relevant content and engaging design.
Shine Bank App
When it comes to the client experience in fintech, what they want is the same as everyone else: simplicity. Shine Bank App uses gamification to motivate subscribers to reach their financial goals. All financial activities can be tracked through the app, which keeps track of whether users are spending or saving more. These apps encourage customers to save more money by identifying loopholes to avoid unnecessary spending.
Gamification works incredibly well for helping people stick to their goals and keep track of their progress! Shine Bank chose the right way of creating a new brand identity – they did it by understanding what their customers actually need, they did it by being innovative but also keeping the prestige of such an expensive service as banking.
I'm sure you've heard the expression that great experiences aren't novel. They're memorable in a crowded space where many fintech companies offer similar products. Therefore, it is important to stand out. One way of doing this is to think about how you can attain a customer experience that is both memorable and unique.
As an example of this, let's look at Capital One. The bank has been using Amazon's Alexa to offer customers a new way of managing their accounts through voice commands. This solution allows customers to check account balances, pay bills, view recent transactions, and more. Customers can use the CreditWise tool on the app to monitor and improve their credit scores. Moreover, you can be eligible for various credit card offers without affecting your credit score.
While not entirely surprising for traditional banks to come up with this type of solution. It is unique in that Capital One was one of the first banks to develop a voice solution for their customers.
What's more interesting is that they didn't stop there. Capital One also developed a skill for Amazon's Echo Dot which allows customers to check their credit card balance without having to ask Alexa first!
Importance of Designing a Simple App
Recently, we've been focusing on fintech customer experience. And today, we'll talk about the importance of designing a simple app for client satisfaction in fintech. It is not just about creating a visually appealing design that makes it easy to find the needed information. It's also crucial to meet your clients' expectations and exceed them.
Here are some key points for successful implementation:
Work with freelancers of different ages – "customers of tomorrow."
Consider all aspects of the user experience – from the first impression to subscribing and paying for services
Set up. Strategic partnerships with other players – fintech, startups, etc.
Get feedback from your clients – both positive and negative
Implement digital tech tools to help you
It can be hard to figure out where to focus your attention and resources when you're just starting. It's always tempting to "jump on the latest thing," but as a new business owner, you have to ensure that your customer experience is top-notch.
The best way to do this is by listening. Your customers may not always tell you what they want, but they will notify you when something is wrong. Using tools like Zendesk, Salesforce, Intercom, and Olark, you can build a two-way line of communication with your customers.
Conclusion
The client's experience in fintech companies is becoming vital, and its onboarding process is becoming friendlier. Knowing this fact, your company must have a competitive advantage in the eyes of your customers. It doesn't have to be complicated—if your app isn't doing enough to take data security seriously, then they won't stick around.
Customers want a happy experience, and therefore, your app's software should be designed for the customer's happiness. EpiProdux is your tech solution from Profit Dynamics to revolutionize the way banks and credit unions work. We have just announced a tremendous digital Fin-BI solution, which combines all components of a top digital banking product line. Please, sign up on our Epiprodux platform and start your free trial. We have the best fintech tools to take your brand to the next level. Join us today and let us help you identify your business to attain its desired growth.