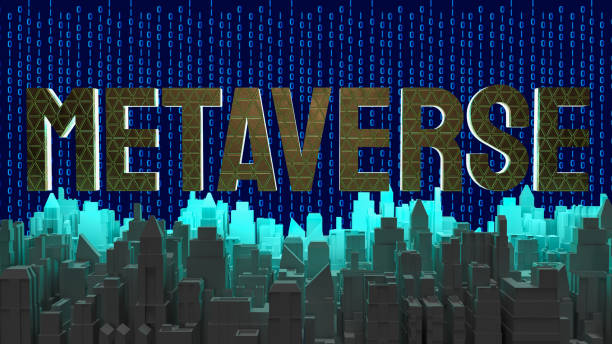 While the metaverse business model technology is still under development, many tech companies are gearing up for this radical revolution. Bloomberg Intelligence team predicts that Metaverse will be an $800 billion market opportunity by 2024. And this makes metaverse business a rather lucrative field to be in.
And this buzzword has gained a lot of attention after the strategic change of Facebook name to "Meta" in 2021. While making the announcement, Mark Zuckerberg envisioned that Metaverse would be in everything, from gaming, eCommerce, blockchain, advertisements, films, hardware, and more.
This vast business opportunity makes everyone from the big tech companies like Facebook, Amazon, Microsoft to gaming developers, hardware manufacturers, and app developers scramble to be part of this new concept. In tech, the fast movers will gain the advantage once they get up with and enter these new markets.
As the metaverse business models become more apparent, the next few years will be vital for startups, small businesses, and large businesses alike.
If you would like to be among the early starters, let's break down the different metaverse business models for you and explain how you can get started and profit in the metaverse business.
What is a Metaverse Business?
The idea of the Metaverse has existed for a long time. The Second Life, launched in 2003, is an example of an early version of the Metaverse. Interest in the persistent shared virtual world has grown in recent years, with key players like Facebook, whose founder Mark Zuckerberg revealed that he had this vision even before starting social networking. At the same time, Microsoft is building an enterprise metaverse.
Zuckerberg explains the Metaverse as the inside you are inside rather than not looking at. But what is a metaverse? The Metaverse refers to a persistent, shared 3D virtual space linked into the perceived virtual universe where people can exchange and interact.
It is not just a 3D space, but it includes two elements:
Virtual world- or when people in this Metaverse convert their real-life identity into an avatar that lives in the Metaverse.
Part of each game, program, or application you are interacting with.
The term was first used by Neal Stephenson in his cyberpunk novel, Snow Crash, back in 1992, where there was a place where people went to escape the real world by interacting with each other at the Metaverse.
On the other hand, augmented reality refers to technologies like glasses with a volumetric display that is used for computer vision and augmented reality. In contrast to computational content (e.g., epic games) or physical computing where people interact in objects they can pick up a real-world, e-commerce involves functions such as product showroom. Users can see how their digital products look in the virtual world before buying them online.
Other Definitions Related to Metaverse
Write_check_mark refers to the expression of emotion from creating a personal perspective or virtual worlds with letters, words, and symbols expressed by individual users in the Metaverse – just as, for instance, Facebook uses checkmarks.
Eyes in Metaverse refer to individual users that share the same theme and are part of a group. They work together to spread a message or promote products in virtual worlds expressed via their avatar artistry attributes, hearts drawn with chocolate on walls, etc.
Lastly, raised hands refer to expression from a group, after voting on say – whether to accept or reject products and services.
A metaverse business refers to a business centered around being part of the Metaverse. As we mentioned in our introduction, this refers to having everyone from businesses to startups and even consumers be a part of it by creating virtual reality worlds through avatars or other digital representations. Aside from having complete control of your personal and business life, the Metaverse will impact society as a whole.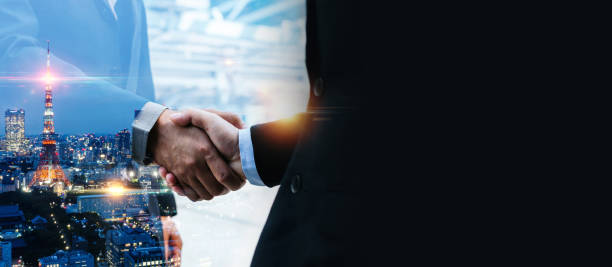 Virtual worlds can be considered the basis of a metaverse, with users interacting and creating content for these worlds. And this creates opportunities for creators to monetize their existing or new products and services.
Augmented and virtual reality can be another way for a creator to create more impact in the Metaverse.
A metaverse business opportunity refers to those business opportunities that directly relate to the Metaverse, rather than overlapping with other companies. For example, a nature photography park that uses virtual reality technology for visitors to be closer to their surroundings or imagine themselves at one of many different locations day after day.
Critical Components of the Metaverse
Avatars:
Avatars are your virtual representation in the Metaverse. They can range from a simple image to complex programs with built-in functions like video games, social media sites, and more. These digital players are at the heart of most metaverse creations as they build a connection between people and matter.
Avatars also make it possible to create virtual events, environments, places, or objects that other users can interact with, who themselves have avatars representing them in the Metaverse.
Imagined User Behavior:
Imagined user behavior refers to the theoretical movement of avatars between real physical places and other virtual worlds. In a metaverse, this ability will help bring people closer together in both the online and the physical environment. In the Metaverse, people will choose just about what to do. So instead of having a narrow range of functionalities like when you play video games you can only fight someone else, you can decide to take your virtual dog for a walk or choose climbing a mountain instead of going to a concert.
More Mature Technology: 
The future of the Metaverse is made possible by new, more mature technologies. VR headsets are becoming lighter, more immersive, better virtuals, better sound, and better network. And we can create digital twins, so if you want to have your house, building, or anything else put in the digital world as a digital replica, it's easier than ever.
Interoperability:
Today's digital world acts like a mall where every store uses its currency, content its id content. In the Metaverse, digital assets, content, and data need to carry over from one place to the next. So, for example, if you buy a virtual Ferrari in a Ferrari virtual store, you can drive this car throughout the world in different players and settings.
4 Practical Examples of What the Metaverse may Look Like
Ready Player One Movie:
This movie is a glimpse of what Metaverse may look like. The movie is based on a novel and is set in 2045. People escape from the physical world destroyed by climate change, war, and poverty, and they take refuge in Oasis. Oasis is a massive online road-playing game and virtual society with its currency where you can do anything you want.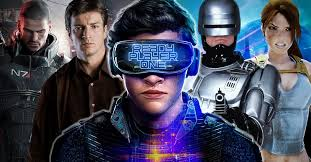 Fortnight Video Game:
The fortnight video game has recently hosted concerts by artists like Travis Scott, Marsh Mello, and Ariana Grande.
Facebook's Horizon- Expanded VR World:
Facebook describes horizon as a social presence where you can explore, play and create with others in virtual reality.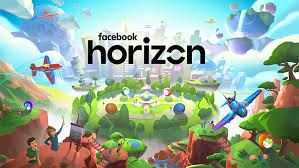 Somnium Space:
Somnium Space is a VR world builder platform that supports virtual real estate trading and ownership. The platform is built on blockchain architecture and has its in-app currency, Somnium Cubes, that can be used to purchase properties.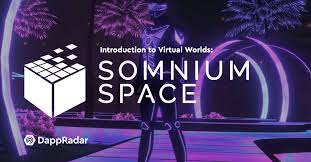 IMVU:
IMVU is a large avatar 3D social network where users can interact with friends, hang out in gatherings, shop, and earn real money by creating virtual products. The platform has 7million users who spend 53 minutes daily on the site.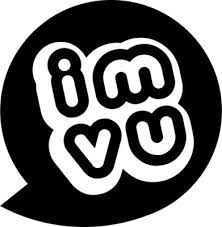 11 Best Metaverse Business Models
1. Clothing Sales.
Clothing digital commerce can be an effective well-established model for smaller enterprises. And this is because it utilizes personalized 3D printed garments and accessories that are readily available in massive supply due to the many factories around the world providing products of reasonable quality, just like a company producing physical clothing.
3D scanning garments and accessories at low costs are obtained from such factories. Following the development of 3D scanning technology, enterprises will quickly start selling offscreen clothes for online use by paying a small amount per print.
And it's not only the big players that are making moves. Small players like Telenitri that created a set of accessories for Google's Project Tango smartphone, have just opened up an online store in IMVU where users can order virtual products at fixed prices. As they create these individually designed and personalized prints, it is estimated that Talent-hi earns 10 cents per product.
Build your clothing brand in the Metaverse using EpiProdux's profit-centric road-mapping tool. And this tool will come in handy in helping you plan with all relevant factors like the timing for marketing campaigns and setting up distribution channels that can help you start making steady profits.
Even if you haven't set up your clothing services in the Metaverse yet, EpiProdux will guide you on starting and managing one.
2. Construction
Landowners with multiple plots but don't have time for construction hire construction professional teams to complete the process from design to construction to boost their branding. And this has led to the creation of third-party construction products in the Metaverse like Voxel Architects, LandVault, and the recently launched V3VA to help landowners with land planning and even construction as if they were hiring an architect or builder, respectively.
These third-party developers are not merely selling virtual tools but scouting for custom clients in other metaverse platforms like OpenSim. So far, they have designed and produced 6-floor plans of various sizes that can be bought on both OS Grid (the first community grid offering a 10% discount).
3.NFTs Sales Services
This is the oldest and most famous metaverse business model. Galleries and auctions were the most common formats, with customers buying NFTs and famous artists selling their works in these. In this format, artists could open a gallery in the Metaverse and sell their NFTs to customers, who would need 3-d models of their favorite works. Metaverse artists are now creating virtual objects from new materials like minerals for sale at auction or replacing existing designs with derivatives such as canvas prints that can be printed on demand by clients worldwide. There is even the creation of accessories like Maryna's Rose jewelry (Nanotech) that replace the real rose petals and sculptures that can only be lifted into 3-d space with zero QC (Quality Control).
CryptoVoxels, BCA Gallery, and Song Ting's Panda Gallery are prominent galleries.
Build and manage your NFTs sales model with EpiProdux's product management tool. You will get to segment customers and provide support, and even edit virtual objects.
EpiProdux provides a powerful artist dashboard to manage customers, sales pricing, inventory management with real-time price comparisons of your offerings in many markets like Facebook (FB) or Metaverse itself. On top of that, you get to calculate margins, item price, production cost with industrial-scale reporting and online accounting. For example, you can track your orders or produce reports to reduce overhead expenses while keeping the same margins.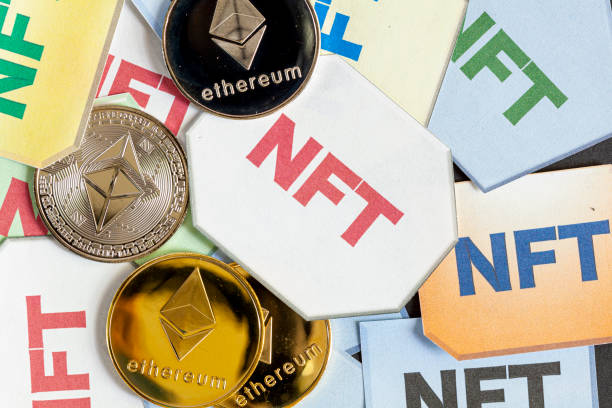 4. Vox Sales Business Model
Unlike the physical world, the materials used in the hybrid world are different. For instance, VOXEL is made of voxies, while buildings are composed of voxies. When a unit is destroyed, only the raw materials remain. All players must have a vox to show their avatar or dress up venues. Vox merchants are the ones that sell vox.
Merchants can buy vox and other goods from vendors (the New Economy). They have a storefront 2-dimensional virtual world in which they must set up a shop with products geared toward their avatar's liking. While most merchants use products like coal, iron ore, or gold, others specialize in product types or colors such as cashmere scarves for Avatars dressed as pandas by Song Ting, who also owns Panda Gallery.
Merchants also sell to their customers, either by drafting orders on 1-800 numbers or log into Facebook and selling directly from your page in Metaverse. Merchants can aggregate everything like find the cheapest path for almost any combination of materials and ship them all at once with a single order (Securitize).
Vox merchants include VoxWalk, Vox Shop, Uniqlo Metaverse, and Panda Gallery.
Use profit-centric product road mapping tool; EpiProdux to target customers and close more deals. And this tool will help you know your actual profit and what kind of products to have. EpiProdux has hand-crafted tools that allow you to visualize the sales process, analyze key metrics like profitability or market share, and target campaigns to increase sales.
5. Gaming
Gaming metaverse is used by computer gamers playing games on MOBAes. A game played in a gaming metaverse is usually team-based and connects players like MMORPGs. Still, it doesn't have real-time communication features such as voice chat or leaderboards because games are persistent within the virtual world instead of passing through servers which take time. To connect gamer's avatars within the same room, they use augmented reality apps (ARMA: Experience) which tap into the user's smartphone camera and turn its lens into a virtual reality display (a.k.a Viewfinder).
Sandbox is one of the first virtual communities to dedicate exclusively to gaming on the blockchain. Creators NFTize voxel assets, including CastleBlock (inspired by the blockbuster video game Minecraft) and FunFair.
Although gamers in the Blockchain space are not explicitly called on Bitcoin Magazine to construct their blockchain networks, they have found ways to work with Ethereum's Metamask app. The app allows users to purchase NFTs without tying themselves down to a particular chain other than Ethereuim itself.
Players enjoy playing games while investing in NFTs at the same time. Some do it occasionally to have fun, while others use their gaming skills and spend significant amounts of time creating or tweaking games for other blockchain platforms.
People connect to games and NFT worlds in ways other than just playing the game. One popular way to participate is by creating a character, making friends, or creating romance plots within those virtual reality universes.
6. Immersive Experience
Immersion refers to a more user-driven approach, where games are so interactive that the users' focus is fully immersed in a game experience with virtually no outside distractions.
And this has been enabled by advancements in video technology like 3D glasses and immersive virtual environments such as Leap Motion sensors (the hardware for its controllers). Virtual reality headsets have also experienced rapid progress over recent times, fueling an interest among enthusiasts to play computerized content at stores like Oculus Rift's flagship. New technologies, especially always-on smartphones, have also made it possible to play video games on the go.
It must be noted that immersive gaming should not only mean playing games or computerized narratives but can include activities with real-life elements (such as spectator sports or coaching simulations).
7. Advertising
Advertising using VR is excellent. In virtual reality forms, mostly known as "360," advertising can be more powerful and engaging due to immersive sensation. Three hundred sixty videos are one type of experience produced through different photo-capturing techniques used in other categories such as augmented reality (where the picture is integrated into real-life via sensors), digital cinematography (for a film), or interactive instruction with programming or interface design.
The physical and virtual worlds blend, offering a single coherent experience.
Metaverse Cryptovoxels billboards service charges 1 ETH weekly. This model allows small groups of users from all over the world to create their ads. Corporations can rent out billboards in Metaverse through blockchain technology and experiment advertising packages to deliver results faster, more efficiently, and cheaper than traditional models with biased editorial based on personal desires.
8. Data Service Provider
Internet-use service providers and content owners typically lock in their websites behind firewalls. It is harder for them to keep up with the speed of technological changes, systems, designs, and algorithms that underlie the Internet — such as visual effects done via HTML5. With Metaverse by blockchain technology, it will be easier to protect companies from falling out of step with changing environments because they can hack into virtual reality with intrinsic properties unique from real life.
Mobile internet is the universal context for personal mobility; therefore, all users need to feel entitled to a high-quality mobile experience. The use of metaspace can increase an audiovisual content provider's revenue by 10x-100 times depending on how they handle their content distribution, increasing consumer willingness and desire to pay higher prices than expected because consumers enjoy more features associated with smartphones.
Metaverse has allowed data service providers from all over the world to unite services under one integrated platform. Also, this has created viable investment, innovation, and new business models in data-related fields:
1) Data exchange among user sessions for a better mobile experience
2) A better environment for natural data development,
3} More accurate acquisition of real-time virtual reality,
4] High-quality pathfinding by given points within smart contracts,
5} Inheritance of augmented information,
6] Real-time features such as GPS tracking.
An example of a metaverse data service provider is the real-time location and tracking service provided by SimpleGeo. And this automatically extracts geographic information from the Metaverse. The user can acquire a premium subscription to use their data for 'augmented' services such as voice recording with suggestions of landmarks based on recorded audio files.
9. Real Estate Leasing
Digital real estate trading and leasing have been key drivers of Metaverse's overall expansion. In particular, the provision of relevant transaction data to real estate developers and overall metaspace leasing has brought huge profit opportunities for service providers in many areas such as residential lease agents, emergency room doctors providing medical services onsite through mobile terminals, installation of remote work hyper implants with AI technology embedded therein.
An example of a real estate leasing model is the virtual real-estate world created by Misery Land Development. Their Metaverse is an extension of their real-life development firm, based on blockchain technologies to provide hyper implant service discounts to customers and expanded services such as medical care in case disaster strikes warrant it.
10. Online KTV
KTV refers to a form of electronic music video entertainment, where customers can hire a mini-structure to listen and watch other users perform on stage via holodeck technology in a virtual soundproof room (like High Fidelity). Such stations are already operational for several languages and have been well received.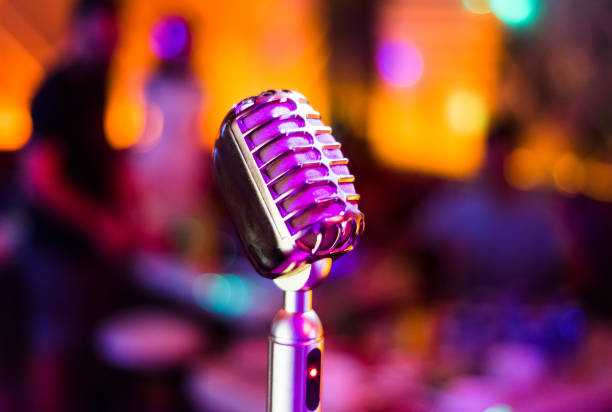 11. Online Education
Online education is becoming more prevalent, focusing on business training. These are gaining significant traction by using Augmented Reality technology to enhance real-life education beyond merely reading books or taking notes in traditional learning environments.
An example is that of STEAMTrainer interactive augmented reality tools providing advanced training to engineers and scientists, much like a baby hugging the chalkboard demonstrator in some more traditional environments.
What is the Future Of Metaverse?
Since we are still in the early years of evolution, Metaverse poses huge opportunities in future technology.
The possibilities are almost limitless, and it could be a huge boon for both companies in the metaverse industries and those investing in real-life products based on virtual worlds. Industries that have already realized benefits are expected to reap huge rewards through Metaverse investments over time into developing future technologies such as Machine Learning augmented reality solutions. These will provide a cutting-edge automation ratio by hybridizing reality content and AI tech interfacing with real-life applications.
Metaverse could open up future business opportunities for every stakeholder, delivering more immediate paybacks. Stay tuned!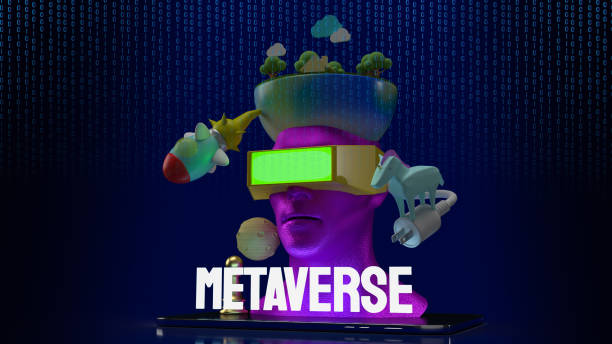 Final Word
Metaverse business will play a vital role in reimagining how we live and work. Thus now is the best time to start your metaverse business if you haven't yet started.
With EpiProdux's product management tool, you can now start and build your metaverse business with ease. And this tool will quickly and effectively guide you through the whole process, from conception to development and implementation into your business strategy. This tool will help you in customer segmentation, market segmentation, creating killer campaigns, pricing, and incentivizing customers to participate in your metaverse communities. With this tool, today's market is ripe for very forward-thinking entrepreneurs who are willing to take the risk.
Build and manage your metaverse business by starting a free trial here today! Start profitting with the Metaverse today!