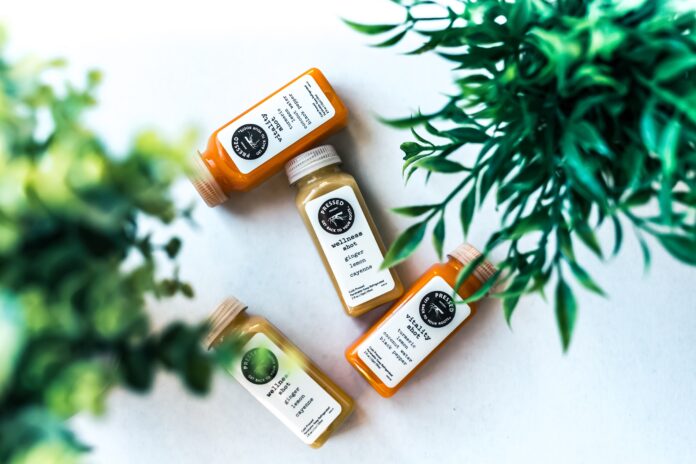 You've got a great idea for a new product line. You know exactly how to make it, and you have the team on standby. Sure, you're a lot further forward than many businesses, but before you dive headfirst into product development, you need to validate your market. 
You have to determine whether or not people will buy your product, at what price, and at what scale.  
In this article, we'll look at:
How to define market validation

Why do you need to do market validation

A step-by-step process for market validation research

Market validation methods
What Is a Market Validation?
Market validation is essential. Once you've had the idea for the product, and before you launch it into the market, market validation is critical to determine if there is a demand for your product and whether it will be viable based on the demand, willingness to pay, and so on. 
Market validation is the process of asking and testing the answers to the following questions:
Is there a demand for your product?

What price will your target audience pay?

How much competition is there?

What is your SAM segment size?
Market validation is important for startups to test their business ideas, but it's also crucial for established businesses to validate new product lines or features before investing. When done correctly, it will save you time and money in the long run. 
Benefits of Market Validation
The benefits of market validation are clear. 
First, by determining whether there is a viable need for your product, you can reduce the risk of your product failing. By understanding your target market, the competition, and the price people are willing to pay for your product, you avoid creating a product that does not meet the needs of your customers. 
Second, if you can prove that your product has demand and is profitable based on assumptions about the market size and the price that it will sell for, you can use this to secure funding for the product. It will also reassure you when investing heavily in the startup phase. 
A Step-by-Step Process for Market Validation
Step One: Validate Demand
First things first, you need to determine that there is demand for your product. You need to find out your total market potential and how much of that market you can capture. 
You need to decide whether the market is large enough to do a viable business and if your product solves the problem well enough to take enough of the available market share. 
To find out the demand for your product, you can use the following techniques:
Competitive research: Are there other companies selling similar products? How many sales do they make, what's their revenue, how much website traffic do they get? What is their sale price?

Search volume: Use Google Keyword Planner, Ahref, or other keyword research tools to find out how many people search for your applicable keywords per month. 

Google Trends: Look at Google Trends to see if the demand is stable, increasing, or decreasing over time.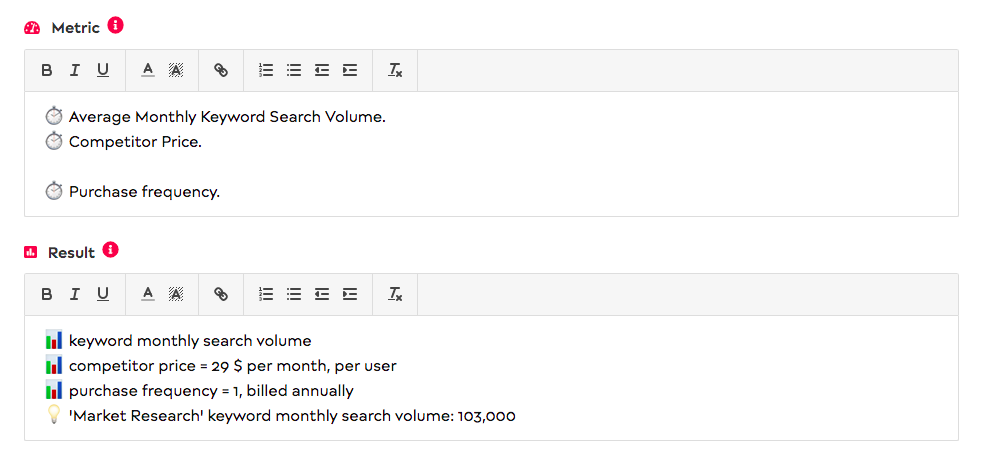 Step Two: Understand the Competitive Landscape
To validate your new product, it's important to understand the competitive landscape. Your competitor's data is a goldmine of information when it comes to validating your product. 
Consider the following key metrics:
Average Cost Per Click (CPC):

Use a keyword research tool (like Ahrefs) to find out the average cost per click your competitors are paying for search terms related to your business.

Expensive clicks mean there's a lot of competition and that other businesses see the value in spending on those keywords. 

Keyword Difficulty (KD):

Find out the keyword difficulty for search terms related to your business. How difficult is it to rank for high-intent terms? Are there any longer tail keywords that you can capitalize on?

Estimated visits to your competitor's website per month:

How many people visit your competitor's website per month? If they get 100,000 visitors, you can use that as a starting point for an assumption —

100,000 people are interested in similar products to yours. 
Many tools can be used to find out these metrics. The best tool is the one that matches your budget and is intuitive to use. Here are some ideas to help you get started:
Step Three: Validate the Market Size
We've covered TAM, SAM, and SOM in detail here. We won't cover old ground again. That said, when you validate your product, take time to estimate your market size and, more specifically, your SAM. 
To calculate your SAM (serviceable addressable market), first, estimate the total number of potential customers that would be a good fit for your product. Next, multiply that number by the average annual income from each of these customers. 
The key metrics you need to know are:
The number of customers in your segment (consumers or companies)

The products sales revenue that is similar to our product (annually)
By calculating the SAM, you can determine whether or not the available market is big enough to make your new product viable and profitable.
Market Validation Methods
Let's take a look at some popular methods to validate your market:
Interviews and Surveys
Interviews and surveys are a common method to run market validation. You can gain a ton of qualitative data from asking existing and prospective customers for their opinions on your offering. 
Keyword Research
As we've mentioned above, there are lots of tools that enable you to understand the demand for a product or service like yours. You can find out the search volume, ranking difficulty, and the cost of paying for clicks on specific search terms. 
Cold Emails and Calling
Use cold emails and cold calling to contact people that have been identified as your potential customers. You can ask them feedback on your products, ask them for how much they would be willing to pay and ask them if your solution is the best available answer to their pain. 
Fake Adverts
One of the best ways to get information about the demand for your product is to set up a fake advert and website. It's a little time-consuming, but the value of getting real-world data as to people's purchasing behavior is hugely valuable. It may just save you a ton of wasted time and money downstream. 
Conduct Your Test and Analyze the Results 
You may not be happy with the results of your validation experiment. You could discover that your assumptions about your product and its target market were wrong. Perhaps there's little to no interest out there. Maybe you need to refine your concept to align more closely with buyer needs.
It's a learning process, so don't see a disappointing outcome as a failure. You even may spot opportunities to create different products that solve a problem you were unaware of or realize your heart wasn't in the original concept after all. 
In any case, get back to the drawing board and try new ideas. 
How to Do Your Experiment with EpiProdux
EpiProdux makes market validation experiments quicker and simpler than ever. Here's how to get started:
Click on a Product in Your Portfolio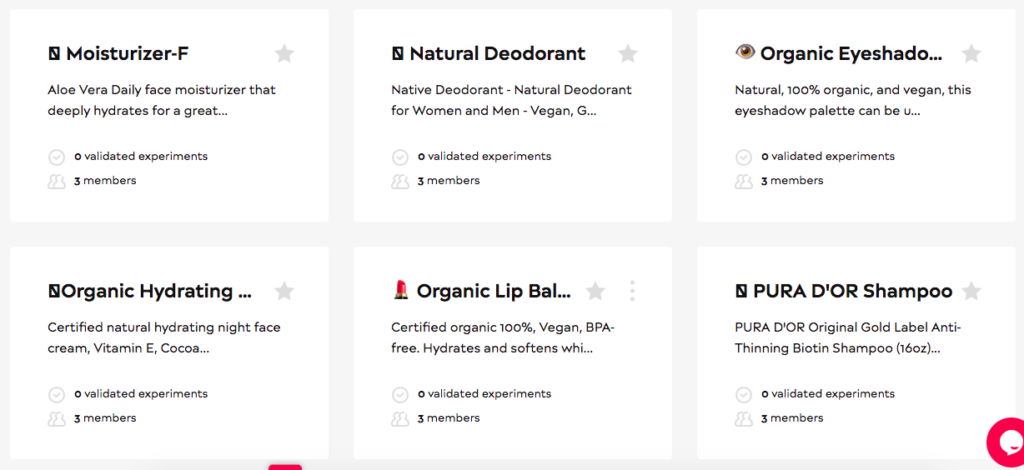 Click on the Add icon on the upper right.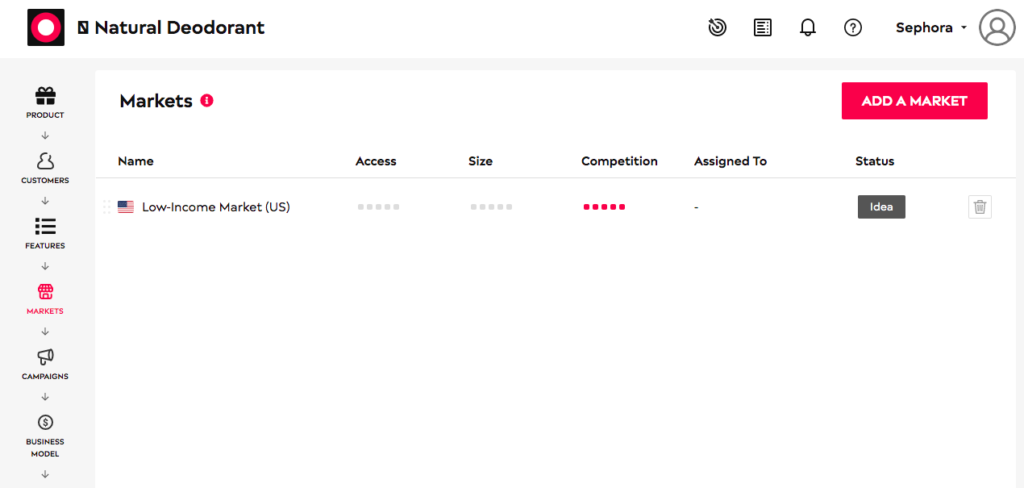 Click on one of the listed Markets. 

Click along to section 3: Validation.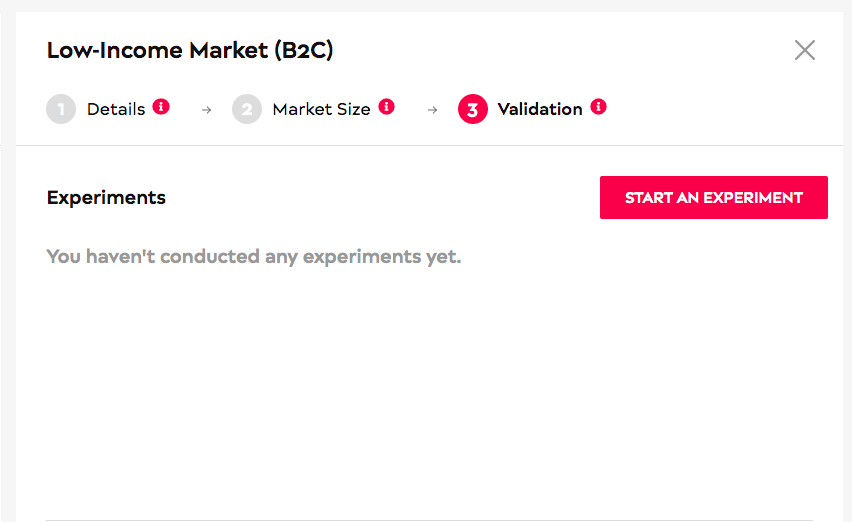 Now that you're in the market validation section: 
Click the Start An Experiment button

Select Demand, Competition, Market Size SAM, or Blank

Fill in each section: Title, Type of Experiment, Metric, Result, and Conclusion
Your metrics may include Competitor Price, Average Monthly Keyword Search Volume, or anything else that helps you determine the product's value. 
Once you perform your market validation experiment, you'll be able to understand whether significant demand for your product exists, the amount of revenue you can expect to achieve, and more. This will help you decide whether to build the product or try another.
Conclusion 
Conducting market validation helps you create relevant products that resolve one or more pain points, satisfy users, and generate ROI. Follow the above steps to build an effective plan and collect the right insights to make intelligent decisions. 
EpiProdux simplifies and streamlines all aspects of market research, including market validation. Try it today!