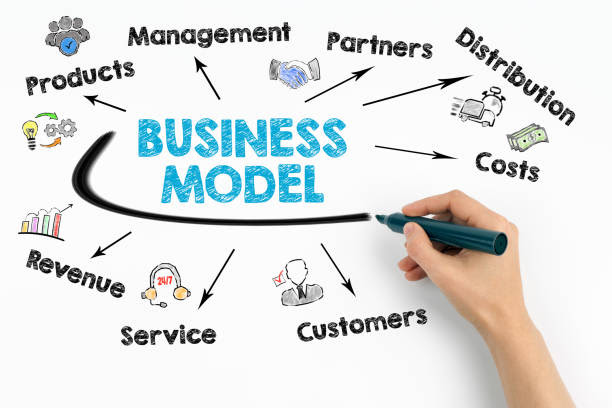 Launching a new business is never all-over-with without choosing how your business will make money. Even running a no-profit startup/business, making money is an unavoidable concern. This is where a business model comes in handy.
This post dives deep to help you understand what a business model is, how to choose your business model, and the six common types of business models you can choose for your business idea.
Let's get straight to the point!
What is a Business Model?
A business model shows how your business makes money. For example, there are different methods to get the desired income from customer support, product sales, events/shows, or by clicking ads. It is essential to have a goal in mind within months or even years. Things might change drastically due to changes in market laws and regulations, competition taking over, technological advancements of other companies, etc.
A business model is more like a revenue model. Different companies have different business models. For instance, Netflix makes money using a subscription model. Customers pay a monthly fee to access both the physical and digital content libraries of Netflix. This form makes it easier for them (the customers) because they don't have to spend money buying their discs or DVDs anymore.
In contrast, a company like Youtube uses the advertising model. Google and Facebook also use this model for their business. And this is how most companies make money in today's media landscape, but not all are alike!
The business model you choose will be factored in by your market and the product that you offer.
However, we have witnessed companies adopting multiple models in today's business world, and Amazon is no exception. And this is a scenario we are seeing with many big companies.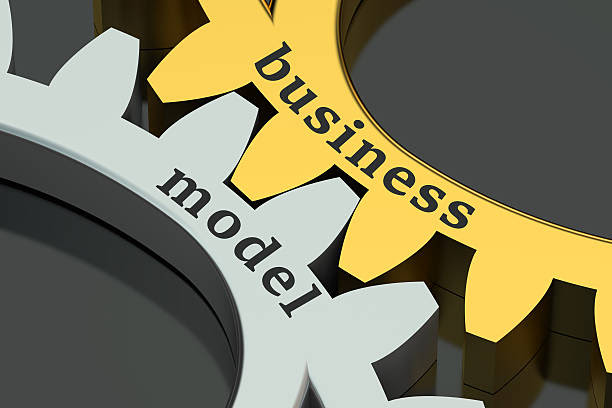 How to choose the Most Profitable Business Model
Choosing a suitable business model might enable you to turn your business idea into a money-making machine as fast as possible.
Identify which business strategy and marketing campaigns to reach your target customer and present your products to them.
Selecting the Right Business Model to Use
Evaluate your Target Market
Firstly, you need to look into the overall number of potential customers in that region and analyze what your competitor is doing by understanding their business models and demographic details.
Consider Your Value Proposition
And this is where you stand out in the marketplace to help your customers/potential clients understand why they forego other sellers for you.
For instance, if you are in the e-commerce business, it is vital to adopt a model that can help users buy & pay for products in multiple countries in a market filled by local operators.
Study the Competition, Competitors' Strengths & Weaknesses
Establish different business models and how one could solve those problems that may concern them on their current business setup or look at starting up some custom-based service offering in the future by using the services available within its product portfolio.
Think of How Your Customers Will Buy
Some markets are more prone to adopt an online or on-demand business model as consumers want products instantly. Others prefer a convention setting, where customers come together physically and pick their favourite product from the store before getting it home.
In cases like blogging, having a content-driven website with a huge following but few product sales, adopting an advertising business model might be your best bet.
Think About Multiple Revenue Streams
Many successful existing firms have multiple business models. You need to analyze the different models and decide which ones to develop based on customer segmentation, market segmentation, product positioning.
Most business models are combined to help you develop the best business model for your business for more revenue.
Experiment Your Way to Find Out What Works
Once you figure out the most suitable business model for your industry, try it and start seeing how well it performs. You will get to what works from feedback after implementing this at some point in time and see whether there are adjustments that can further improve results with tweaks like pricing or delivery schedules or promotions on the different models.
When choosing a business model, it is essential to consider customer segmentation, market segmentation, and product positioning on the market. But which are the common types of business models?

6 Common Types of Business Models
You don't have to reinvent the wheel by inventing a new business model. Adopt an existing business model and refine it to find a competitive landscape edge. Check out a list of the six most common business models you can adopt for your business below:
E-commerce Business Models
The E-commerce business model allows companies to sell physical and digital products through websites using computers. The revenue comes from orders placed over the internet and is usually unrelated to a brick-and-mortar store or shop.
Below are different categories of e-commerce business models;
1.B2C- Business to Consumer
And this is the most common e-commerce business model but has several approaches. B2C businesses do sell to consumers.
All products you buy from an online marketplace as a consumer is classified as B2C transaction.
B2C businesses enjoy the advantage of spending less on marketing than most other business models because of their short sales cycle. Additionally, because you do not need to maintain a large inventory and logistics is easy, B2C businesses have fewer expenses.
Amazon's online marketplace business model (B2C) was one of the most successful e-commerce companies in history. Look at Amazon today! Superhuman Success for Amazon!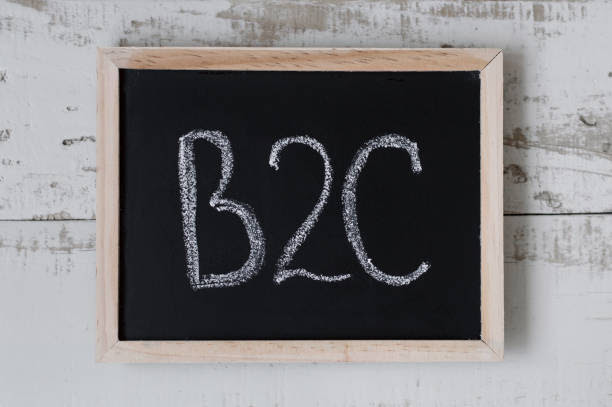 2.B2B- Business to Business.
A B2B business model involves a business selling products to another company. B2B online business model involves:
Manufacturers are selling goods to wholesalers.
Wholesalers are selling goods to retailers.
Manufacturers are selling to distributors.
B2B enjoys a longer sales cycle than B2C businesses. They also have a higher-order value and generally sell at a higher price.
The advantages of the B2B e-commerce business model are that though there is no short sales cycle. The product sold can be customized or tailored to any client's need. And this allows for much creativity and opportunities compared to B2C businesses, where the limitation would likely be the profitability margins.
A classic example of this model is Alibaba.com's B2B service. However, in recent times, we have seen some B2B businesses re-imagining from catalogues and order sheets to some form of records that help improve the target niche markets.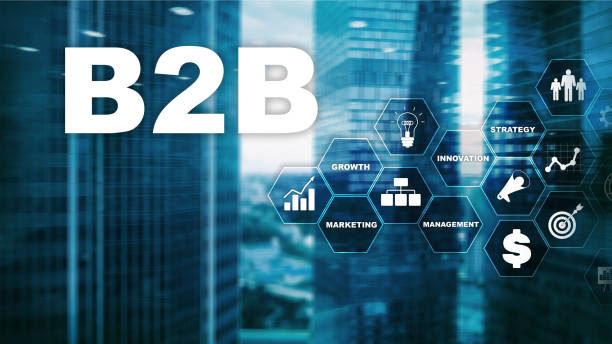 3.C2B- Consumer to Business.
Consumer to business model is the shortest of all, and it allows consumers to sell directly to businesses. Bid freelancing sites like Upwork are examples of this model. Companies can hire freelancers to complete a job, from admin jobs like maintaining email lists and newsletters to product promotion.
However, this model has stiff competition regarding the pricing of goods and services.
Social media influencers are another excellent example of C2B businesses because they connect with companies and market their products to followers.
4.C2C- Consumer to Consumer.
Consumer to consumer business model involves consumers buying goods or services directly from other consumers. And this model makes money from listing fees and transaction fees earned on the marketplace.
eBay, Taobao marketplace and Craiglist are examples of C2C businesses. In this business model, there are fewer advantages because you only get paid for the transaction and not from an advertising-based flat fee which is what B2B provides.
But if you want to start a highly profitable C2C e-commerce business, ensure that your products give great value. Also, having your site rather than listing on existing marketplaces will offer better search engine optimization results, which will bring more customers to your business.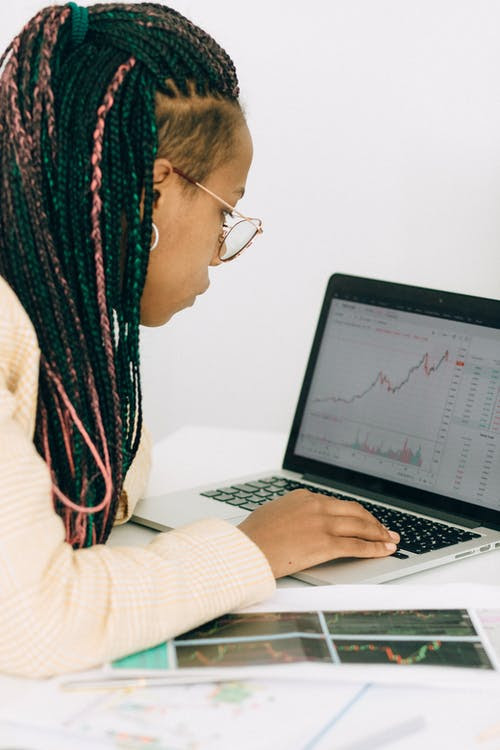 5.D2C Direct to Consumer Business Model.
And this is the newest e-commerce business model. It involves consumers using your website or a similar one to buy products directly from the providers. Thus, it offers low costs and fast and convenient business practices for both brands and buyers because of its peer-to-peer transaction nature.
D2C model is the most lucrative, and when selling niche items, it pays well.
Examples of successful businesses which grew this way include Uber (a D2C transport app and service), Glossier, and Apple.
There is good money in digital marketing for startups because existing brands use this model to boost their growth. However, creating a D2C brand does not guarantee success because the market continues to grow and compete for consumers more fiercely each day.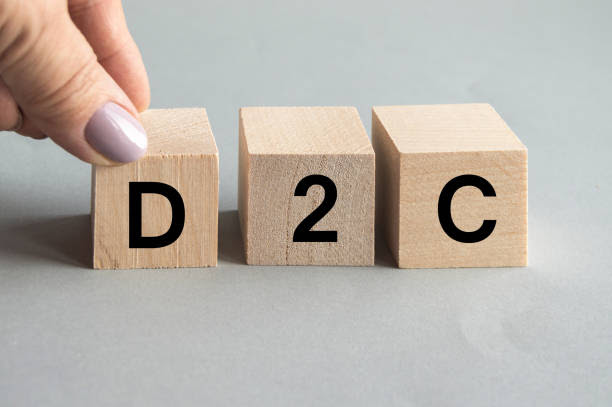 While both profit margins of B2B affiliate marketing business models are higher than C2C businesses, associated costs can be increased. And this causes severe losses if you do not pick your niche well or come up with an effective sales funnel design strategy. Other e-commerce business models include drop shipping and white-label and private label models.
So while choosing an e-commerce business model, consider the niche you are willing to be in and your pricing strategy, along with the overall e-commerce business model that suits you.
Related read: What makes a profitable e-commerce product?
Subscription Business Model
A subscription business model involves customers subscribing to receive periodic e-newsletter or an onsite newsletter, taking some course, accessing their account online through your website, and checking in with you whenever they want. And this business model is directed at customers who don't need or want other people's attention but love receiving something inside the privacy of their own home.
The best part about the subscription business model is that it gives you the ability to make your business venture and provide something useful, entertaining, or informational within it. This model is also highly scalable, so you can start with a few hundred subscribers and grow from there back whenever possible through an aggressive sales funnel design that includes email subscriptions by auto-responders.
Famous examples of successful subscription models include The Economist (a monthly print consumption magazine), Netflix, HNHH (subscriptions for lifestyle tips, updates, and inspiration), The Parsonage (a handwritten letter offering hope by an inspirational speaker), FabulesslyMe, Jason DeRatta of MLM School membership site model.
Experts predict that the subscription based model will skyrocket in the next four years, and companies should adjust and adopt this model.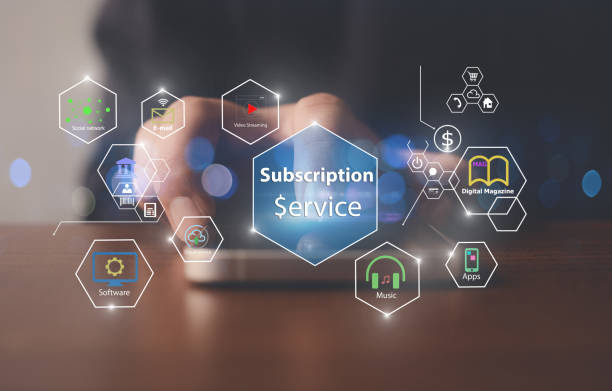 Freemium Business Model
A freemium business model involves getting customers hooked to your product and charging them for premium features. In a freemium model, you capture people only for the few free content or tools they want as "want not to need" users who sign up when no one is looking at their website but believes in it and can see its value through some testimonials that are easy to manage.
While many companies have adopted this model in the software space like Grammarly (a writing aid) and Medium (for writers), it can prove costly for you as a blogger when applied to blogging or other non-software-based digital content.
A freemium business model creates an entirely free platform that offers extra features or services behind the paywall.
However, the only problem with this model is that most people go for the free service without finding out what the paid features are all about – resulting in many systems failing to win over users and turning into a colossal waste of money.
Most bloggers, website owners, web producers, or content marketers benefit from this model. They can leverage the significant traffic it provides them with but cannot afford to pay for premium services like Social Media Management tools or email subscriptions to their newsletter list.
Advertising Business Model
Advertising is a critical business model where everyone needs more traffic. There are many types of advertisement, e-commerce ads that run on specific pages and Google Adsense (an automated way to promote your website). Still, the most common ones these days are through banners or linkbacks on their blog posts which could be too expensive or intrusive for small bloggers who focus only on blogging.
The advertising business model is a great way to monetize your business, but you need to be careful not to let it get out of hand over the others because, in addition, when some are too much, more and more people will leave.
Facebook, Google, Twitter: The Big Guys
These are called the big players who have successfully used the advertising model.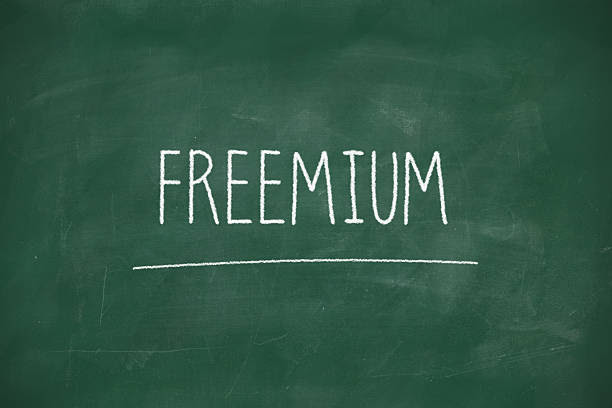 Affiliate Marketing Business Model
An affiliate model is when you recommend a product or service to your readers and receive money (commissions) if anyone purchases it from the company you are suggesting – producing extra income.
You can do this on any blog or website by adding links to products in an approved list of paid services like Amazon(Amazon Associates Program), Clickbank, eBay, etc.
Like ads, publishers make sure what they promote serves their audiences best with the right look & feel. Your audience will be grateful to you for returning the favour if it leads them to a product or service relevant to their buying.
Franchising Business Model
And this is a business model where you start with one location and, in time, expand your brand right across the world. Franchises are a type of franchise or network that takes advantage of economies of scale to grow their businesses, offering franchises as an alternative form of entrepreneurship.
The franchisor licenses some aspects of its operations to a franchisee that may use its name, recipes, and product expertise. Typically the franchisor handles distribution to consumers, but a franchisee may manage marketing or advertising for specific products.
There are several benefits from using this business model, such as:
Gated Network Business Model (Internet/Storage As A Service) This is where you connect all your computers and devices to one central server that does not include proprietary software & uses similar operating systems.
Most of the MacDonalds,7-Eleven, KFC outlets are franchises. And this business model is a combination that involves franchising and non-franchise operation, whereas the restaurants are owned by a small business that runs independently.
The advantage of this concept is a good location, access to powerful advertising resources, and economies of scale.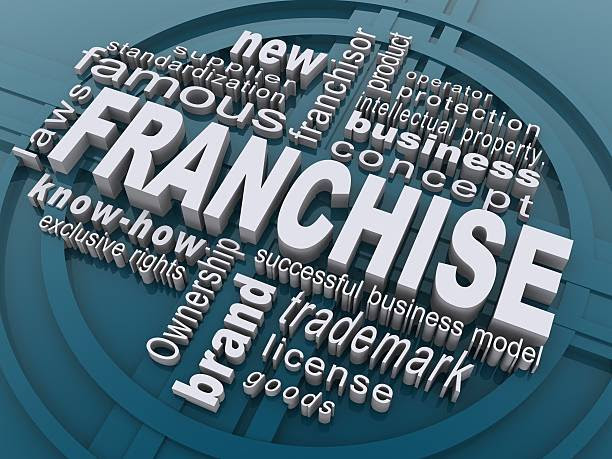 Conclusion
The process of choosing the suitable business model for your business idea can be complex, time-consuming, and expensive. With EpiProdux's product management tool, you get to know each type of business model's advantages and disadvantages and recommend the most suitable one for your specific needs. On top of that, this platform will help you make all the crucial decisions related to your business, such as location and brand positioning.
You will also analyze and combine different models according to your business needs. EpiProdux will give you the tools you need to choose a high-margin product for your business model with ease.
Click here for a free trial to boost your profit margins with EpiProdux's business model tool!