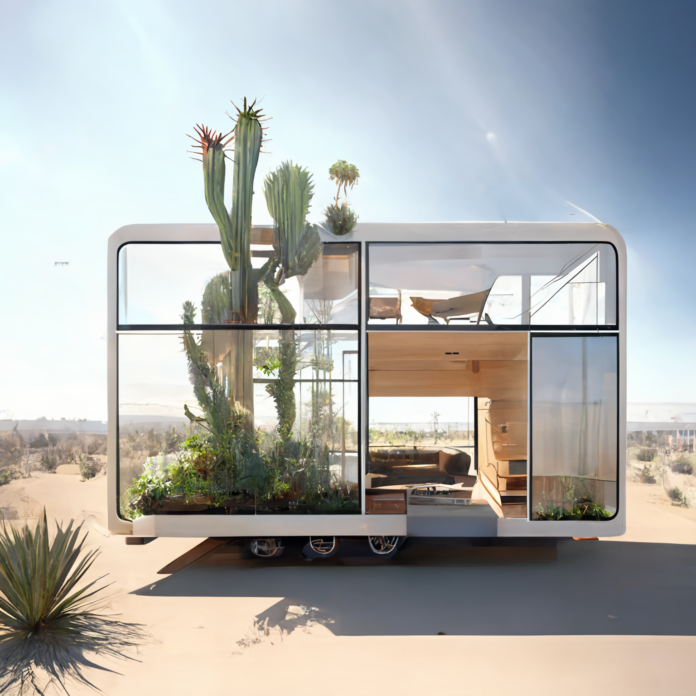 Successful Business Models for Accessory Dwelling Units, ADUs
There are a lot of business models for housing. One of them is the accessory dwelling unit (ADU). Accessory dwelling units (ADUs) are great ways to increase property values, lower costs, and give you more control of your life.
An accessory dwelling unit (ADU) is a separate, self-contained dwelling unit that can be built on the same property as a single-family home. There are several advantages to owning an accessory dwelling unit, such as:
The ability to rent out the space for income.
Potential for additional living space in your home.
Easier building approval process than a traditional detached home.
Accessory dwelling units are a hot topic in Southern California. The popularity of adding housing units is growing as more people realize that they are an affordable and efficient way to add to their homes.
Why? ADUs provide cheap housing, increase the supply of manufactured housing in high-demand areas, reduce traffic congestion and pollution, and make neighborhoods more attractive to would-be home buyers.
But what if you want to build an ADU as a business opportunity? The potential of ADUs as a business opportunity is tremendous. The growth of accessory dwelling units is driven by various factors, including the increase in urban living and millennials moving back into cities after college.
Building and Selling ADUs as a Standalone Product
You're building and selling ADUs as a standalone product in this model. You're not just renting a room in your home to someone but creating an entire structure you can rent out.
Many people, including landlords, renters, and developers, perceive ADUs as a win-win situation because everyone benefits. The advantages of accessory dwelling units, according to the California Department of Housing and Community Development, include:
Building ADUs in wood frame construction is less expensive than building multifamily on infill lots using steel or concrete foundations.
They reduce traffic congestion by providing new housing near public transportation hubs instead of adding more cars on already crowded streets or highways.
Cheap housing options for millennials looking to live close to work or school but cannot afford a home on the market.
The Perpetual Homes model is based on building and selling ADUs as a standalone product. The company allows investors to purchase an ADU that can be rented or sold for profit.
The idea behind these units is that they offer the same benefits as full-sized apartments without the cost restrictions of owning a traditional home. For example, you can have your kitchen, bathroom, and other amenities.
Tips for making this model successful
An ADU project is a great way to create affordable housing. They are also great for small businesses that want to expand into new markets.
Build it right: To sell ADUs as a standalone product, you need to build them in a way that makes them appealing to potential clients.
Offer a variety of ADU types and sizes: One of the most important things when selling ADUs is making sure that buyers have multiple options available.
Location: ADUs are often located in high-demand areas, so it's important to identify them in an area with interest from potential tenants. If you find your ADU in a low-demand area, make sure you have the plan to attract tenants.
Make sure that the space is appealing: As with any new product or service, consider what makes it unique when selling it. If you can help buyers see themselves living there — whether they already do or not — they will be more likely to purchase an ADU than other homes in the neighborhood.
Affordability: It's important to look at the residents and determine their ability to purchase the units. The ADU owner should set low prices for the units to attract even low-income earners.
Building ADUs as an Addition to an Existing Home
A building extension is one of the most common ways to create a second unit on the same property. In many cases, it's a way for homeowners to add value to their homes by making them more attractive to buyers and renters. Building an ADU also offers property owners flexibility and control over the unit's design, size, and location.
This model is particularly appealing to homeowners who want to bring extra income into their homes or extend their rental portfolio without having to worry about hiring a contractor or architect. It can also be an affordable alternative to buying another house or condo.
The value of an ADU is often a key consideration for homeowners who are considering the construction of an addition to their home.
The benefits of building an ADU are many, including:
Enhanced Home Value and property taxes benefits: An added value property can increase the value of your home and help you qualify for a higher mortgage.
Increased Energy Efficiency and Comfort: By adding extra space to your existing home, you will gain more living space without having to make major changes to either structure or landscaping. This will allow you to accommodate families and guests without sacrificing comfort or privacy in your own home.
Less Impact on Your Landscape: You won't need to worry about moving any existing trees or shrubs when you add on to your house. In fact, your current landscape will benefit from being reused when building an ADU instead of having a brand-new landscape designed for single-family lots!
Reduced Construction Costs: The cost of building an ADU in your existing home is typically less than what it would cost to construct on-site, plus the cost of land.
Some homeowners have found success by adding an ADU to their property. In fact, there are more than 60,000 homes in the U.S. that have ADUs in them, according to the National Association of Realtors. Some of these owners use their ADUs as secondary homes, and others use them as additional income generators.
Tips for making this model successful
If you want to add an accessory dwelling unit (ADU) to an existing home, it's important to consider the needs and desires of both the new homeowner and the neighborhood.
In order for your ADU to be successful, you must take into consideration what makes your new neighbors feel comfortable in your neighborhood. If they see no value in having a little extra space in their backyard, then you may have a hard time convincing them to purchase one of these units.
The following tips will help you make sure that your new ADU is a welcome addition to your neighborhood:
Make sure you know what your neighbors will want.
Be prepared for setbacks and changes.
Have a backup plan if things go wrong
Find out if your neighbors have any concerns before tackling the project.
Renting out ADUs as a Source of Passive Income
Renting out ADUs as a source of passive income is becoming more popular among homeowners who are looking to supplement their monthly mortgage payments.
We are living in a world where the cost of owning a home or an office is rising.
With an ADU, you can rent out a portion of your home, like a second bedroom or den, for additional income. You may also want to rent out your backyard or patio for extra income.
Renting out your ADU can be beneficial for many reasons. The first reason is that it will increase property value. This means that more people will want to buy your house, and they will pay more than what they would have paid if you had not rented out the space.
The increased cash flow from renting out an ADU can be a huge benefit; however, it can also be difficult to manage all of the expenses involved with managing an apartment building.
Minimal Management: If you have a good tenant and manage your property well, then this model will work for you without any additional work on your part.
There are many challenges involved with renting out an ADU, but they are all solvable if you plan ahead and put in the work required. One challenge is finding tenants who will pay a fair price for your space;
Another challenge is maintaining quality tenants; however, there are ways to overcome this. For example, you can offer incentives such as discounted utilities. Also, having all the paperwork prepared before you have a tenant will save time and ensure that all necessary documents are in order.
Tips for making this model successful
In the last few years, the share of single-family homes owned in the United States has fallen from 61% to 53%. Instead, millennials are increasingly renting and buying homes in multifamily buildings.
In fact, millennials are the largest generation in history, and they are changing how we do business. The future of housing will be driven by them and their preferences for living arrangements.
Set your price point correctly
Make sure there are no other costs associated with renting out your ADU.
Establish a good relationship with potential tenants so they feel comfortable renting from you and don't cause any issues for renters or homeowners in the neighborhood.
Building ADUs as a Form of Investment Property
One of the best ways to get your foot in the door with a new business is to start with an investment property.
Buying an investment property can be a great way to earn passive income, and it can also be a great way for you to build up your real estate portfolio.
However, many people need help finding affordable investment property because they need to figure out where to start.
ADUs are an investment opportunity for people who have the capital and willingness to invest in a project. They have many benefits:
Long-term rental income from tenants
Capital appreciation (if you choose to rent out your unit)
Increased property values due to increased supply and demand
The biggest challenge with ADUs is that they can be expensive to build. Even if you have a lot of time and money, there are still a lot of things you need to pay attention to when building an ADU.
In the past few years, there has been a surge in the popularity of building ADUs as investment property. Although most real estate experts agree that this trend is still in its infancy stage, some investors have already seen returns from their investments when they sold their units at higher prices than expected. Some homeowners have also used their ADU space as an additional income source for themselves or their families.
If you're thinking about making an investment property out of your ADU, here are some tips to help you get started.
Consider your neighborhood and the existing housing stock
Look at other ADU projects in your area. Make sure you have a solid plan for financing the project.
Identify what amenities are important to you, like a fitness center or outdoor space
Think about how much time and money you want to invest in this new project
Conclusion
In the end, it is important to understand that ADU business models are not a one-size-fits-all solution. In order for an accessory dwelling unit business model to be successful, there are a number of considerations that must be made. The first thing to do is research the different models and understand how each model works. The next step is to find out what resources are available to help you get started.
The next thing to consider is whether or not you can afford an ADU business in your area, as well as how much money it would cost to build and maintain one. Once you have decided on a specific model and location, then it's time to start looking at potential customers and potential locations.
Conclusion and recommendations.
Selling a little extra space can seem difficult at times. But it can be a different way because there are many business models we can use to sell our extra space. If we start with a little planning and some creativity, we can sell all of the great things we can do inside our ADUs for plenty of money. This is an idea worth exploring as more and more people consider these units in their apartment buildings as something viable for rental or even possible to buy outright. You can use Epiprodux to design your ADUs and make your business more profitable.
Visit the Epiprodux.com platform and sign up for free.
Frequently Asked Questions
What is an accessory dwelling unit (ADU)?
An ADU is a separate living quarter constructed beside a primary home; ADUs may be freestanding, like a cottage in the rear, or connected, like a finished basement or garage. They go by a number of names, including granny flats, in-law suites, and supplementary suites.
Why are ADUs becoming more popular in California?
The rising population and high expense of living in California have contributed to the rise in interest in ADUs in that state. With the potential to generate additional income for its owners, ADUs are a win-win for everyone involved. In addition, several states have relaxed their regulations to make it simpler for individuals to construct ADUs in their homes.
What are the different ADU business models?
Construction and sale of ADUs as a product line, ADU construction as an addition to an existing house, ADU rental as a source of passive income, and ADU construction as investment property are all examples of the many ADU business models.
What are the advantages and disadvantages of each business model?
There are perks and drawbacks to every possible company structure. For instance, there's a lot of money to be made from designing and selling ADUs as a separate product, but there's also a lot of money to be spent getting started and a risk of the market fluctuating. The construction of ADUs as an extension to an existing house offers cheap initial investment costs, the possibility of passive income but poor profit potential, and the possibility of legal or local zoning complications.
What are the tips for making an ADU business model successful?
Successful ADU business models may be achieved by careful planning, familiarity with local ADU legislation and regulations, and familiarity with the many models available.
Where can I find more information about ADUs in California?
Visit the website of the California Department of Housing and Community Development (HCD) or talk to your local building authorities, architects, engineers, and builders to learn more about accessory dwelling units in California.