Guide to Fashion Product Development: Strategies for Small Businesses 🚀
Fashion product development is a multi-step process that goes from research and design to manufacturing and production planning. Whether you're a designer or an entrepreneur, understanding all steps involved in the product development process is crucial for the success of your brand.
In this article, we will provide you with a step-by-step guide on how to do product development in fashion.
What is product development in fashion?
The fashion product development process is the systematic process of creating new fashion products from the very first concept to selling on the market. This production process involves various steps such as initial research, design stage, pattern development, sample making, fabric sourcing, manufacturing, quality control, and packaging.
The final objective of all these steps is to develop a fashionable, functional, profitable product that meets the needs and desires of the target market. A successful fashion product development process requires a combination of creativity, technical expertise, and business knowledge in the fashion industry.
The fashion product development process is important because it helps to control costs by ensuring that products are designed and produced efficiently, meet high-quality standards, are innovative, and help the success of the fashion business by increasing sales and revenue.
What are the 5 main stages of the fashion product development process?
There are 5 main stages involved in product development fashion that the design team must take seriously to develop a good design. These steps are included in the production planning stage and involve:
Design concept

The initial creative process involves generating ideas, researching trends, and creating sketches of potential designs.

Pattern and Sample Making

In this design development stage, the conceptual design is turned into a physical prototype. A sample is made to test the fit and overall look of the product.

Material Sourcing and Testing

The materials are sourced and tested to ensure they meet quality standards for the final design.

Production

When everything is approved by the product developer, the final product is manufactured in a factory and passed on to the apparel industry.

Marketing and Sales

The final stage focus on promoting and selling the product to the final consumer through different channels.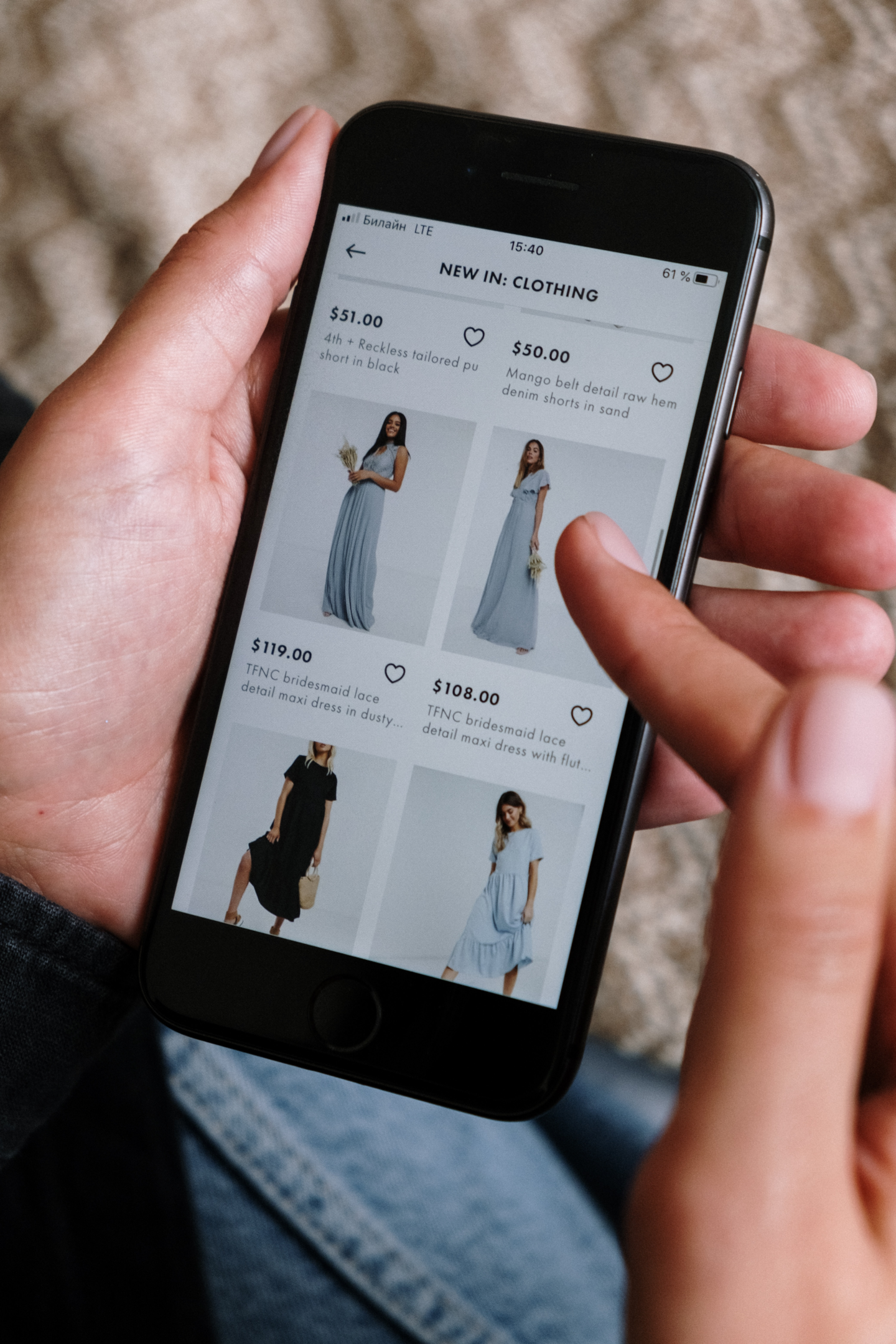 To better understand the product development process, one must know everything involved in these 5 stages. They constitute the base for fashion design and production. Without this knowledge, it is almost impossible to develop fashion products that consumers will want to buy. In the following article, we will deepen these concepts and show step by step how design and production are made.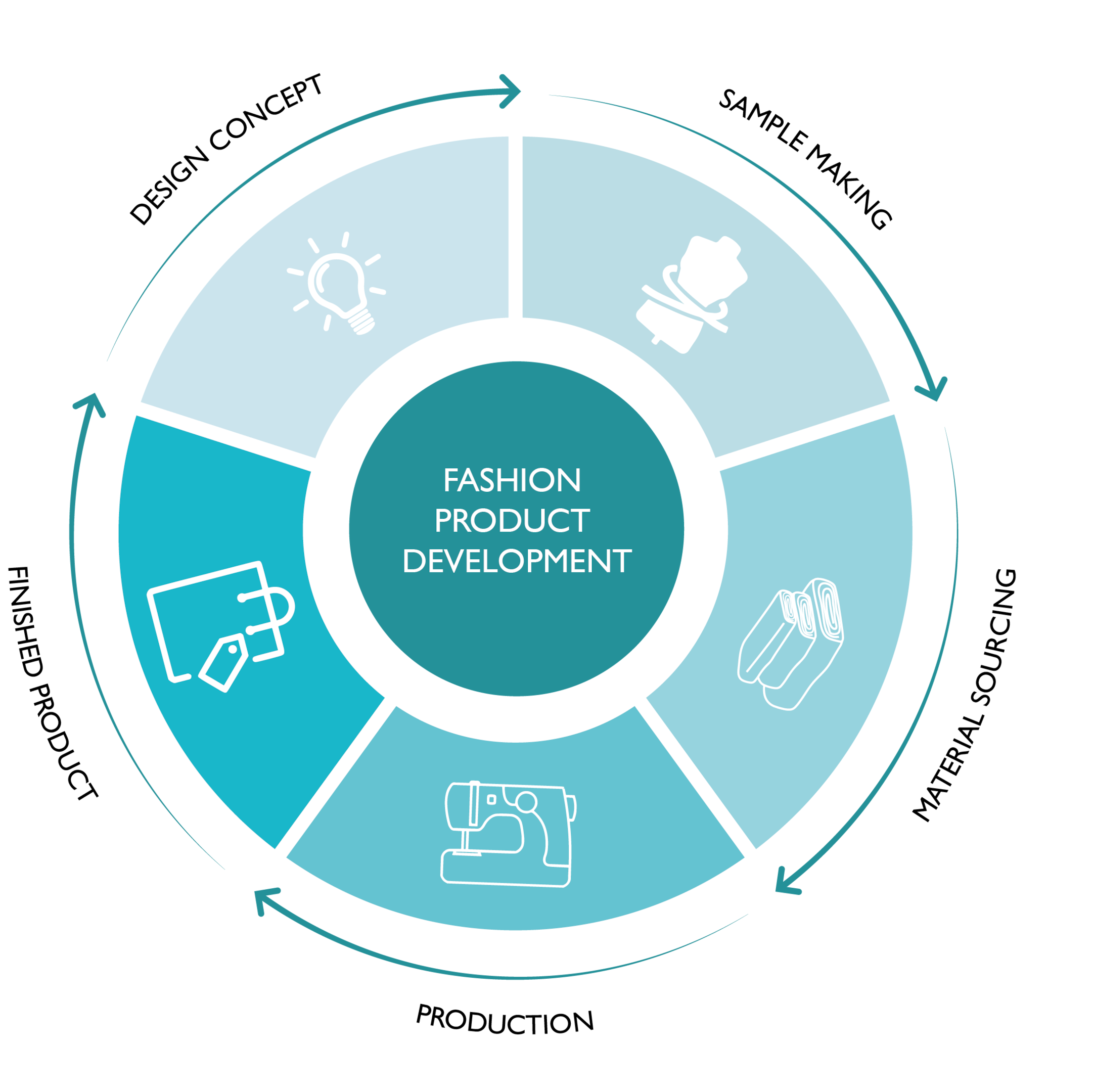 1) How to develop your idea – Research and Design concept
The first step a fashion product developer must take is the most difficult because involves showing new ideas and concepts. This step is also the foundation of the product development process and sets the success for the steps ahead.
To develop a fresh and good fashion idea there are product development strategies to follow and they all involve research before starting anything. The research must include:
Identification of the brand target market and what their needs and desires are, which means researching their demographics, lifestyle, and buying habits, among other factors. This will help develop a concept that will resonate with the target audience.
Do market research and analyze the fashion environment to see what competitors are offering. Through market research, you will be able to identify gaps that a new product can fill.
Do trend research and see what are the most popular fashion trends that can be used in the construction of your product. Remember to do seasonal research, focusing on one particular season to capture trends and cultural influences that may be affecting the market. Looking at fashion blogs, magazines, and social media is another way to get inspiration.
Just after all the research is done can a fashion entrepreneur finally start thinking about the design development itself, focusing on developing products that will have an impact on customers' lives. To do this, it is necessary to follow the next steps in order:
Choose your concept

This part is not easy, but having a base concept is essential to have a guideline for what to do. Fashion designers are influenced by politics, arts, nature, science, and historical events, among others to help establish a base for their products.

Create a Mood Board

A mood board is a document with images, color palettes, and textures that will serve as inspiration for your design process and must convey the aesthetic of your concept. Having a mood board is crucial because, besides giving a concrete concept to develop, it will help the better visualization of the ideas that will guide the project.

Sketch and Fashion Design

After all the initial research, the concept, and the mood board are defined, it is time to sketch design ideas. This is the phase for initial drawings, that don't need to be perfect but must explore different shapes, silhouettes, and details. A product developer must do tens of sketches until having a strong vision for a good, very well-developed product. When in this stage, a brand should also understand if it going to develop seasonal collections and products or the opposite because when doing a collection for a particular season there are trends and other aspects to have into consideration.

Choose colors and create patterns

After setting up a sketch, it is important to define a color (that must be accordingly to the concept) for the fashion product. Some products also use patterns. In this case, a graphic design product developer will use the knowledge applied to fashion to draw and design patterns.

Develop Technical Sketches

Technical sketches show all the design details and measurements of the design. It is important to have all the information to make a product that will be produced accordingly to the creative design team's vision.
Why the creative idea is so important in the fashion industry?
A creative idea is crucial in the fashion industry because it is the foundation of any successful fashion business that wants to develop relevant, distinctive, and recognizable fashion products.
A unique and innovative idea can make a brand stand out in the apparel industry, setting it apart from its competitors. Furthermore, the creative idea inspires the entire product development process, from research and design to production and marketing, helping to guide the color palette, fabric choices, and even the marketing campaign.
However, getting a creative idea is a challenging process. It is similar to having a blank piece of paper and not knowing what to write or draw. There are some steps to help you develop and come up with a good idea, such as:
Researching for valuable inspiration and brainstorm

Brainstorming involves generating a large number of ideas – no matter how unconventional they may seem – for a specific problem or question. The final objective is to come up with as many ideas as possible in a short period and normally it's done together with the design team.
Narrowing down ideas

After brainstorming you will have lots of ideas to review and narrow down. You must choose just some options based on their relevance and see if they align with the brand identity.

Choose a theme and gather inspiration

Then you must choose a theme or concept and do more profound research on the chosen concept, meaning gathering images, colors, textures, and overall inspiration from different sources.
During the next stages of product development, you may realize there are things to alter and adjust in the concept. This is normal because you must always continue to refine and develop your concept throughout the entire process when needed.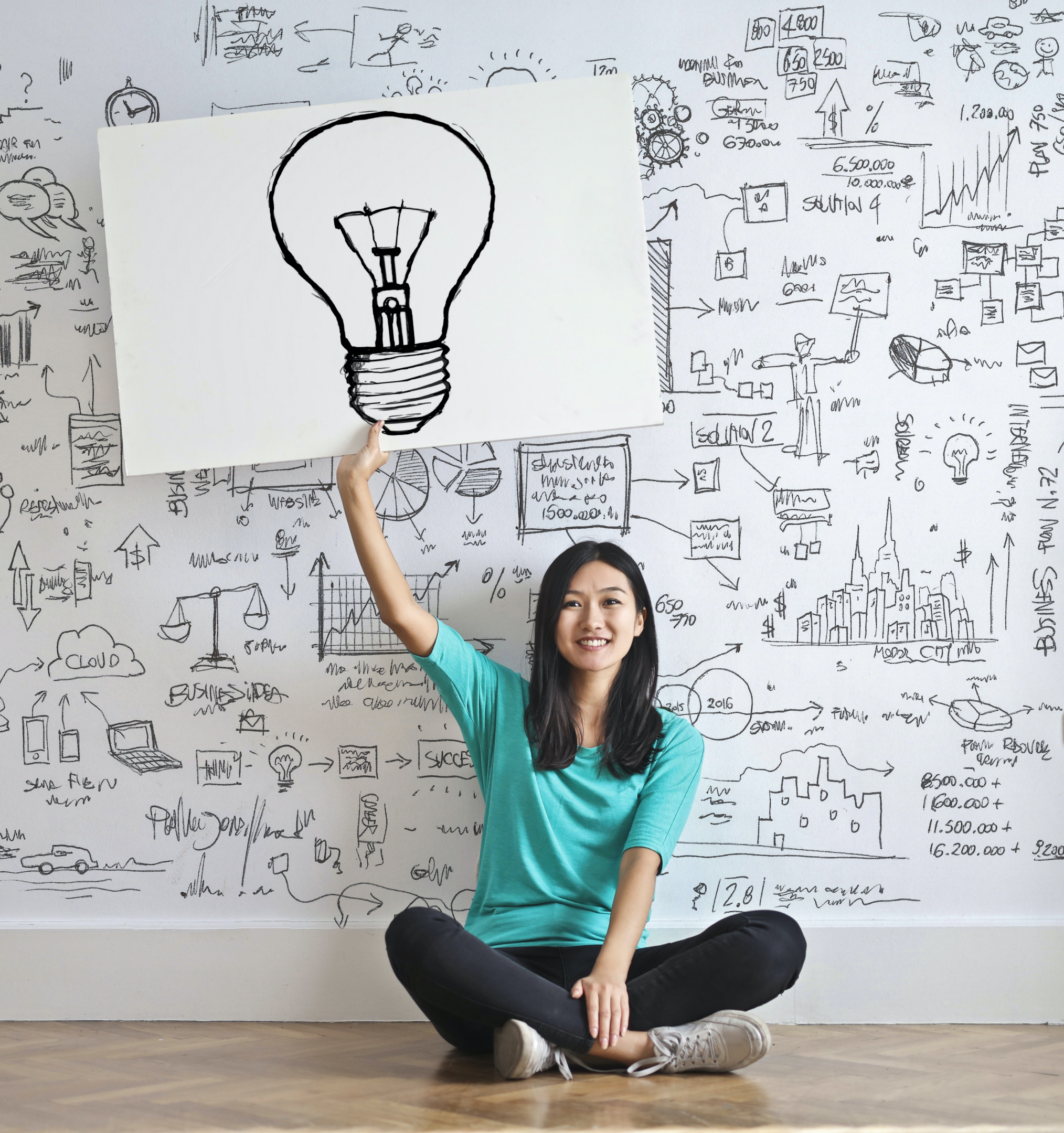 Tech pack development
A tech pack is considered a detailed document with key operational knowledge that outlines the technical specifications of a product. Creating tech packs is essential as it serves as a blueprint for manufacturers.
A technical designer product developer must develop detailed tech packs that normally include information on:
Technical sketches of the product (front, back, and side views);
The bill of materials;
Detailed measurements of the clothing (length, width, and height);
Construction design details with information on seams, stitching, and finishing;
Specification sheet on grading to adapt to different sizes;
Because tech packs are used by manufacturers and production teams to produce the garment, they must be accurate and detailed. That is why tech pack product developers must understand a little bit of all fashion design, garment construction, materials, and manufacturing processes.
Nowadays, there are software programs available for technical designers that simplify the process of creating tech packs (like Adobe Illustrator) by providing templates and tools that can save time while ensuring the quality of the process.
2) Pattern Making
Pattern making is the process of creating a template used as a guide to cut and sew fabric pieces together aiming at the creation of a garment. Through this, product developers can translate design concepts into construction details and actual clothes by creating a 2D blueprint of the garment which includes all the necessary dimensions. The 2D blueprint is then used for pattern cutting.
There are different methods to do pattern development, and they can be:
Draping – manipulating fabric directly on a mannequin to create the desired shape.
A flat pattern development – creating a pattern directly from measurements and drafting it on paper.
Computer-aided design (CAD) making – using computer software to create a pattern and make adjustments.
Pattern development is an essential part of the design process because it allows the creation of well-fitted garments that are consistent in size and construction.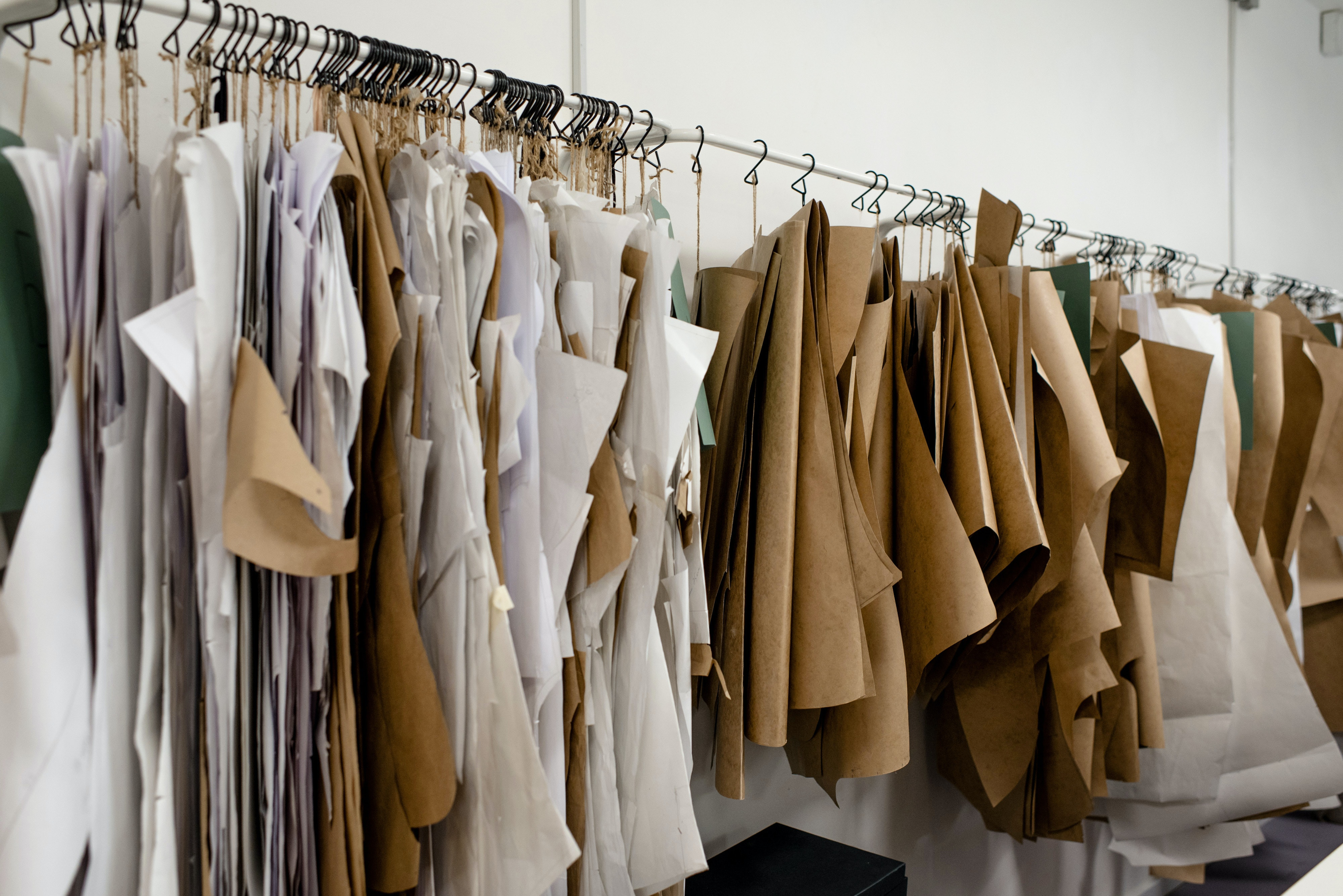 Sample Making importance
Sample making is the process of creating a sample of a fashion design before final production. Making samples usually involves the use of muslin, plain, or unbleached cotton to create a basic mockup of the garment.
The prototype is then fitted on a model or mannequin to evaluate the design, fit, and functionality and, if necessary, adjustments are made to the final sample making.
Making samples is important because it allows for testing the design and the material development, communicating with clients (so they have an idea of how the final product will look), ensuring that the final product meets the quality standards, and increasing efficiency and cost savings as it identifies potential design flaws early on.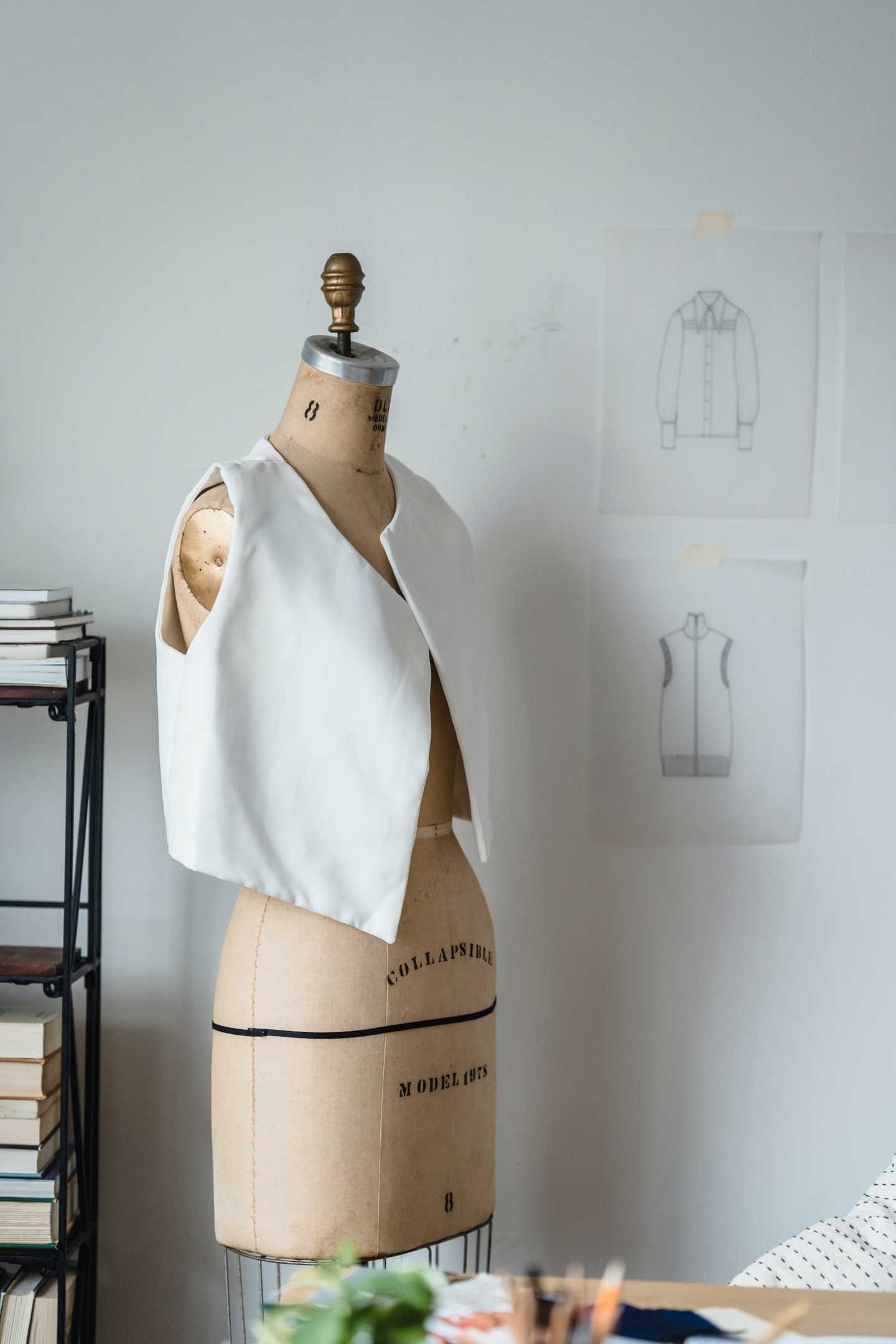 3) Choosing the best fabrics
Fabric sourcing is the process of finding and selecting the best raw material fabrics for a product. When fabric sourcing, the material development design team must look into the supply chain and identify different manufacturers, wholesalers, and retailers that can have the best fabrics for a particular concept.
That is why, to choose a fabric in the supply chain, the design team must consider several factors such as:
Garment design and desired performance – The fabric you choose will depend on the garment design and the performance features you want the fabric to have, such as stretch, drape, or durability.
Fabric quality – Analyze the quality of the raw materials by examining the fabric's density, weave, and finish.
Manufacturing costs – Consider the budget for your project and look for fabrics that fit in it.
Order samples – Ordering samples is crucial to feel the fabric in person and determine its quality and texture.
Choosing fabrics wisely is important because the quality, sustainability, price, and delivery time of fabrics and raw materials can dictate the success of a product by bringing a vision accurately to life.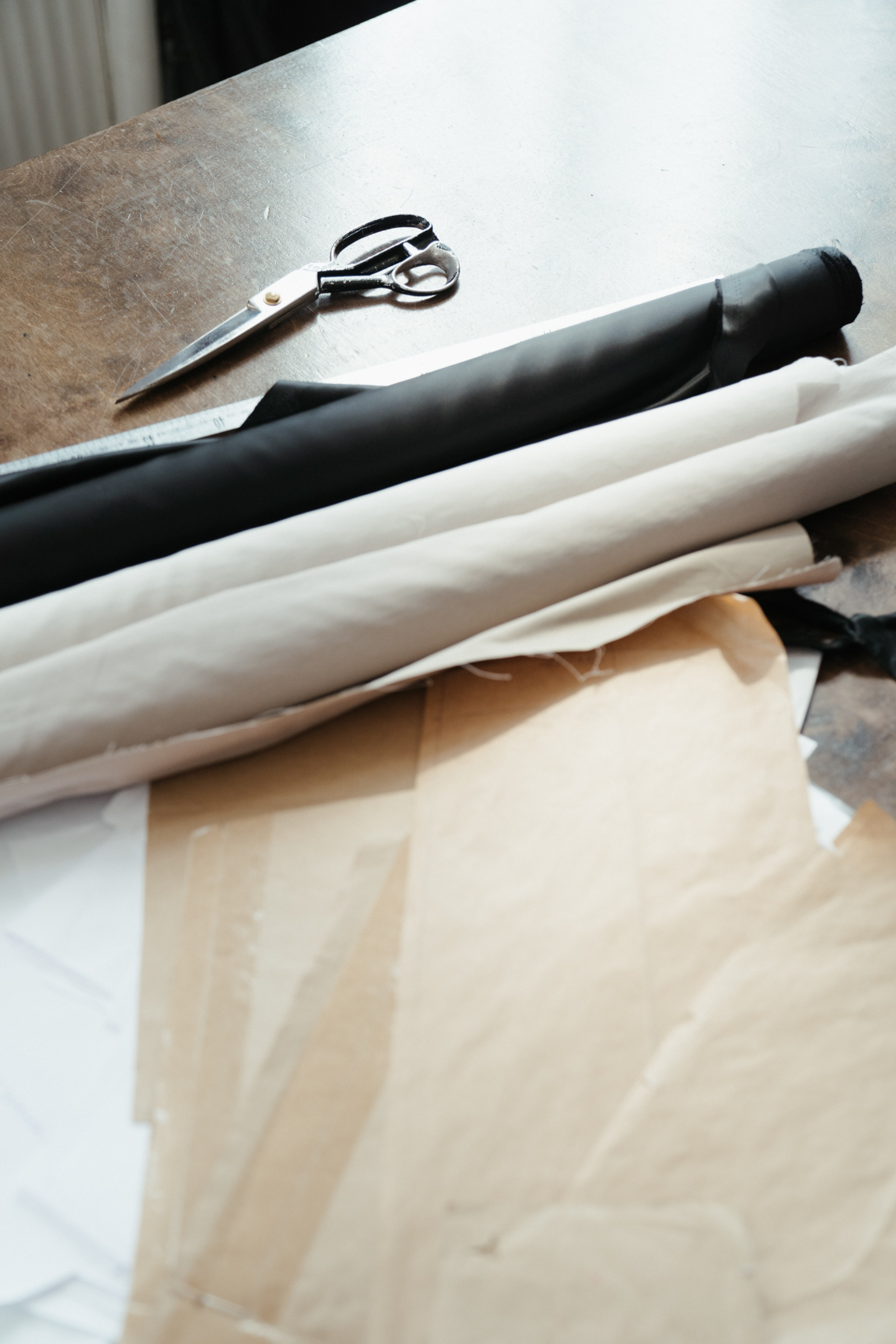 4) Manufacturing and production planning
The overall manufacturing process in apparel production is the process of transforming a raw material or component into a proposed clothing product that can be sold in target markets. The product manufacturing process typically involves a combination of manual labor, machinery, and technology to produce in large quantities.
The production planning stage in the manufacturing process is the process of planning and organizing the entire production line to create the final product. This involves creating a plan for the production line development, including determining the materials needed, finding manufacturers, estimating the cost, and developing a timeline for the various stages of product development in fashion.
Once the line development plan is made, it is essential to stay in touch with manufacturers to monitor progress in the product line, make adjustments when needed, and ensure that the production is completed on time and within budget.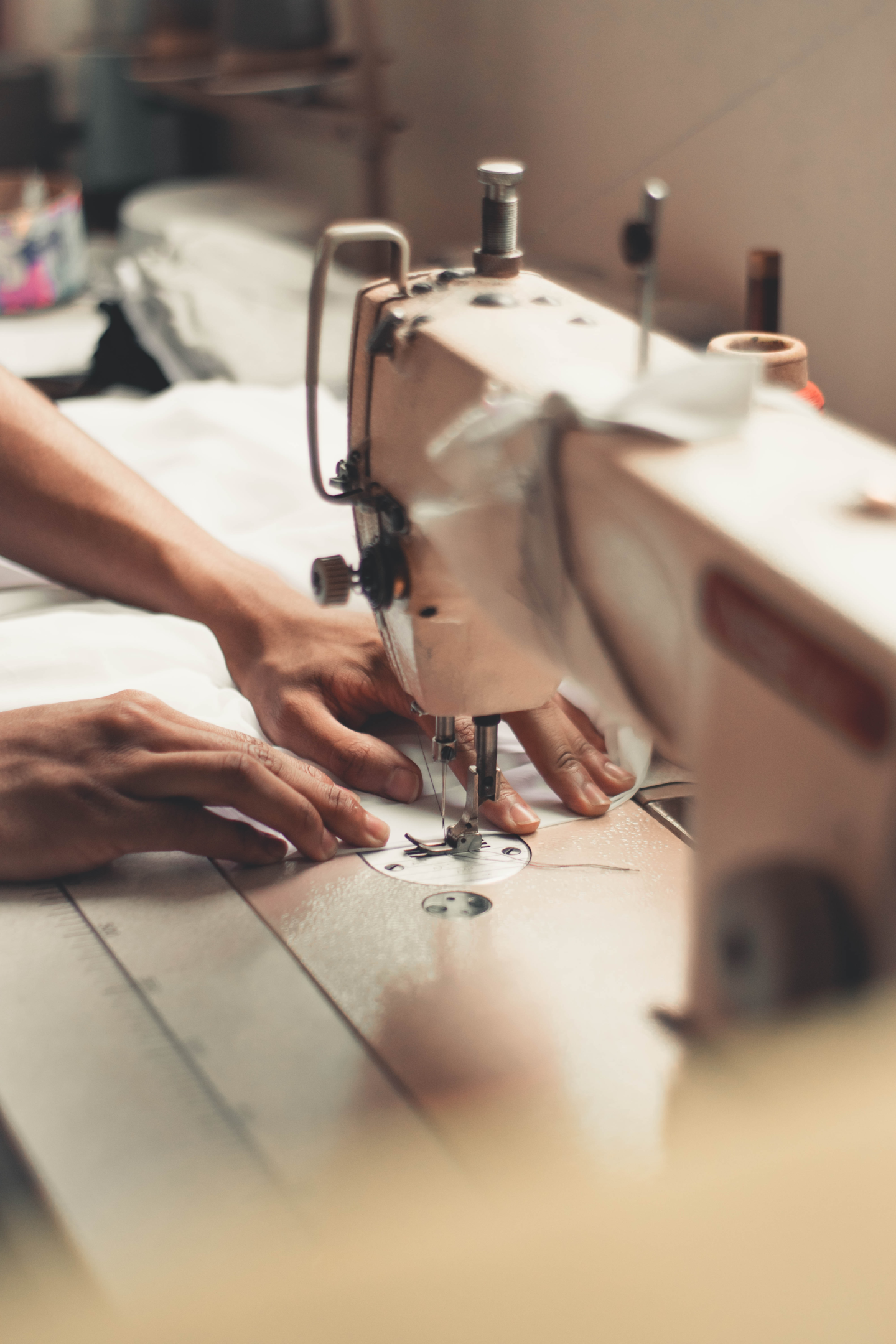 Quality control
Quality control ensures that the final fashion product meets the quality standards required.
This quality assurance involves inspecting the product line at various stages to make sure that it meets the required specifications, such as size, fit, color, and overall appearance. For example, quality control may involve conducting tests or analyzing fabrics before they are even cut and sewn, or offering insightful feedback on the finished product before it is shipped to customers.
To summarize, different ways can be done to ensure quality control such as:
Establish quality standards;
Conducting inspections and tests;
Training quality control staff so they can give good insightful feedback when it comes to identifying quality issues;
Overall, quality control is an important step in fashion product development as it helps make sure that the final product meets quality standards and is flaws-free.
5) Finished product and sale
In the fashion industry, a product can be considered finished when it has gone through all the above steps of the product development process.
A product is only finished when all design and technical details have been finalized, it meets the required specifications, has quality assurance, and has been produced in the required quantity to be shipped to target consumers. A finished product will be sold to retailers in the apparel industry or directly to a particular target consumer.
The success of a product relates to sales strategies (in physical or online stores) and effective promotion through fashion marketing and excellent communication skills.
More than just selling the product, to have success in sales and marketing, fashion businesses need to:
Highlight the benefits of the product;

Provide excellent customer service;

Offer incentives such as discounts;

Leverage their social media and online marketplaces;
In this final step, it is also important to continually monitor current sales and customer feedback and make adjustments as needed so the product continues to meet the needs of the target consumer.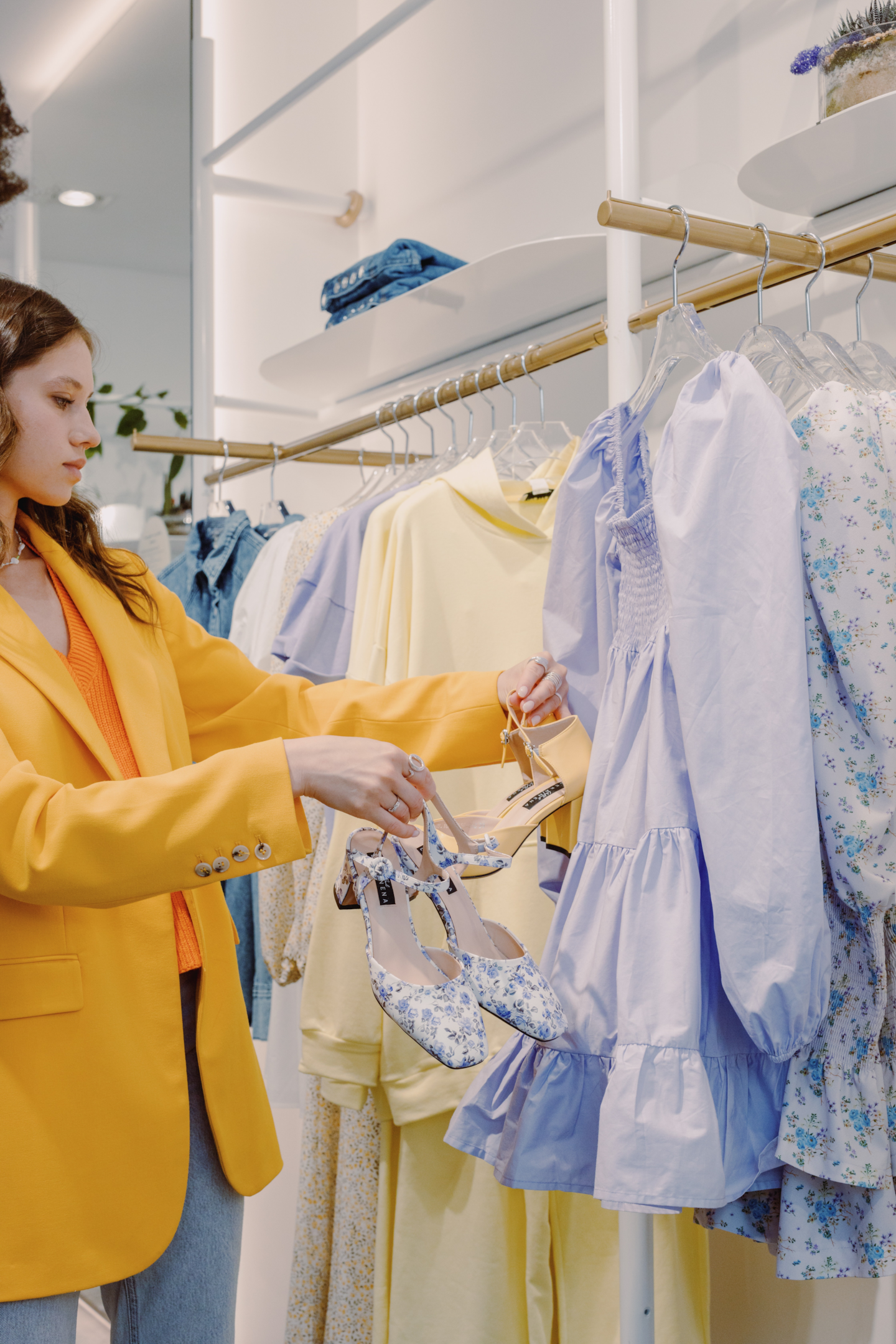 Packaging and Shipping
Packaging and shipping in fashion refer to the process of preparing fashion items for delivery to customers. Besides ensuring that the product is well-protected during transportation, a well-designed fashion house production package that considers branding elements such as logos and labels can create a positive impression on the customer and promote a brand.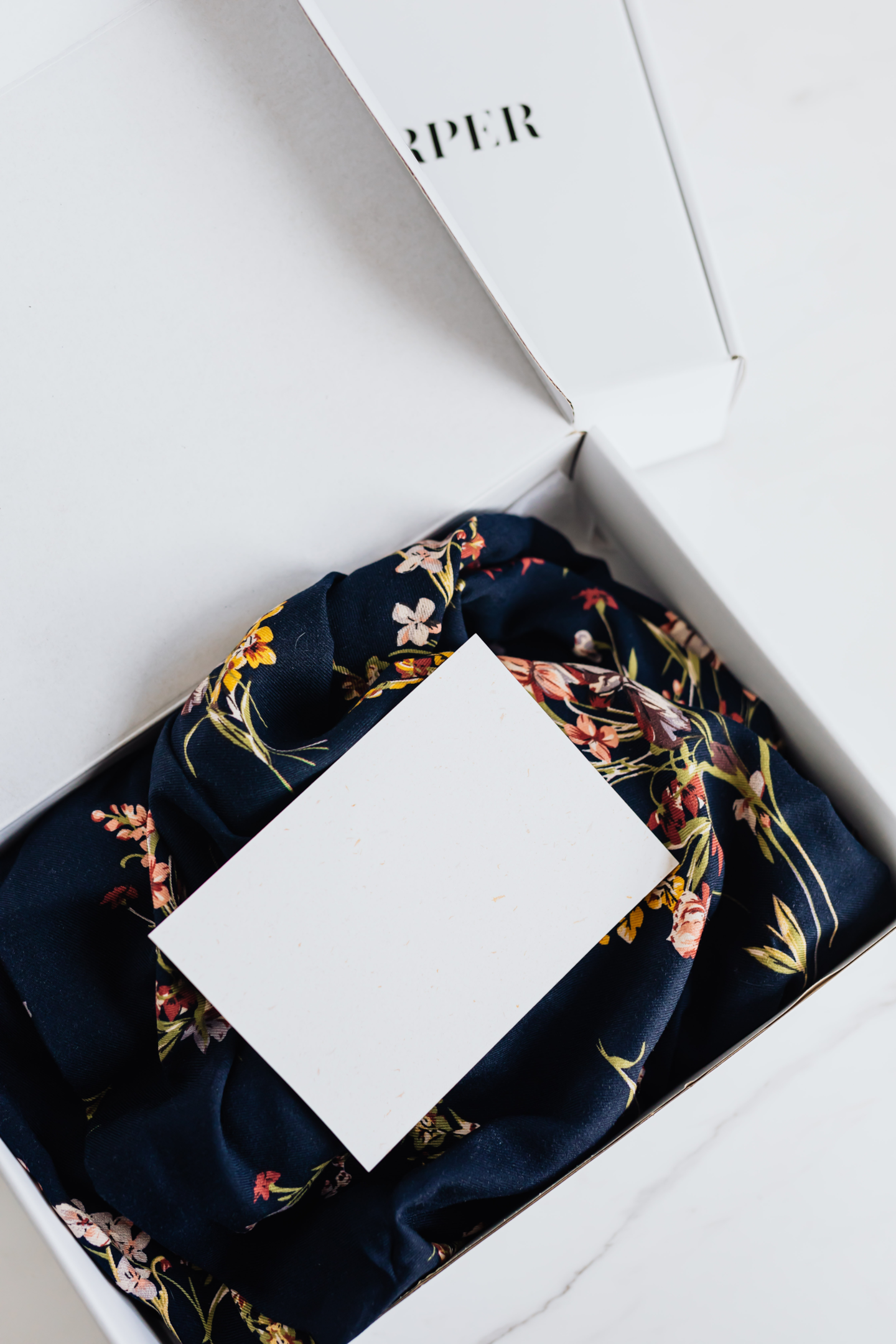 Start a more efficient fashion design process now!
Epiprodux will guide and help you follow the steps needed in Fashion Product Development. Join Epiprodux now if you want to leverage your fashion business!