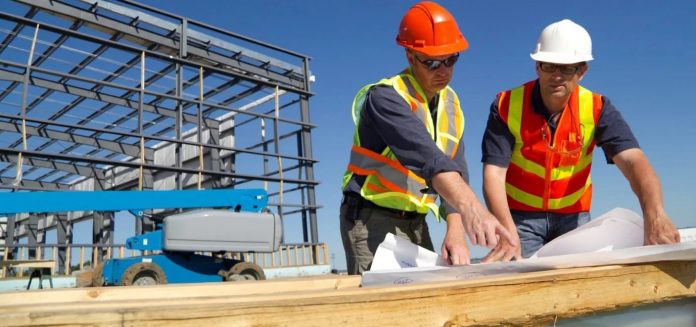 Project management is a vital part of the construction industry that needs to be performed correctly for projects to succeed. The people behind the project should be able to communicate practically, understand proper budgeting, and learn how to use all the available resources to get the job done on time without any headaches.
If you are looking for a construction project management service, look no further than EpiProdux. We offer construction professional services and can provide you with everything you need to ensure that your capital projects will run smoothly from start to finish.
You can count on us to get everything set up correctly so that when it comes time for the actual building phase, there will be no hitches or problems that could cause delays or issues for your company. We know that every building process has unique needs, so we work with our clients to get what they need when they need it.
What Is Construction Project Management?
Construction project management is a process that involves planning, scheduling, budgeting, and controlling the execution of a construction project to meet specific requirements. It consists of monitoring the work's progress and making adjustments as needed to reach the desired goals on time, within budget, and to the highest possible standard.
Construction project managers oversee all aspects of building work, from initial site preparation and project planning to the finishing touches and handover. They're responsible for ensuring the project progresses smoothly, without any delays or problems cropping up along the way.
A project manager is usually employed by construction firms or local authorities who have hired them as external contractors. However, some large construction companies also have in-house project managers who oversee projects on behalf of their clients.
A typical day at work for a construction manager might include the following:
liaising with customers or clients to discuss what they want from a particular project;
conducting feasibility studies and costings;
organizing legal contracts;
organizing staff members onto different projects;
checking specifications and blueprints;
keeping track of materials used in projects;
Who's Responsible for Construction Project Management?
Many different project stakeholders are involved in a construction project, each with its own responsibilities. While the general contractor is ultimately responsible for the project's overall success, they will need help to do it. Here are some of the roles and duties that come with construction project management:
Project Owner
The owner, or sponsor, is the person who is directly or indirectly financing the project. The owner is responsible for providing funds to pay for construction and for assuming any risks associated with the project.
The project owner can be any organization, including a government agency, a business entity, or an individual. The project owner directly or indirectly finances the project.
In many cases, the project owners or owner may not be involved with the day-to-day management of the construction process. Instead, the project owner selects individuals to manage their projects on their behalf. In this scenario, those individuals need to understand their role in overseeing construction tasks and ensuring they are completed correctly and within budget constraints.
Construction Project Manager
The construction project manager is the person tasked with overseeing and managing a construction project. This person is in charge of ensuring that all work is completed on time, within budget, and according to specifications.
The construction project manager may be an employee of the company that is doing the construction or may be hired by an independent firm or agency.
You can call a construction project manager to handle many aspects of a project, including scheduling, budgeting, quality control, and more. This individual must be capable of handling all parts of the task in order to guarantee that everything goes properly throughout the construction phase. The construction project manager should have good people skills so that they can work well with both employees and clients alike.
Construction Project Manager Responsibilities
Project managers have many responsibilities that involve the entire life cycle of a construction project. They typically must:
Plan projects, including determining goals and objectives, researching options, developing budgets, and preparing schedules
Schedule projects using tools such as Gantt charts to track progress and identify potential problems
Develop project budgets based on labor costs, materials costs, and other factors
Hire subcontractors or additional workers as needed to complete specific portions of a project
Coordinate with engineers and architects regarding design changes or construction details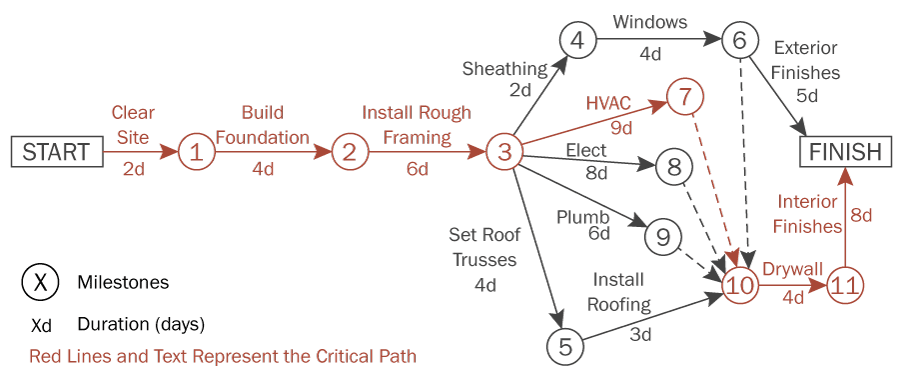 Project Scheduling
Construction Subcontractors
Construction subcontractors are the people who carry out the work of construction. The general contractor usually hires them for tasks such as laying bricks or installing plumbing.
Construction subcontractors must have a license to operate in your state, and they should be bonded to be forced to finish their work even if they go out of business.
It's important to remember that not all subcontractors are created equal. Some are excellent at their jobs, while others take shortcuts or cut corners to save money. If you choose wisely, however, you can end up with a beautiful home that will last for years.
General Contractor
The general contractor is responsible for the overall coordination of a project. The general contractor is responsible for ensuring that all subcontractors complete their work according to the agreed-upon schedule and budget. The general contractor also ensures that all subcontractors are licensed and insured.
General contractors may specialize in certain types of construction, such as residential or commercial. They may also specialize in particular labor, such as electrical or plumbing.
You can hire a general contractor to handle the project from start to finish or for a specific project phase. For example, suppose you hire a general contractor to build your home. In that case, he will manage the entire process — from drawing up plans with a design team and ordering materials through completion — unless you specifically hire him just for one part of the process (such as overseeing construction).
Construction Estimator
Construction estimating is a crucial part of the construction management process. If you're managing a construction project, you have to know what it will cost and how long it will take to make good decisions about what to do next. You can also opt for an automated construction estimator to make your work easier
A construction estimator is a professional who estimates the cost of a construction project. The estimator reviews the construction plan estimates material costs and labor hours, then offers an estimate of the project's total cost. To provide accurate cost estimates, the estimator must be familiar with building materials and labor rates.
Construction Estimator Responsibilities
The responsibilities of a construction estimator include the following:
reviewing plans before the bidding process on new projects;
calculating costs based on plans and specifications;
determining what it will take to complete each phase of a project;
preparing bid documents (also known as proposals or tenders);
What are the 5 Construction Project Phases?
Construction projects are the most sophisticated and complicated type of business venture. They require many people and an enormous amount of money to complete. Construction projects involve many different types of people who all have other ideas about how you should complete the project.
If you are involved in a construction project execution, you must understand how these projects work to ensure your ideas and suggestions are heard.
There are five project life cycle stages in all construction projects:
Planning and Development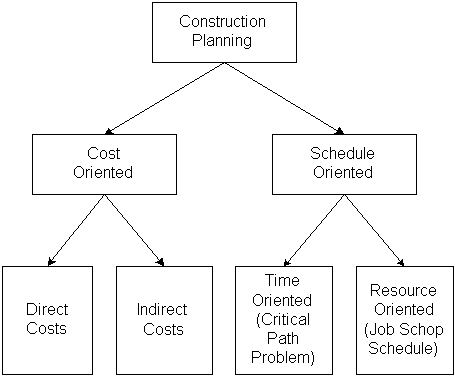 When you have a construction project, you must first plan what you want to build. Getting your project right the first time is essential so you can avoid going through too much red tape or costing yourself more money in the long term.
The first stage of any construction project is the development and planning phase. This is the project initiation stage where the architect or designer comes into play. They'll look at your plans, give their advice, draw up blueprints for your new building or extension and get all the project initiation document.
Document management is necessary for most construction projects. This includes a detailed design and plans for how the construction will be completed. The more complex these documents are, the better it is for everyone involved in the project – especially if multiple contractors are involved.
Design Phase
The next step of any construction project is designing the home. This involves choosing materials, colors, and finishes; deciding upon floor plans; selecting appliances; planning out electrical and plumbing systems; selecting fixtures such as lighting and hardware; and more. Consider hiring a professional design consultant with experience in residential architecture to help you plan your space from start to finish.
Once everything has been planned out, the architect or designer will prepare working drawings for your project based on the specifications agreed upon by both parties (you and them). These drawings will include scaled-down blueprints of each room showing their layout as well as all details necessary for construction.
At this point, it's time to move on to preconstruction!
Preconstruction
Preconstruction is the phase of a construction project that occurs before the property is ready for construction. This phase can take several weeks or months and is an essential step in the overall process because it allows time to gather information, plan, and prepare the construction site.
This phase consist of work breakdown structure that begins with an inspection of the existing building and land. The inspector will look for any problems that may be corrected during this phase, such as drainage issues or siding rot. If there are problems that cannot be fixed at this time, they will be noted in your bid package so that you can factor those costs into your bid.
Once the inspector has completed their inspection, they will make recommendations on what needs to happen in order to prepare the construction site. These recommendations may include things like installing new siding or gutters, putting up temporary fencing around the work area or even removing trees from certain areas if they are too close to power lines or other hazards. The owner should hire contractors to make these repairs before starting construction work on their building project.
During preconstruction, you should also begin working with your architect and contractor to create a master plan for your project's design elements.
Procurement
The procurement phase is the process of buying materials and services for your project. It begins with a detailed project budget in place and ends with a signed contract for all services.
Procurement is critical for any successful project, whether you're building a house or an office building. If you need more money to pay for what you need, you'll either have to change your plans or go into debt. If you have the right people doing their jobs, deadlines will stay on track, and quality will remain high.
The best way to make sure that procurement goes smoothly is to plan ahead. Ideally, this should be done before bidding on projects. You should know precisely what kind of work needs doing and how much it will cost before you even begin looking for contractors or subcontractors who can do it for you.
Construction
The construction stage is an essential part of any project. It's the project execution phase when you can see the actual building or structure being built. You'll be able to see the changes you made to the blueprints come to life and see your vision become a reality.
This is also a time when you'll want to make sure that your contractor has all of their ducks in a row so that they can build your dream home in a timely manner. Construction takes time, so it's essential that you don't rush through this step so that you can get an accurate estimate of how long it will take for your home to be completed.
The construction stage also encompasses remodeling projects such as adding an addition to your existing house or fixing up an old piece of property that needs some love. This is also where most homeowners get nostalgic about their new place because they finally see it coming together!
4 Core Construction Project Management Processes
Construction project management is a complex process requiring the expertise of construction project managers and other individuals who understand the various disciplines of the construction industry.
The core processes in construction project management include:
Ideation and Research
The project begins with ideation and research is one of the most critical phases in the project management process. If you want to get a project off on the right foot, then you have to start with a thorough understanding of your client's needs and desires. This can be accomplished through research, which will help you gain insight into their behaviors and motivations.
Ideation is a creative process that involves brainstorming ideas with others. It's important to note that ideation is not only limited to brainstorming sessions or meetings with your project team; it can also refer to the actual act of generating ideas.
The main goal of ideation is to come up with solutions for problems that exist within an the construction industry at large. For example, your client may have an issue with their current website design, so you would need to come up with new page layouts and designs for them to consider before making any decisions about which direction they should take moving forward.
Define and Plan the Project
The next step in construction project management is to define its scope. The scope of a project is the list of requirements that must be met for it to succeed. A scope statement should include all the details about what you want to be built, including the following:
What are the physical characteristics of your building? What color will it be? How big will it be? What kind of windows will it have? How many floors are there going to be? Will there be a basement or crawl space?
What systems and appliances will it have? Will there be heating, cooling, plumbing, and electrical systems? What devices will you need in your kitchen and bathroom?
How many people will use this building (for example)? How many offices or classrooms will there be? Will there be meeting rooms or auditoriums? How many parking spaces do you need on-site?
What condition should this building be in when it's done (for example)? Should it have new carpeting installed before we move in, or should we get it later on our own dime once we're settled in our new office space?
Determine Roles
It's important to clarify roles at the beginning of a project. This will help everyone on your project team understand their individual responsibilities and ensure that there is no overlap between responsibilities. For example, if you have an architect who also acts as a designer, they may be able to handle both tasks but may only do one as well as someone who specializes in one area or another.
Finalize and Execute Construction Plans
Before you break ground, make sure that you have all the necessary permits, approvals, and drawings in place. This will help avoid unnecessary problems later in the process. Additionally, if you are working with an architect or general contractor, make sure they understand how everything fits together before construction begins.
Planning can also help reduce project costs by reducing the need for changes once work has begun on a project site. The more flexible your project schedule is when it comes to changes, the better off everyone will be because there will be less pressure on contractors to rush through tasks or cut corners to meet deadlines if they know they have wiggle room if something comes up unexpectedly during the course of construction.
In addition to making sure all necessary approvals are in place prior to construction starting, it's essential that you also have an accurate schedule for completing each phase of your project so that everyone knows what needs doing next, when it needs to be done next, and how long it will take.
Construction Project Management Tools
Construction projects are complex and often involve many different contractors, sub-trades and suppliers. The management of these projects can be overwhelming for a construction company. The construction management software market has responded with a variety of construction project management tools that can help make the job easier for you and your team.
The following are some of the most popular construction project management tools:
Cloud-based. This software is available in the cloud, which means that all you need is an internet connection and a computer to access and edit your data. The benefit of using cloud-based software is that it's accessible from anywhere.
Gantt charts. This type of chart shows what needs to be done and when, so you know exactly how far along your project is at any given point in time. It also helps you determine whether tasks are being completed on schedule or if there are any delays.
Team scheduling. This feature allows you to assign tasks to different members of your project team and track their progress with ease, which makes it possible for them to see where they stand in relation to other team members or deadlines set by management.
Dashboards: A dashboard is a visual display of the most critical information needed to achieve one or more objectives. The dashboard is updated in real-time, so it reflects the current status. It shows the progress toward the completion of one or many projects, programs, or activities.
Resource allocation & management: This feature helps you allocate resources according to their availability and priorities within each project or task list. You can also see how much time each resource has spent on each task, which allows you to determine if they are spending too much time on specific tasks or not enough time on others (e.g., whether they are working on something else that needs attention).
Task lists: Task lists are lists of tasks that need to be completed by specific deadlines and usually include a description of what needs to be done along with a deadline date for when it needs to be finished.
Timesheets: Timesheets allows users to record hours worked by employees so managers can quickly see how much time is being spent on different projects, which helps them make better decisions regarding who should do which projects.
Online file storage: You can share and store your project documents, files, and photos securely in the cloud. This is a great way to collaborate with your team: no more emailing large files that could get lost or damaged.
Email alerts: Set up alerts for important tasks, such as when an invoice has been paid, or a new contract has been signed. You'll know exactly where you are at all times in your business, which is ideal if you're working on multiple jobs at once.
Mobile app: A mobile app makes it easy to access your construction project management system when you're on the go. With an iPhone app, for example, you'll be able to check on project status from almost anywhere — including during meetings with clients and subcontractors — without having to wait until you get back to your desk at work!
Unique Challenges of Construction Project Management
The construction industry has some of the lowest profit margins, from 4% to 0.5%. So, it is essential to manage the project correctly to ensure you do not lose money on each project. Here are some unique challenges in construction management:
Scheduling and budgeting: Construction projects often have to be completed within deadlines, so staying on schedule and within budget is critical. This can be incredibly challenging when multiple contractors work on the same project, and you must coordinate their schedules to avoid delays and cost overruns.
Managing subcontractors and suppliers: As a construction project manager, you will need to work closely with subcontractors and suppliers to ensure that their work meets your expectations for quality and is completed on time. You'll also need to keep track of any problems or issues arising during this phase of the process so they don't become more significant problems later in the project timeline.
Working with architects and engineers: For your construction project to proceed smoothly, you must have good relationships with architects and engineers who are helping plan out its design stages so they can incorporate their ideas into future phases if needed rather than causing delays by requiring changes at the last minute when things have already been decided upon by others involved in
Poor communication: Construction projects involve multiple parties – designers, engineers, contractors, and subcontractors – who work together towards a common goal but often have different perspectives on how best to achieve that goal. Therefore, effective communication is critical for ensuring the smooth execution of projects without compromising quality or safety standards.
Lack of real-time risk management plan and change management data – Construction projects are often delayed by unexpected changes. These changes are usually made due to a need for more information about what exactly is going on at each stage of the process. Construction management systems help track these changes and alert construction managers when something goes wrong so they can address it immediately.
Estimating – Estimating is another great challenge part of managing any construction project management because it involves predicting future project costs based on assessed values. Construction project management software helps prevent inaccurate estimates by ensuring all parties involved in evaluating have access to updated data.
Siloed data. Construction sites are typically highly siloed environments where people don't collaborate as quickly as they would in other settings. People may not share information or even speak the same language! This can make coordinating efforts across departments and teams hard, resulting in delays and missed deadlines.
Make Construction Project Management Easy
Managing construction projects can be challenging. Many tasks need to be taken care of from the beginning of a process until the final product is completed. How do you manage to keep everything straight? If you have organized construction project management, you will have a better handle on things, and your whole project will end up better. That's why it's essential to learn how to do it right.
At EpiProdux, we work with our clients to find the answers they need. Our goal is to create a strong foundation for your business that will get it onto the right path and allow it to succeed. We understand that a valuable property management system is more than just a fancy program, so we tailor each solution to fit our client's unique needs. That's why EpiProdux has been such a success in today's industry—our solutions are unique because of their individualized approach.